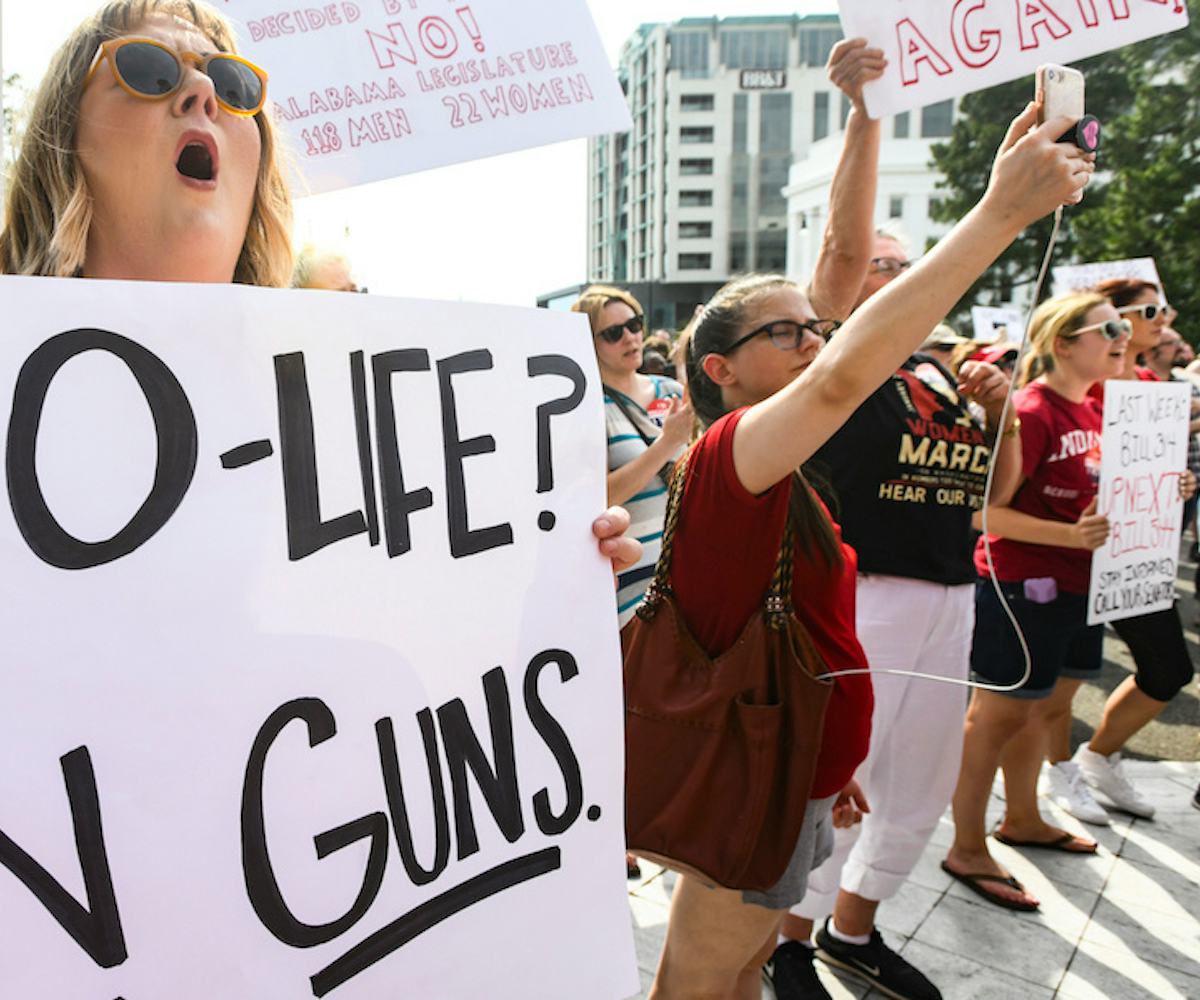 Photo by Julie Bennett/Getty Images
Alabama Woman Indicted In Shooting Death Of Her Unborn Child
Charges against the gunman were dismissed
A woman in Alabama is facing charges in the loss of her unborn child after she was shot back in December 2018. The woman, Marshae Jones, was not responsible for firing the gun, but she has still been indicted on manslaughter charges. All charges against the shooter have been dismissed.
According to a report by local news site AL, Jones was shot outside of a Dollar General during an altercation with another woman, Ebony Jemison, which allegedly "stemmed over the unborn baby's father." Jones was five months pregnant at the time, and the fetus did not survive the gunshot. Police Lt. Danny Reid provided a statement regarding the reasoning for pressing charges against Jones, saying to AL, "The investigation showed that the only true victim in this was the unborn baby," adding, "It was the mother of the child who initiated and continued the fight which resulted in the death of her own unborn baby."
"Let's not lose sight that the unborn baby is the victim here,'' Reid continued. "She had no choice in being brought unnecessarily into a fight where she was relying on her mother for protection," he stated, adding that the fetus was "dependent on its mother to try to keep it from harm, and she shouldn't seek out unnecessary physical altercations." No charges for the death of the fetus, nor the wound inflicted on Jones, will be levied against Jemison.
Back in May, Alabama passed legislation that would criminalize pregnancies, banning abortion from the moment of conception without exception for instances of rape and incest. Amanda Reyes, executive director of the Yellowhammer Fund which assists women with abortion access, responded to Jones' case in a statement to AL,
The state of Alabama has proven yet again that the moment a person becomes pregnant their sole responsibility is to produce a live, healthy baby and that it considers any action a pregnant person takes that might impede in that live birth to be a criminal act. Today, Marshae Jones is being charged with manslaughter for being pregnant and getting shot while engaging in an altercation with a person who had a gun. Tomorrow, it will be another black woman, maybe for having a drink while pregnant. And after that, another, for not obtaining adequate prenatal care. We commit ourselves to making sure that Marshae is released from jail on bond, assisting with her legal representation, and working to ensure that she gets justice for the multiple attacks that she has endured.
Some people on Twitter have used this case to strike comparisons between Alabama and the religious-fascist state of Gilead in The Handmaid's Tale, and while we understand the desire to make these analogies, it might be time to stop looking to fiction for our dystopian nightmares, since our reality is terrifying enough.