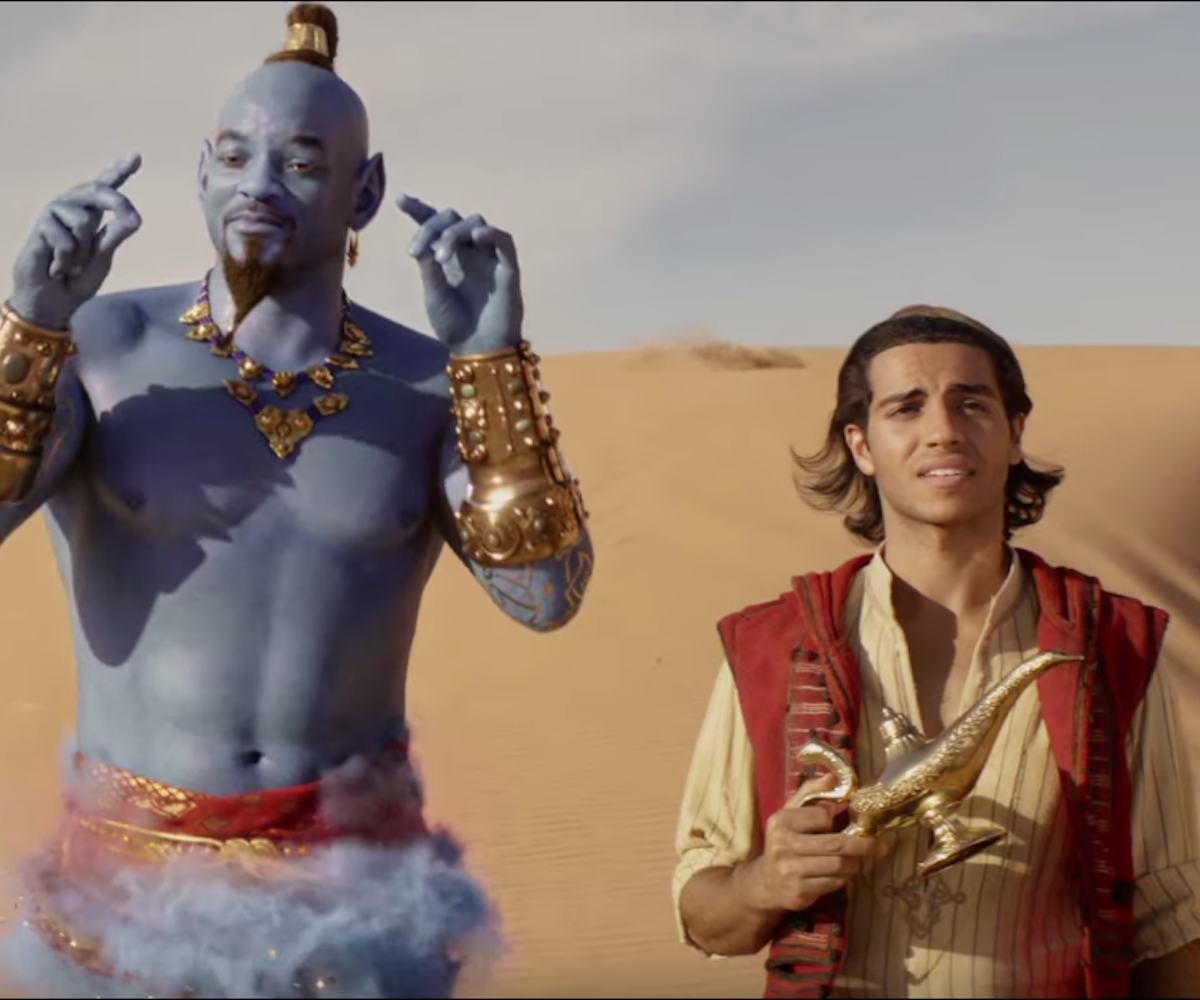 Screenshot via YouTube
Aladdin And Genie Are Living It Up In New Trailer For 'Aladdin'
We also see more of the love story between Aladdin and Princess Jasmine
Disney has released another trailer for the live-action version of Aladdin, and it looks like it will be much more dramatic than the cartoon we grew up with.
The trailer does show a familiar story: Aladdin (Mena Massoud), a lowly thief, falls in love at first sight with Jasmine (Naomi Scott), a princess who seems very far out of his league. He thinks that he could never be with her, so he takes on the task of searching out a magic lamp holding a genie for the sorcerer Jafar (Marwan Kenzari), who tells him that, if Aladdin succeeds, he will make him "rich enough to impress a princess."
But, instead of bringing the lamp back to Jafar, Aladdin befriends the genie (Will Smith) that comes out of it to meet him. What follows is the two living it up as Aladdin asks Genie to make him a prince and the development of the love story between Aladdin and Princess Jasmine. And, for those wondering, even though Smith's Genie does exit the magic lamp looking fresh out of Blue Man Group rehearsal, he doesn't stay blue throughout the entire film.
Aladdin comes to theaters on May 24. Watch the official trailer, below.