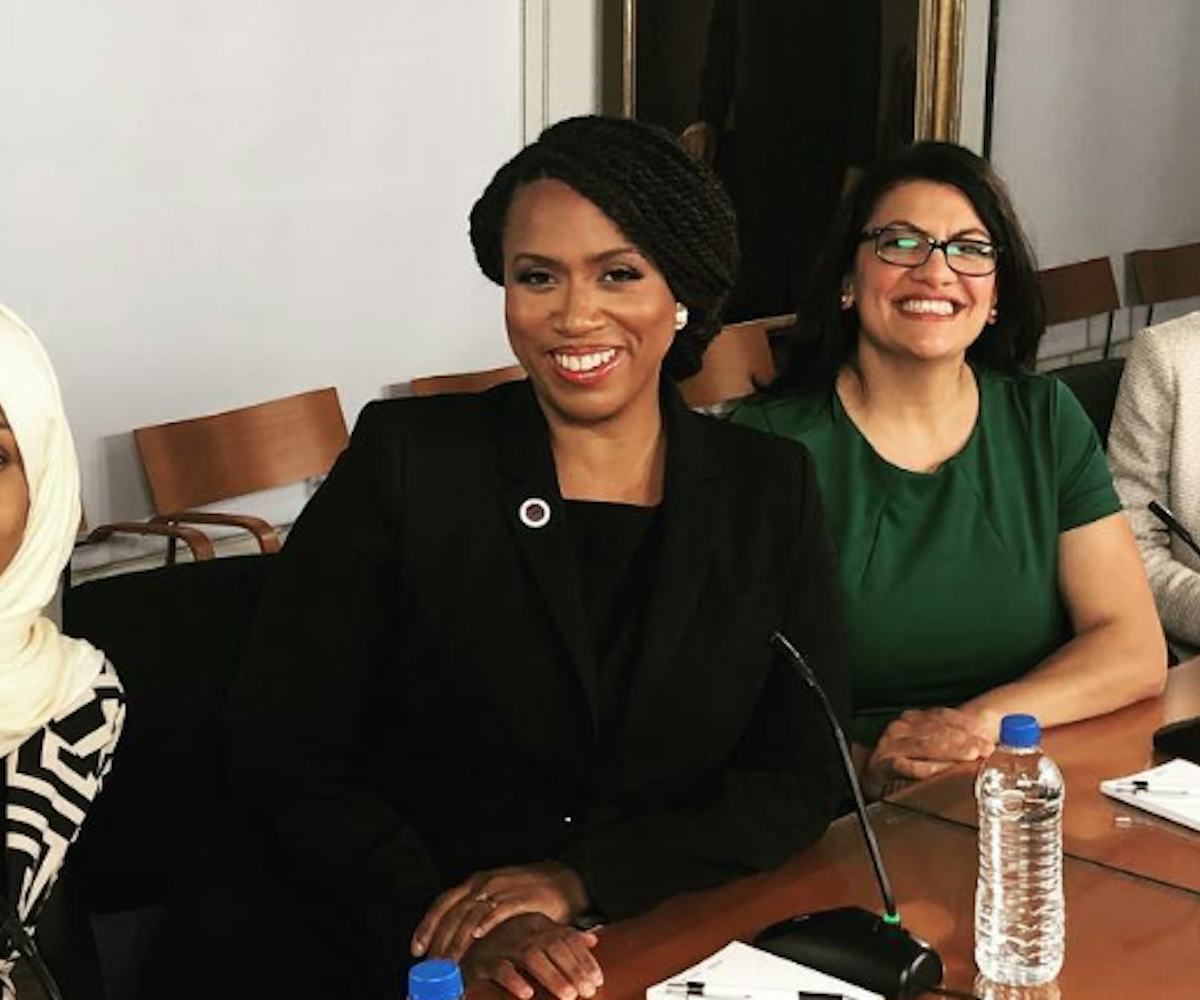 Screenshot via @ocasio2018 on Instagram
Alexandria Ocasio-Cortez Is Really Good At Inducing Instagram Envy
Her "squad" is the only one we want to join
New congresswoman Alexandria Ocasio-Cortes can't afford Washington, D.C. rent yet, but she's already solidifying the strongest group of friends at her new workplace. Ocasio-Cortes shared a pic of her self-described "squad" to Instagram, featuring three other new congresswomen who made history in this year's midterm elections.
Congresswomen Rashida Tlaib, Ilhan Omar, and Ayanna Pressley make up the rest of Ocasio-Cortes' new circle; they are the first Muslim women in Congress and first black woman to represent Massachusetts in Congress, respectively.
Personally, all I look for in a friend is that they aren't a Republican and don't mind seeing me cry, but Ocasio-Cortes has brought it to the next level. Get a group of ladies that not only lifts you up but lifts up the nation.
Tlaib also shared a pic, dubbing the group the "Dream Team," which sounds like the perfect squad nickname and also an accurate description of this group of individuals.