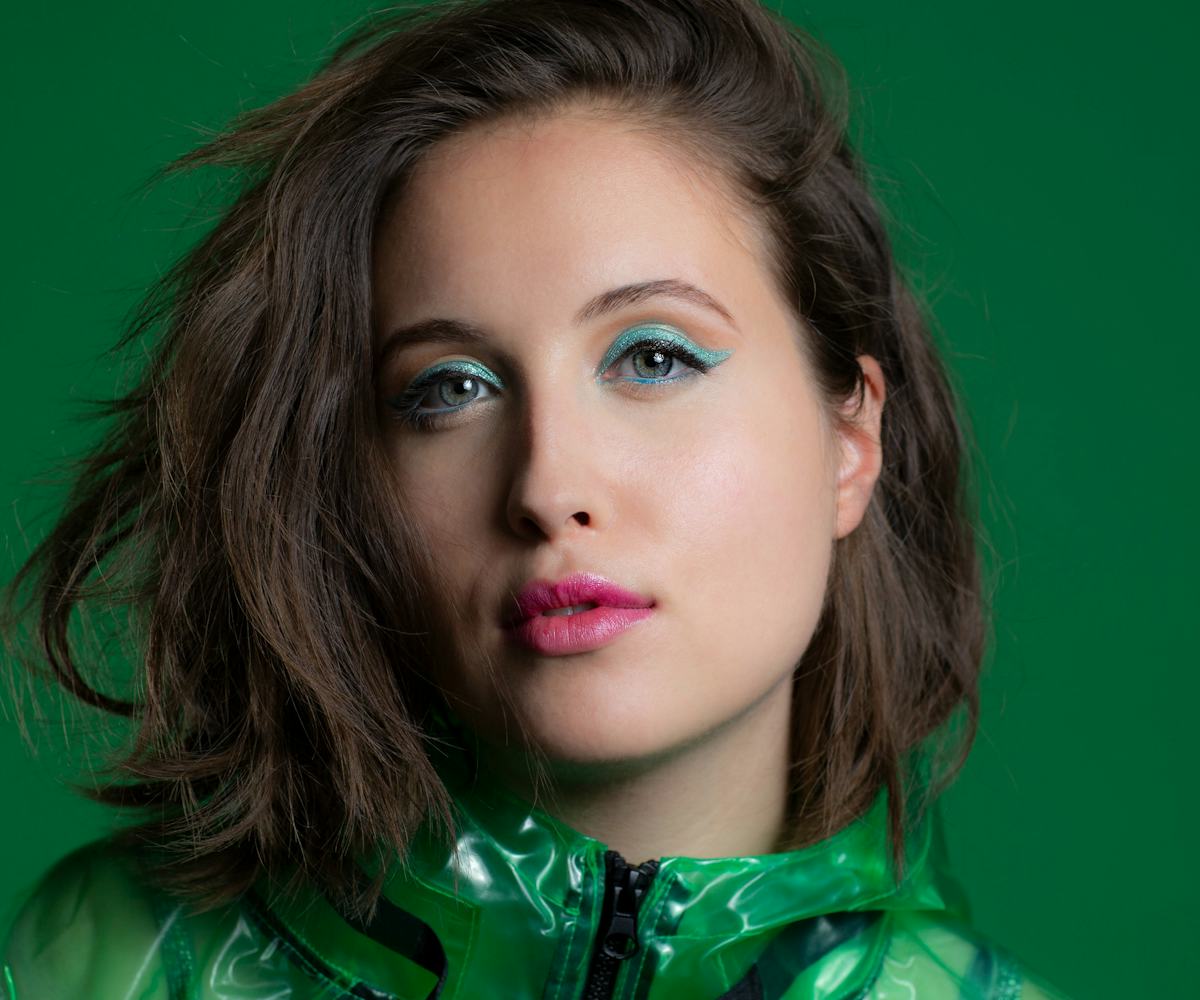 Photo Courtesy of Paper Plane Records
Alice Merton Wants None Of Your "Funny Business"
The "No Roots" singer chatted with NYLON about her new single
Two years ago, Alice Merton premiered a little track called "No Roots" with us. It kinda blew up. No, it really blew up. Her debut single in the U.S. has exactly 125,657,263 streams on Spotify as I write this, and we still await her debut album (but it's coming so, so soon).
Before a recent show at the Bowery Ballroom in NYC, Alice Merton confessed something about her next single, "Funny Business." "I'm still nervous about putting it out," she told me, "because I'm nervous talking about it." It's confessional, it's fun, it's a little bit wacky, and today she premieres it exclusively on NYLON.
Tour life doesn't exactly equate to a simple romantic relationship—lucky timing and trust are absolutely key, and when it's not there, it's not going to work. "I was in a relationship where there was trust," she said, "but there wasn't at the same time... a lot of people think that, when you're on tour, you're just having sex with lots of different people every night and living this crazy lifestyle. It's really not like that. I'm living on a bus with nine guys."
In case you're not convinced this is the least likely place to get it on, she painted a pretty clear picture: "There's one toilet, and it's not sexy." Merton's definitely not living a wild rock star life (and really, who is?), she's just trying to squeeze in a damn nap on the bumpy bus.
In this song, all she asks is for her love to "trust me when I say that I was innocent. Trust me." He didn't (men suck), but no worries. It's a sick track, and she's thriving.
This isn't her only confessional song; she prefers to keep it real with all her creative work. "Doing something my whole life, [music is] just so personal to me and I can't fake it," she said. "It's like when you're talking about sex, and it's weird. But, I couldn't fake something if I'm not feeling it. If I don't like a guy, I can't sleep with him. If I don't feel the music, I can't perform it."
She's realized that keeping it a little bit weird is what helps her play to her strengths, too. "I wanted to take the seriousness out of everything a little bit, because it kind of fits my style," she said. Merton also noted that the little mistakes, the quirks, are what made "No Roots" work so well. And, if your debut track makes it that big, why not take note of the little details that made it so addictive?
"I had no idea if 'No Roots' was going to work or not," she said to me, but it really, really did. And, judging by the success of the handful of songs she's released in the time since, it seems that her debut album Mint is bound to follow suit.
Stream "Funny Business," below, and stay tuned for the release of Mint on January 18.