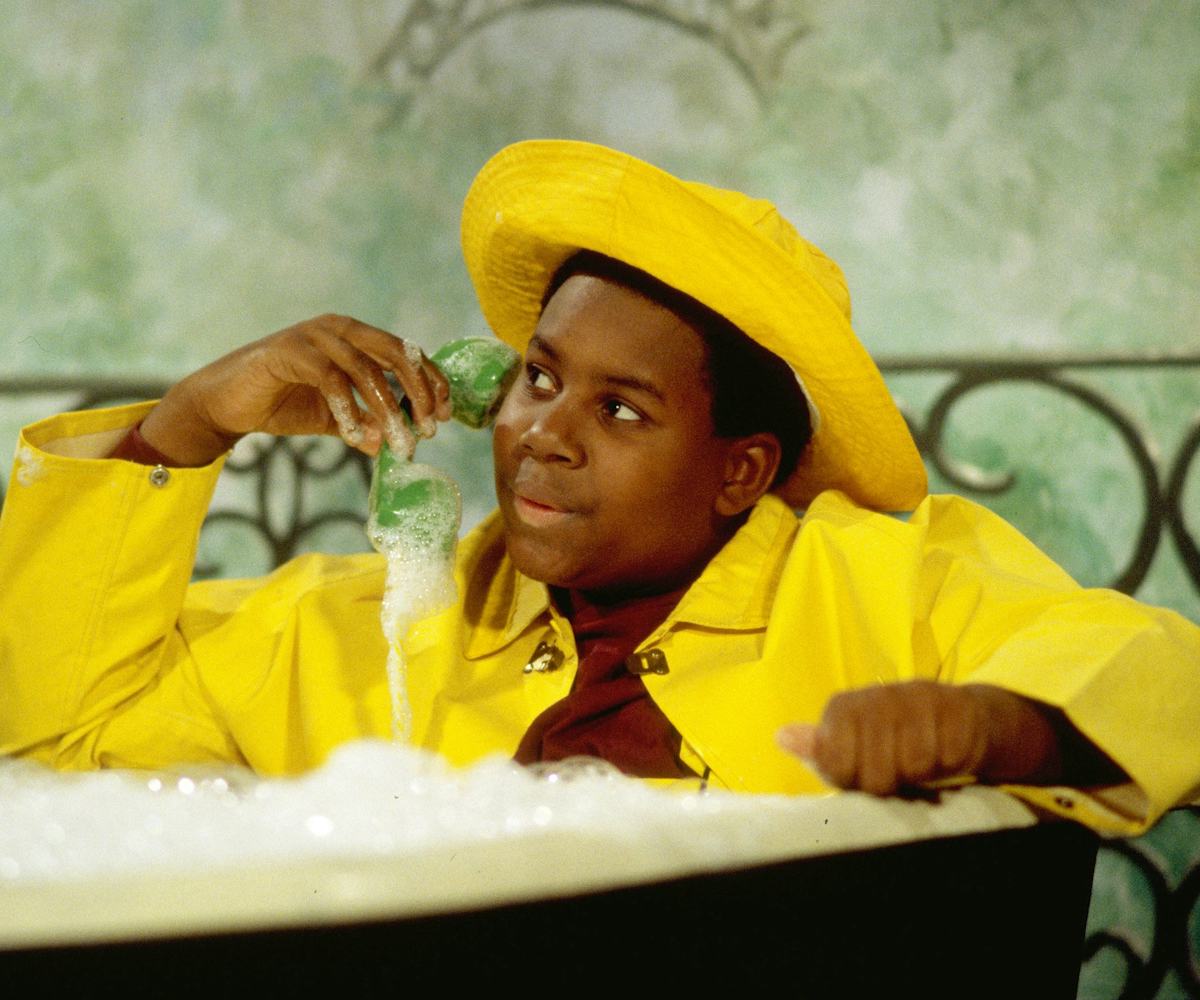 Photo courtesy of Nickelodeon.
'90s Favorites 'All That' And 'Are You Afraid Of The Dark?' Are Coming Back
Kids might finally know the struggle of trying to sleep after 'Are You Afraid Of The Dark?'
All That, the sketch comedy show that defined my childhood and introduced me to one of my earliest crushes, Kel Mitchell, is returning. A.V. News says that former cast member Kenan Thomspon—who now spends his weekends as a regular on Saturday Night Live—is heading up the revival as executive producer.
A new, young cast will be joined by some unnamed members of the OG All That cast for "special appearances during the season." I feel confident that Mitchell is still down to work the counter at Good Burger, but I'm keeping my fingers crossed that Amanda Bynes will still give terrible advice from her bedroom; that Lori Beth Denberg, one of my early fat icons, will loudly demand silence in the library; and that Thompson can still fit in that bathtub and speak fake French.
The All That reboot is set to air this summer on its original network, Nickelodeon, and is apparently part of a cluster of shows from the '90s that are being revived; Are You Afraid Of The Dark? the horror anthology series that primed me to binge Black Mirror is among them.
For those of us who grew up in the '90s, this is huge news. Although it is slightly disappointing that when these shows come back, I'll have one less thing to go on a "Kids these days will never know…" rant about. I've grown quite fond of them in my 30s.