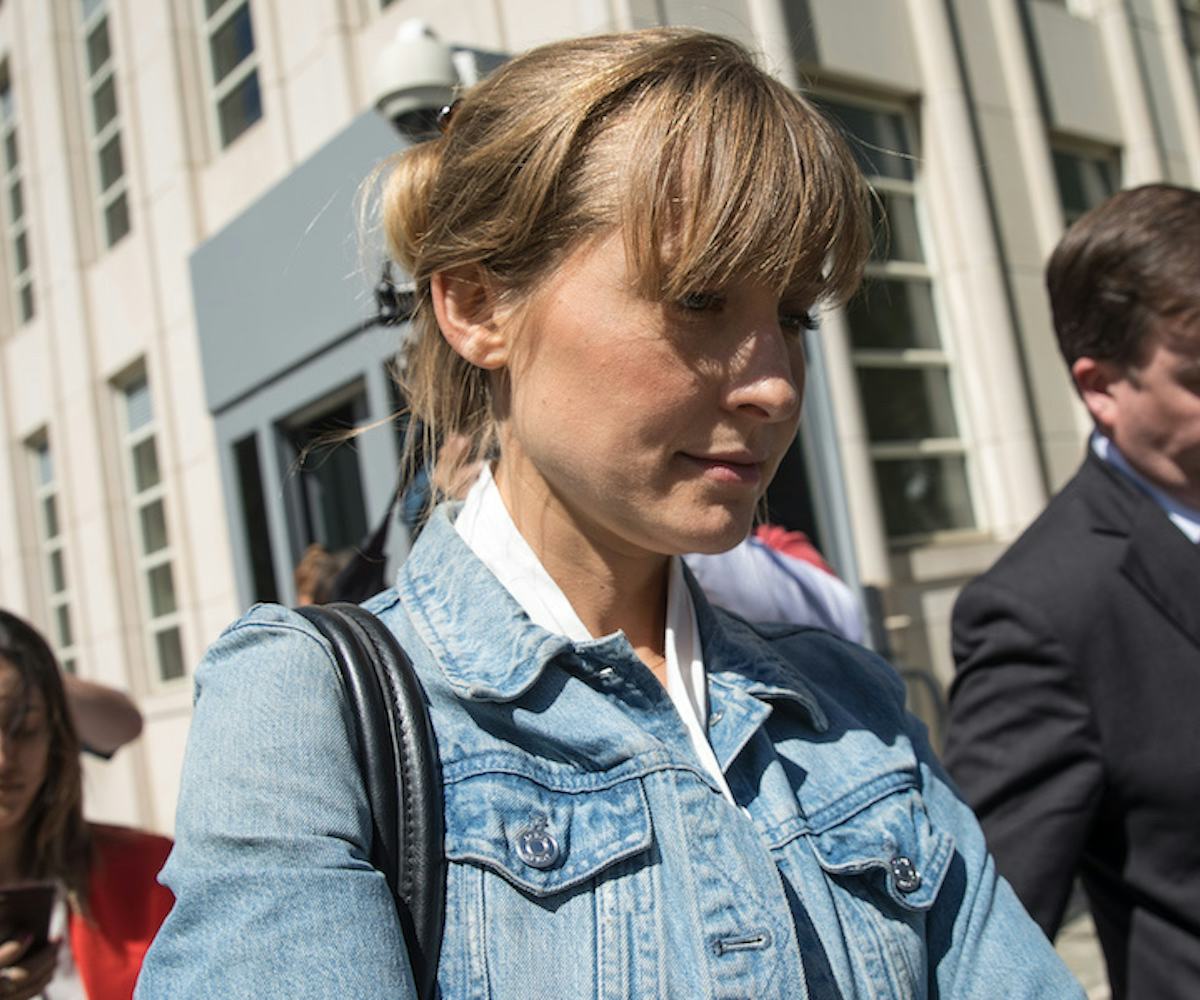 Photo by Drew Angerer/Getty Images
Allison Mack Pleads Guilty In NXIVM Sex-Cult Case
She faces charges of racketeering and racketeering conspiracy
Actress Allison Mack has pleaded guilty in the NXIVM sex-cult case, telling prosecutors "I have come to the conclusion that I must take full responsibility for my conduct and that's why I am pleading guilty today." Per a new report by Vulture, Mack has admitted to two separate charges, one of racketeering and one of racketeering conspiracy.
"I'm very sorry for the victims of this case," Mack, formerly of Smallville fame, shared. Mack acted as a "master" (per the prosecution) in a system of slaves and masters within NXIVM sect D.O.S., under the ultimate control of NXIVM founder Keith Raniere. "I'm very sorry for who I've hurt through my misguided adherence to Keith Raniere's teachings," she added. Raniere currently faces charges of sex trafficking and possession of child pornography.
Reports shared after her initial arrest claim Mack "directly or implicitly required her slaves … to engage in sexual activity with Raniere." Previously, Mack claimed responsibility for the branding of women as "sex slaves," and described NXIVM's goal as "women coming together and pledging to one another a full-time commitment to become our most powerful and embodied selves by pushing on our greatest fears, by exposing our greatest vulnerabilities, by knowing that we would stand with each other no matter what, by holding our word, by overcoming pain."
Previously, Seagram heiress Clare Bronfman pleaded not guilty to similar charges to Mack, and per the new report by Vulture, nearly fainted in court after allegedly fraudulent lawyer Michael Avenatti was ousted as negotiating with prosecutors on her behalf.