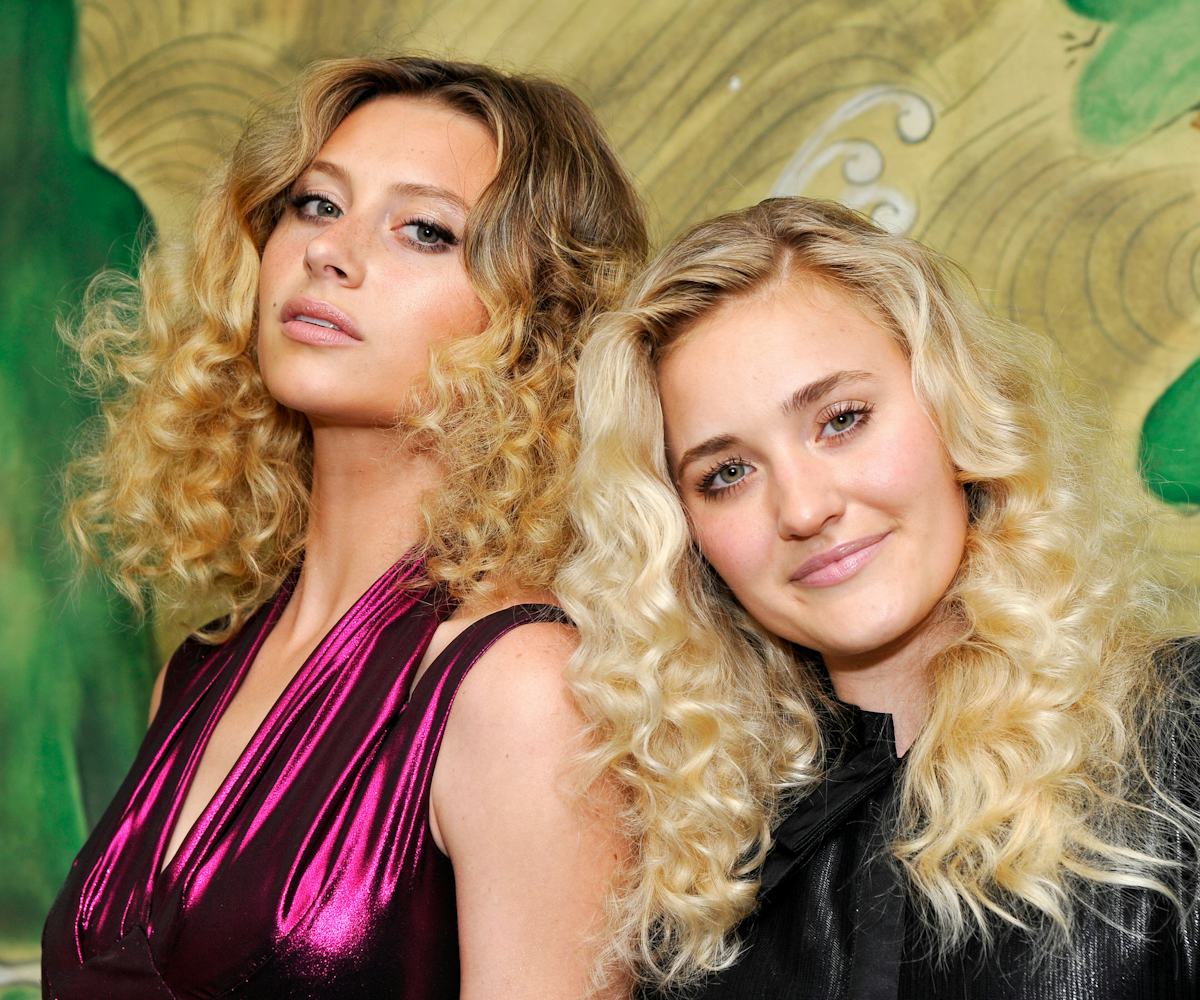 Photo by John Sciulli / Stringer / Getty Images.
Aly & AJ Called Out Security For Kicking A Lesbian Couple Out Of Their Concert
"That's why we have to stick up for one another"
On Saturday night, sibling duo Aly & AJ took the stage at the Alameda County Fair in California for an outdoor show. But, based on footage circulating on social media, before they could finish their performance, they had to call out the event security for escorting two women off the property for, according to accounts, being publicly affectionate with each other.
In a video posted by a Twitter user named Kayla Marie, two women can be seen surrounded by several officers. It's hard to hear because of all of the background noise, but the women seem to be upset as they gather their belongings and ultimately walk away, escorted by the officers. Some members of the crowd booed as they were being escorted away.
The next day, a Twitter user named AyG said that she's one of the women in the video. She shared a series of tweets offering more details about what happened and pleaded for Aly & AJ to respond.
According to her, a security guard approached her and her girlfriend while they were dancing and told them they needed to "stop touching each other" while calling them "disgusting" and noting that children were present. She says the couple tried to get the performers' attention before more officers showed up and asked them to leave. "We asked why and they gave us several different answers after also calling us 'idiots' numerous times, they also said that you both wanted us to leave," she wrote. "We were kicked out of your concert and the fair for being gay."
According to another video, captured and posted by a user named Kaleb, Aly & AJ did get wind of what was going on. He got a clip of Aly on stage—presumably after the incident—saying, "Security, please do not do that. This is a Pride event, and we should be able to be whoever we, do whatever we want." After cheers from the crowd, she said, "That's why we have to stick up for one another." Kaleb commented that her remarks were in response to two girls who had been kicked out for "kissing" but later clarified that they were just dancing.
Fans on Twitter are still pressing the group for a more formal response. We've reached out to representatives for Aly & Aj and the Alameda County Fairgrounds for comment. At the time of publication, we have yet to receive a response.