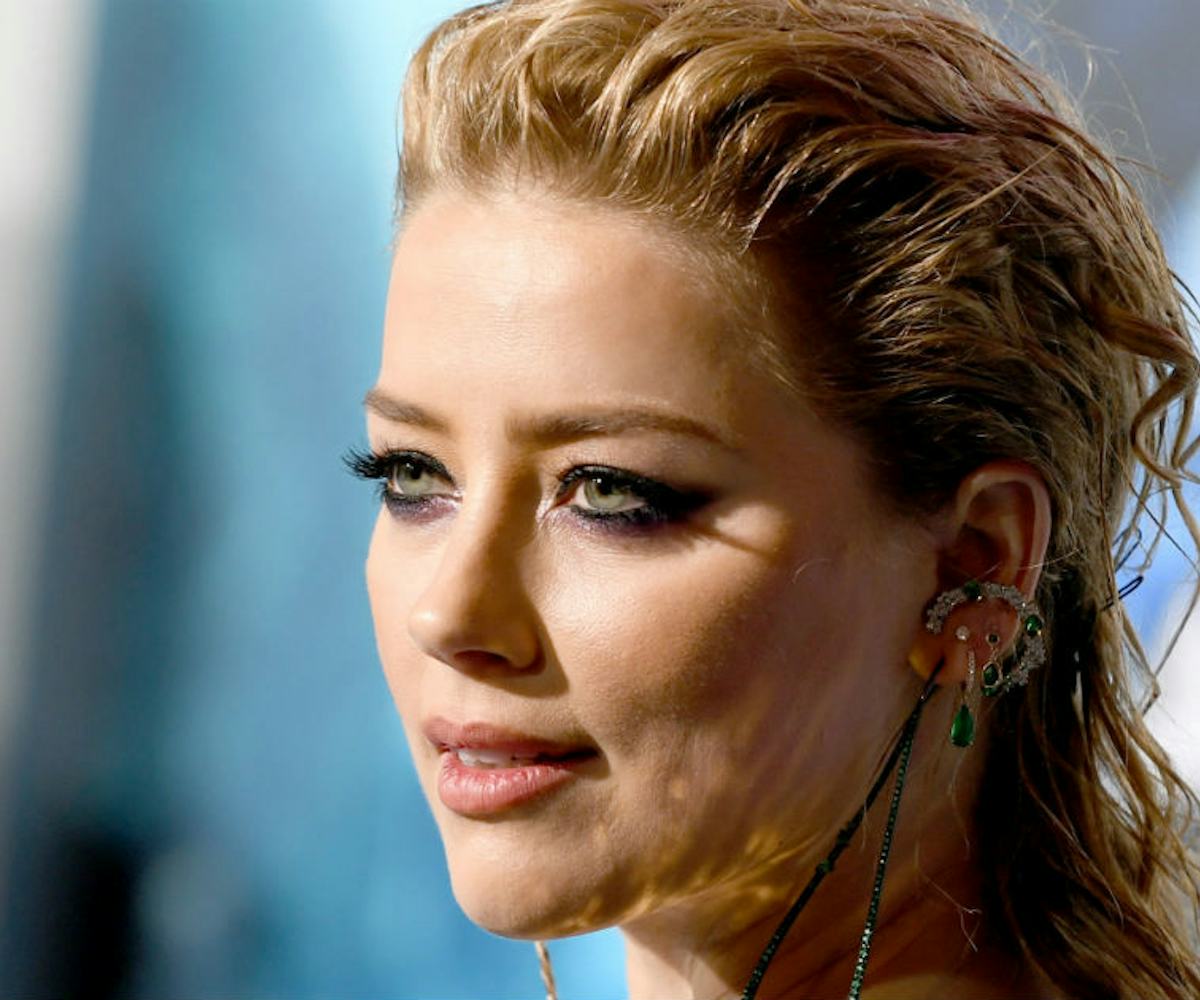 Amber Heard Says She Received Death Threats After Johnny Depp Allegations
She also lost roles and fashion campaigns
In 2016, Amber Heard had a very contentious, very public divorce from Johnny Depp. It made many, many headlines due to the domestic abuse claims Heard brought up against Depp, the restraining order she filed against him, and Depp's refusal to pay the settlement. Now, in an op-ed for The Washington Post, the actress is opening up about the repercussions of speaking up.
She starts out by sharing that she was exposed to abuse at a young age. She says she was sexually assaulted when she was of college age but didn't say anything because she understood that "men have power" and didn't expect justice to be served. She continues: "Then two years ago, I became a public figure representing domestic abuse, and I felt the full force of our culture's wrath for women who speak out."
Heard explains that people told her she would be blacklisted, and it appears that's what happened for a while. A movie she was signed on to recast her role and the global fashion brand she was working with dropped her. "I had the rare vantage point of seeing, in real time, how institutions protect men accused of abuse," she writes. #MeToo has helped to expose this power, she notes, and, using the historic number of women who were elected to Congress this year, she points to how institutions are beginning to change: "Women's rage and determination to end sexual violence are turning into a political force."
After outlining steps that can be made by those women in power, Heard adds: "I write this as a woman who had to change my phone number weekly because I was getting death threats." She says she rarely left her apartment for months and, when she was, she was followed. "I felt as though I was on trial in the court of public opinion—and my life and livelihood depended on myriad judgments far beyond my control."
She says she wrote the op-ed to make sure other women who come forward receive more support than she did. Heard concludes: "We can work together to demand changes to laws and rules and social norms—and to right the imbalances that have shaped our lives."