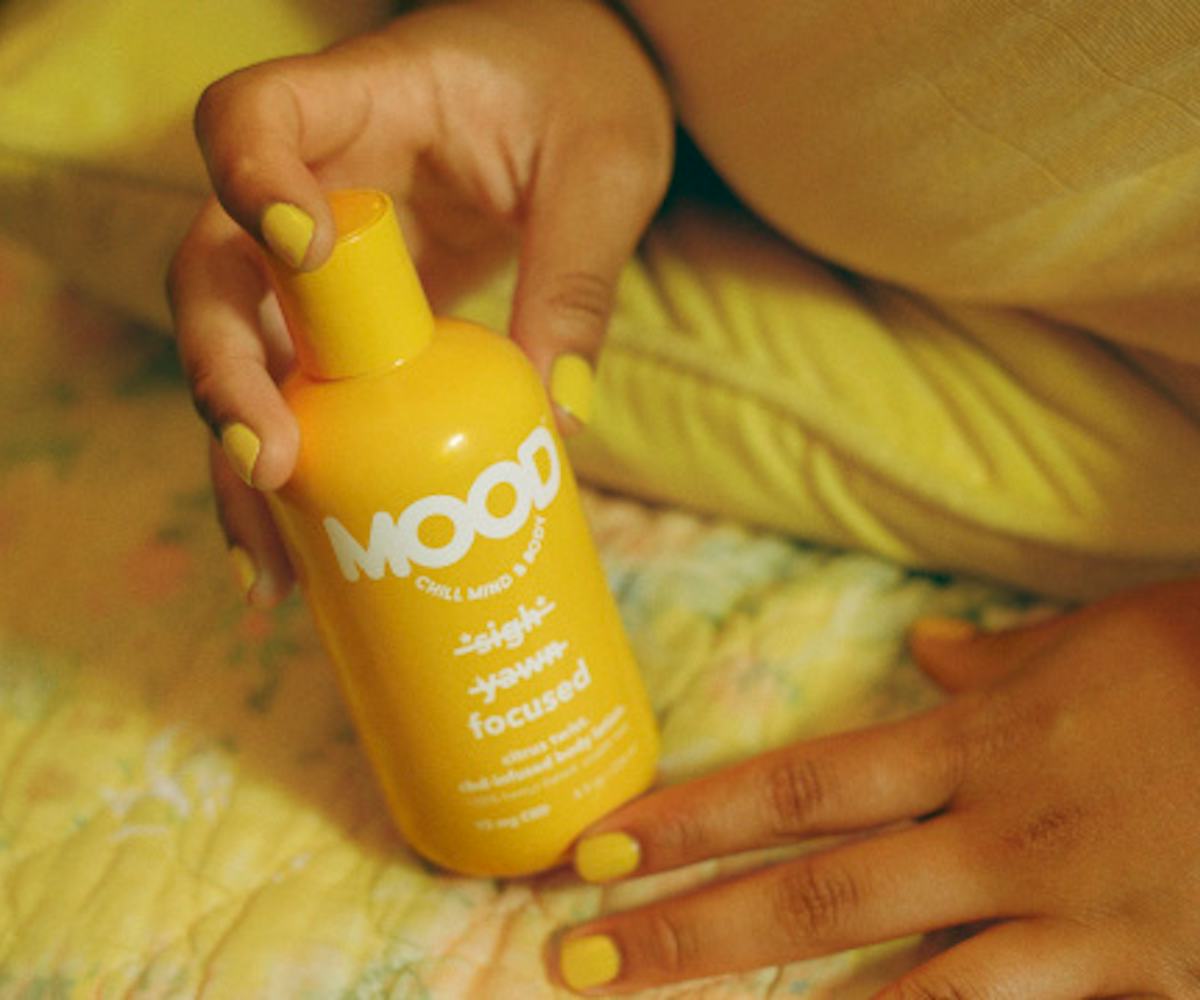 Photo by American Eagle/Mayan Toledano
American Eagle Is Launching An Affordable CBD Line For Teens
American Eagle understands that teens and young adults are stressed. So much so that the clothing retailer is launching a CBD-infused wellness brand, Mood, to help.
The buzzy ingredient—which can now be found in everything from skin care to activewear—has taken over the wellness industry in the past few years, and American Eagle wants to get in on the trend. "We see so much research and feedback that kids feel stressed and need to relax and reenergize. CBD is an ingredient that people are seeing as a way to do that," said American Eagle global brand president, Chad Kessler, in an interview with WWD.
The line will contain 45 genderless personal-care products, ranging from body lotion to sugar scrubs, and is very Gen-Z-friendly. The packaging is monochrome, the products have names like "Chill," "zZz," and "Energized," and, best of all, it's recyclable.
Although the brand will start with CBD, that could change in the future. Kessler tells WWD that at some point, the brand will likely move away from the ingredient altogether. For now, the brand will be exclusive to American Eagle says Kessler, and everything will be under $20. You can shop the line starting tomorrow on AE.com.