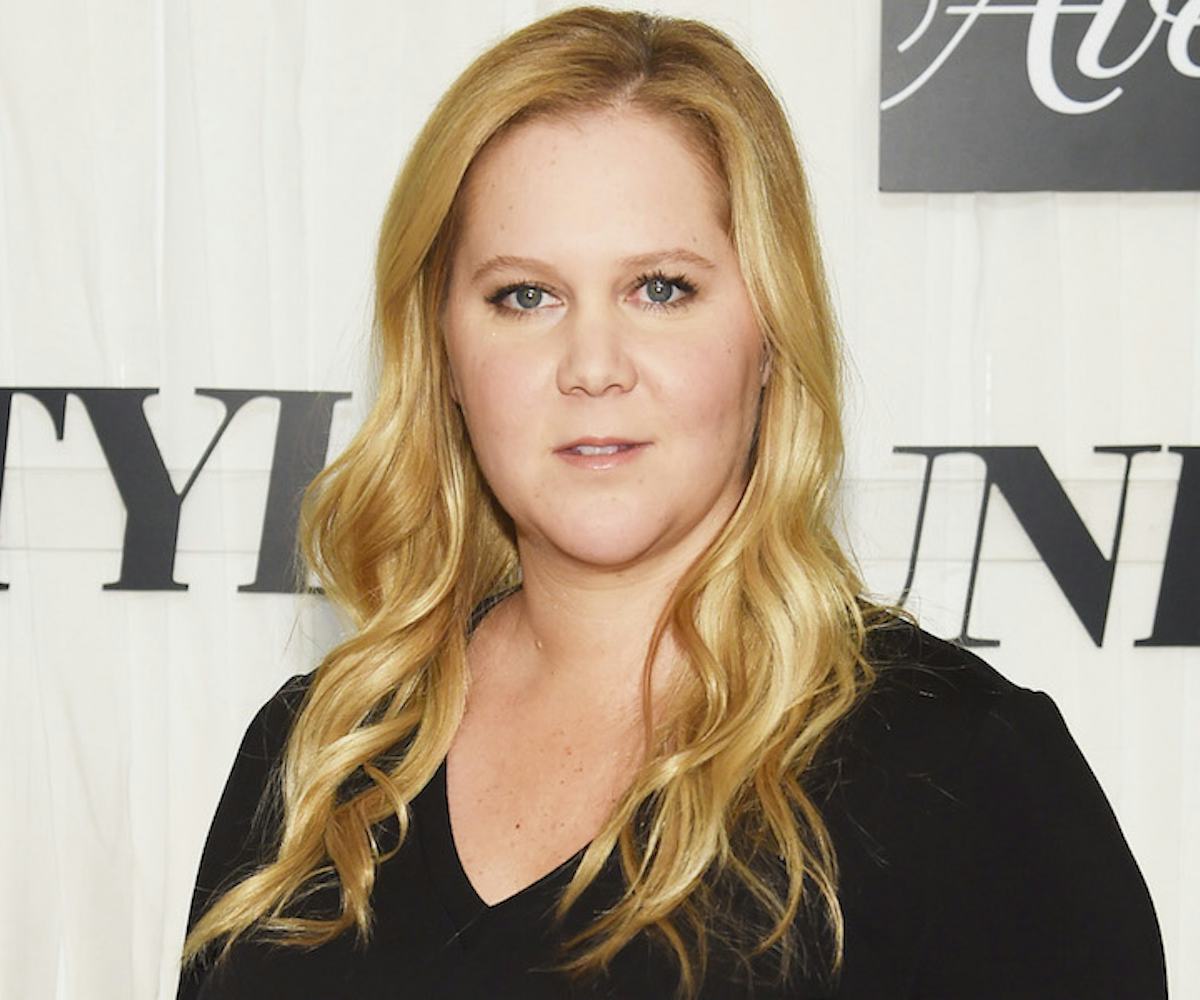 Photo by Dimitrios Kambouris/Getty Images
Amy Schumer Revealed Her Son's Name, And The Internet Has A Lot Of Thoughts
Does it sound like genital fissure?!
Amy Schumer and husband Chris Fisher have named their newborn Gene Attell Fischer, and the internet was quick to point out that it sounds like genital fissure.
Peoplereports that the middle name may be a tribute to Schumer's friend, comedian Dave Attell, but that doesn't explain the first name. Perhaps the comedian is eager to begin roasting her son fresh out of the womb? Or, perhaps, she just wants to give you another reason to hate her. Or maybe she just really not said both names out loud before settling on them?
Not a single one of the celebrities in the comments of Schumer's Instagram name-reveal seemed to notice how it sounds like. Jennifer Coolidge even referred to it as "killer."
The internet was quicker though.
Back in October, Schumer announced her pregnancy in a political way. Her announcement featured a list of candidates she was recommending people vote for in the midterms, likely in hopes of getting people to vote, with the simple announcement at the very end: "I'm pregnant—Amy Schumer."
Personally, I'm hoping this is all just a big joke, for the kid's sake.