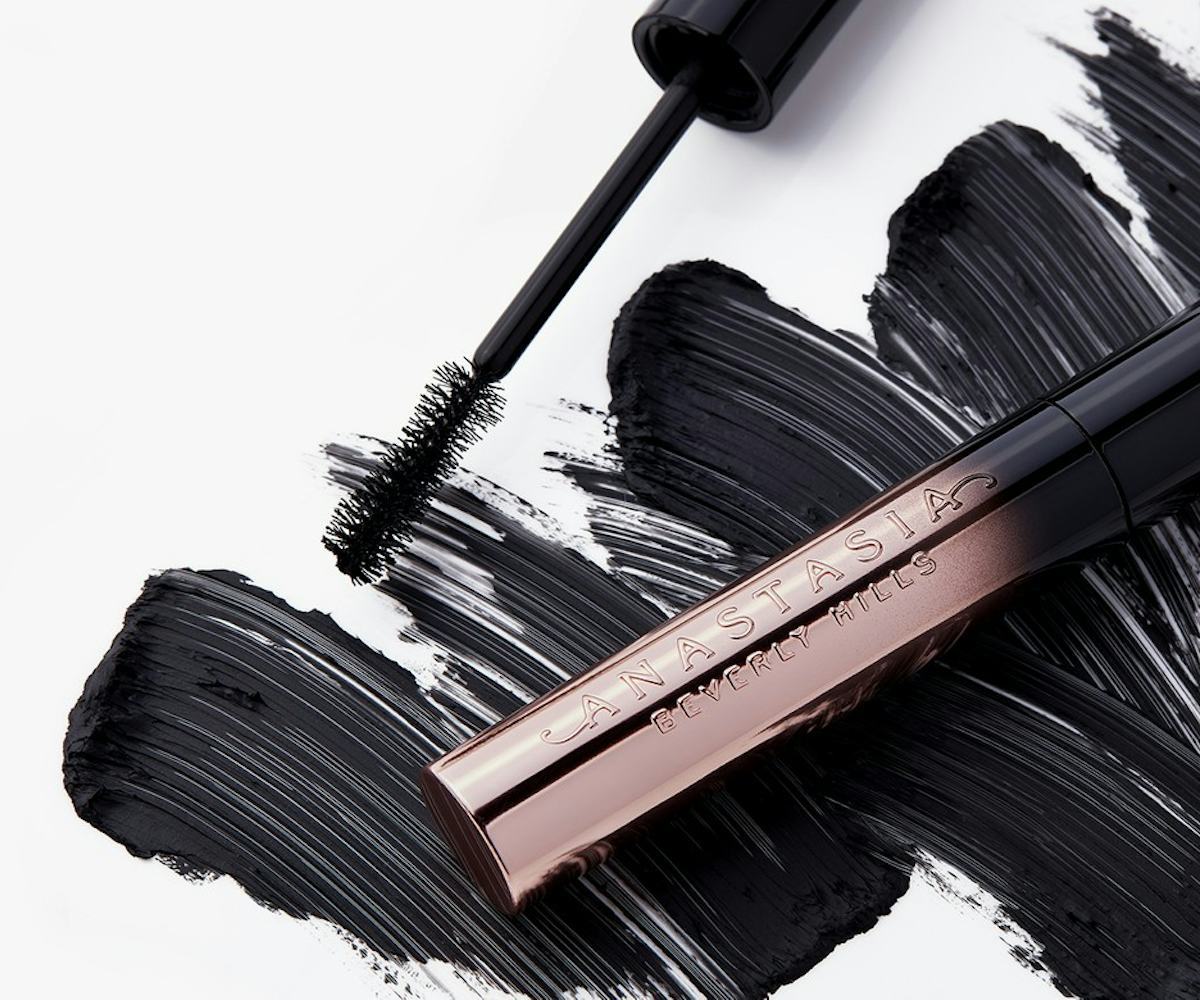 Image courtesy of Anastasia Beverly Hills
Anastasia Beverly Hills Responds To Claims That It Copied Fenty Beauty's Mascara
The debut of ABH's mascara came with some drama
The debut of Anastasia Beverly Hills' first ever mascara has arrived, and while some fans are excited by the release, others raised concern about its packaging. After social media users accused Anastasia Beverly Hills of copying Fenty Beauty's mascara, Claudia "Norvina" Soare, president of ABH and daughter of ABH founder, Anastasia Soare, has responded.
Following the launch of the brand's Lash Brag Volumizing Mascara on March 10, some Instagram users had commented on Trendmood's Instagram post and on Twitter that the packaging reminded them of Fenty Beauty's mascara. Soare later took to the comments on the post to explain "industry practices" and how because of the release timetable, it was basically impossible for the brand to have copied Fenty.
As Soare detailed, the company began planning its mascara in late 2018. After deciding on a shade for the mascara tube, production on the bottle was started. The mascara was then shared with buyers in Spring 2019, and with the product due to be released on March 10, Soare explained that it had to be shipped to retailers in the United States at least six weeks prior, and to international retailers at least ten weeks prior.
"The Fenty mascara launched 2 months ago," Soare wrote. "Did we notice package similarities then? Yes! But what can we do about it at that point. Not much. Everything about the product is different but yes they do share a similar design."
Fans have since praised Soare for her openness, with one Instagram user writing, "A little communication goes a long way" and "This is the type of professionalism and answering we appreciate! A lot of people are clueless when it comes to timelines and realizing it doesn't take all of 30 seconds to design and create a product."
Get a look at the two mascaras for yourself, below.