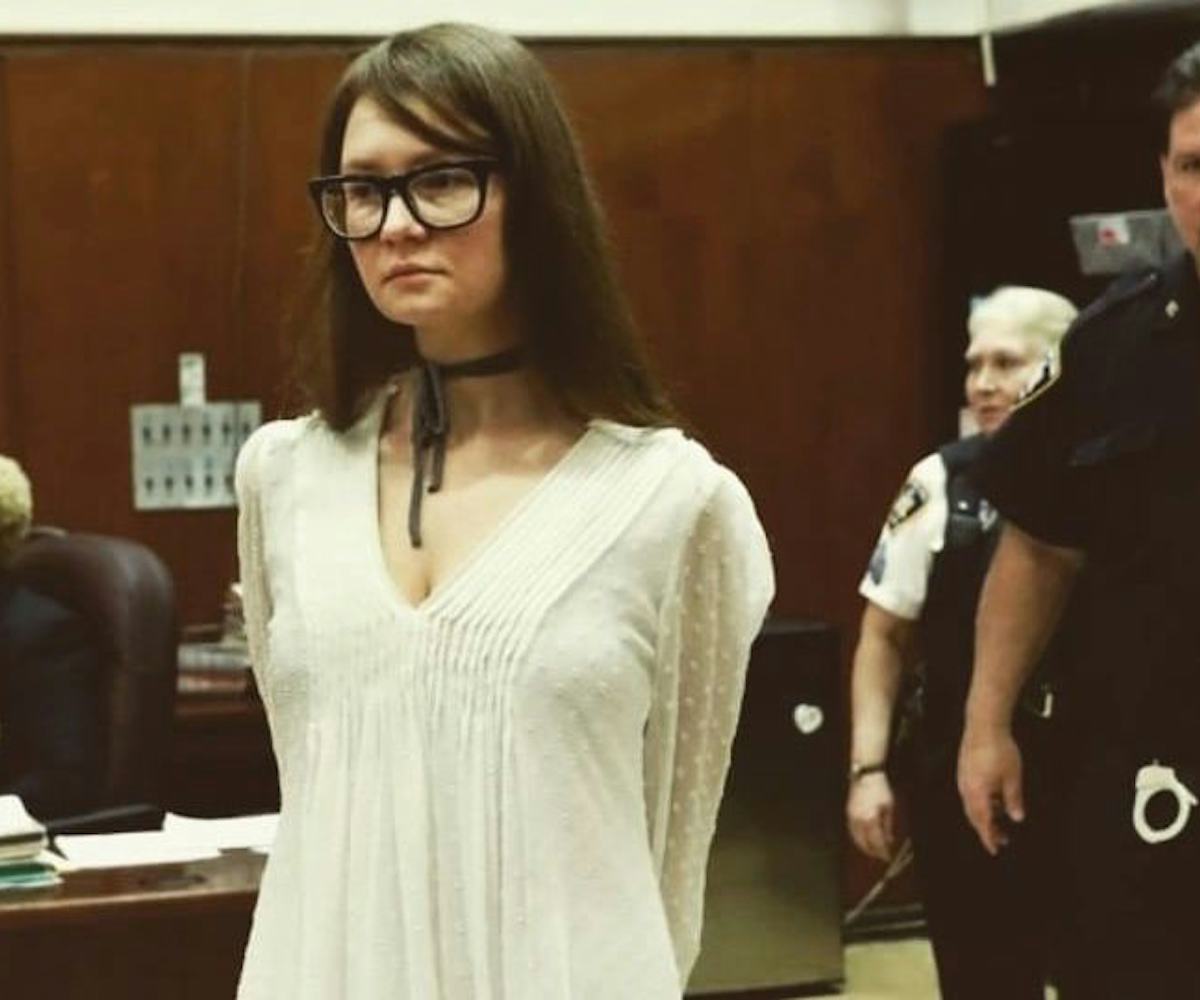 Photo by @annadelveycourtlooks on Instagram
Socialite Scammer Anna Delvey Has Been Convicted Of Fraud
She was accused of scamming $275,000 out of the rich
Anna Delvey (real name Anna Sorokin) has been found guilty of nearly every single charge levied against her. According to a new report by The New York Times, Sorokin was convicted of "second-degree grand larceny, theft of services and one count of first-degree attempted grand larceny," the first of which could land her in prison for 15 years.
Sorokin was accused of scamming the rich out of around $275,000 by pretending to be a wealthy German heiress. Prior to her arrest, she threw out $100 tips, dressed in high-fashion brands like Balenciaga and Celine, and traveled and lived in hotels for free. According to NYT, things could have been much worse for the Sorokin though: The jury found her not guilty of attempted grand larceny in the first-degree when it came to the $22 million loan she tried to obtain. They also acquitted her of charges having to do with an elaborate trip to Morocco, for which she was accused of stealing $60,000 from a friend who was forced to pay for the stay when Sorokin couldn't.
Following her arrest, Sorokin reportedly was more concerned about who would play her in the Shonda Rhimes retelling of her schemes for Netflix than the potential prison time. She also thought her stay at Rikers Island was more like a "sociological experiment" than imprisonment, though it's unlikely she'll be able to keep up those optimistic delusions now.
Last month, Sorokin didn't show up to court after refusing to appear in the jumpsuit issued to her at Rikers Island. Her lawyer, Todd Spodek, said then that "her clothes are dirty and not pressed... She's dressed in sweatpants." Looks like she'll have to get used to blending in.