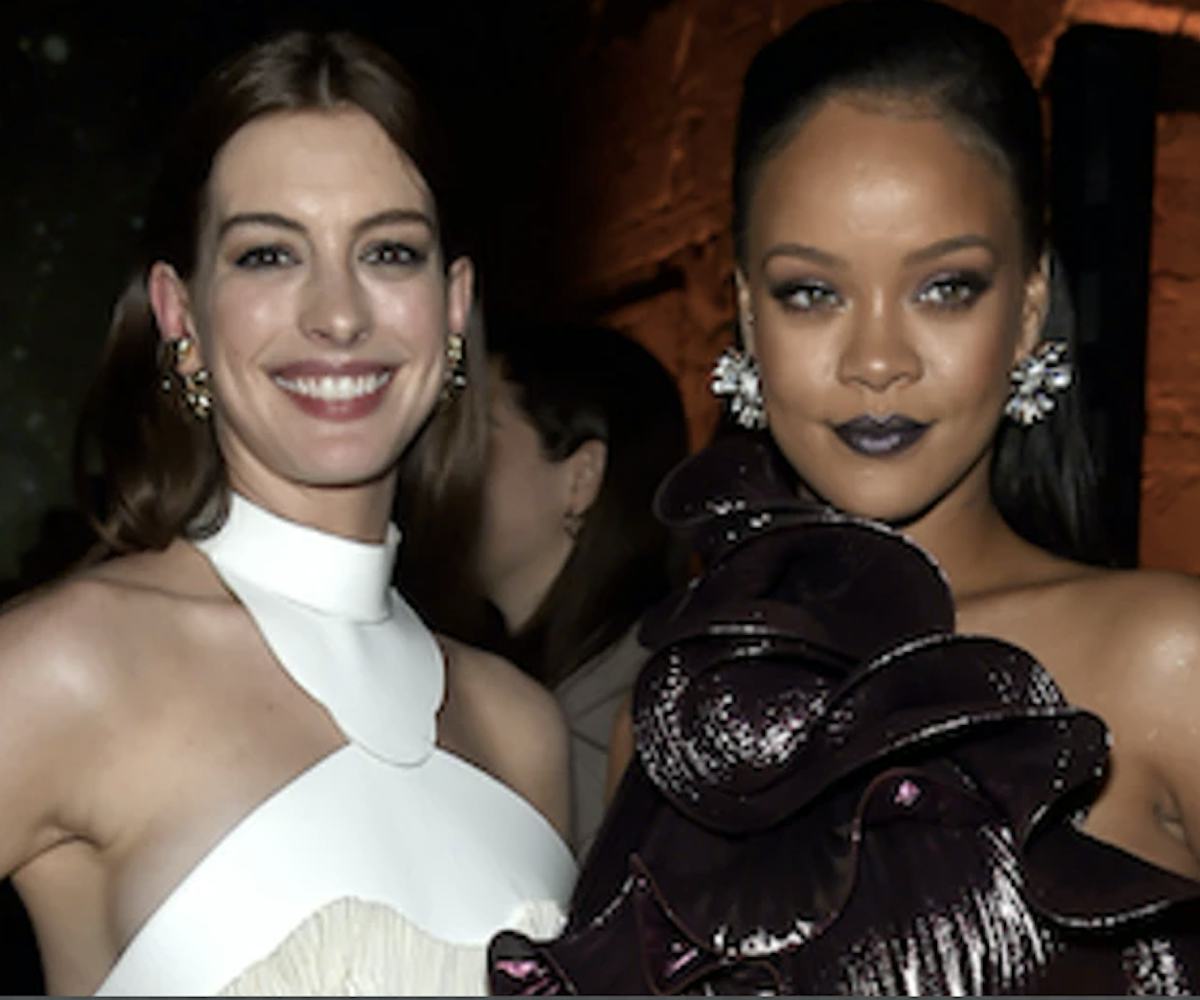 Anne Hathaway Explains How Rihanna Boosted Her Confidence On The 'Ocean's 8' Set
"I can honestly say I've never had that experience on a film set before"
Ocean's 8 will finally be out in theaters this week, and if you're not pumped about it yet, this heart-warming anecdote from Anne Hathaway will get you ready. While visiting The Ellen DeGeneres Show to promote the film, Hathaway shared a story about how her co-stars boosted her body confidence when she was feeling insecure on set.
The actress, who revealed that the film was her first after giving birth to her son, Jonathan, opened up about how her body has changed since then and how it affected her confidence.
"One of the lucky things about being in this business for so long is that I've really kind of come to terms with the pressure that you get to look a certain way as an actress, and I don't beat myself up about any of that stuff anymore," she said. "But after I had my son, the weight was really slow to come off and so I was a different size than I normally am."