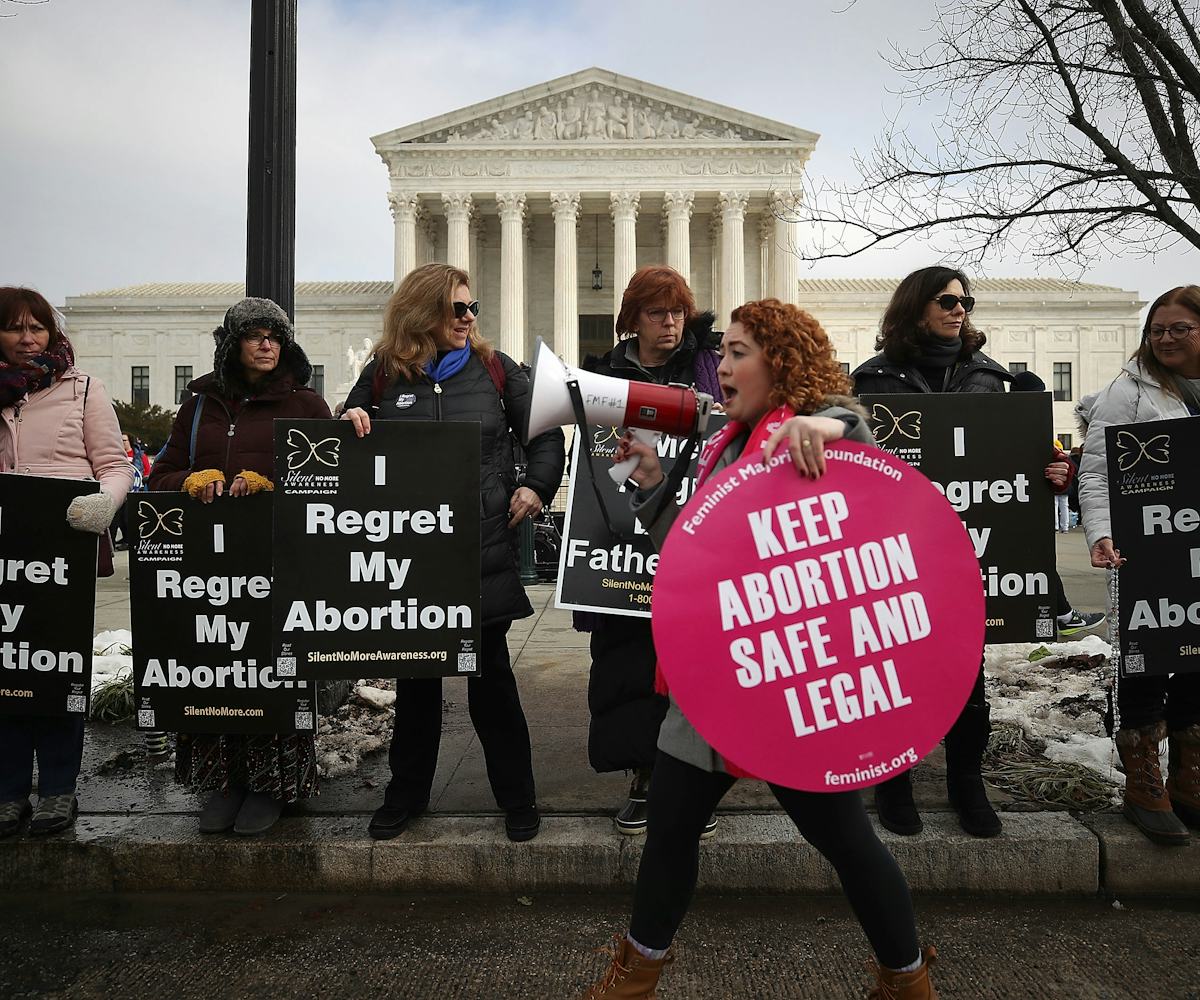 Photo by Mark Wilson / Getty Images.
Major Labels Don't Want Their Music Used In Anti-Abortion Movie
The music supervisor for Unplanned was denied for nine out of 10 requests
I've spent the past year or so side-eyeing the music industry for its treatment of women and position on women's issues. From the continued support of artists like XXXtentacion and, until very recently, R. Kelly to the horrific experience of Ke$ha after she accused her producer of rape, the music industry often comes across tone-deaf when it comes to issues impacting people who are not cisgendered men. As such, I was pleasantly surprised when The Hollywood Reporter broke a story about major labels denying an anti-abortion film licensing rights to their music.
The Hollywood Reporter spoke with Blake Kanicka, the music supervisor for an upcoming film called Unplanned, who says he was blocked from licensing music for nine of the 10 requests he made. Some of the songs he wanted to use for the film were Cyndi Lauper's "Girls Just Want To Have Fun," "Story of My Life" by One Direction, and "Dead Man's Party" by Oingo Boingo. All of these requests, as well as others, were denied.
Unplanned is a dramatization of Abby Johnson's experience as a Planned Parenthood employee who claims to have changed her position on people's right to choose abortion after a traumatic experience in the clinic. The filmmakers' reps told one label, Universal Music Group, that they support so-called crisis pregnancy centers, but that the movie doesn't have an "official stance."
Kanicka is accusing the industry of bias against anti-abortion beliefs. "After weeks and in some cases months of communicating with these companies, it has been very discouraging and disheartening to realize the amount of discrimination that exists towards the pro-life message," he told THR. He says that the "Holy Grail of liberalism" is that artists "can't get involved with social issues, even if they need the money." Obviously, this isn't true. Musical artists are notorious for using their music to promote the social issues they believe in.
It is possible that some artists and labels simply wanted to avoid the controversy associated with such a contentious topic. According to a 2017 Guttmacher Study, one in four American women will have an abortion by the time they are 45. It could simply be that major labels don't want to participate in a project that is critical of a basic health care right that so much of their audience is likely to exercise at some point in their lifetime. I'm not mad at them for it.