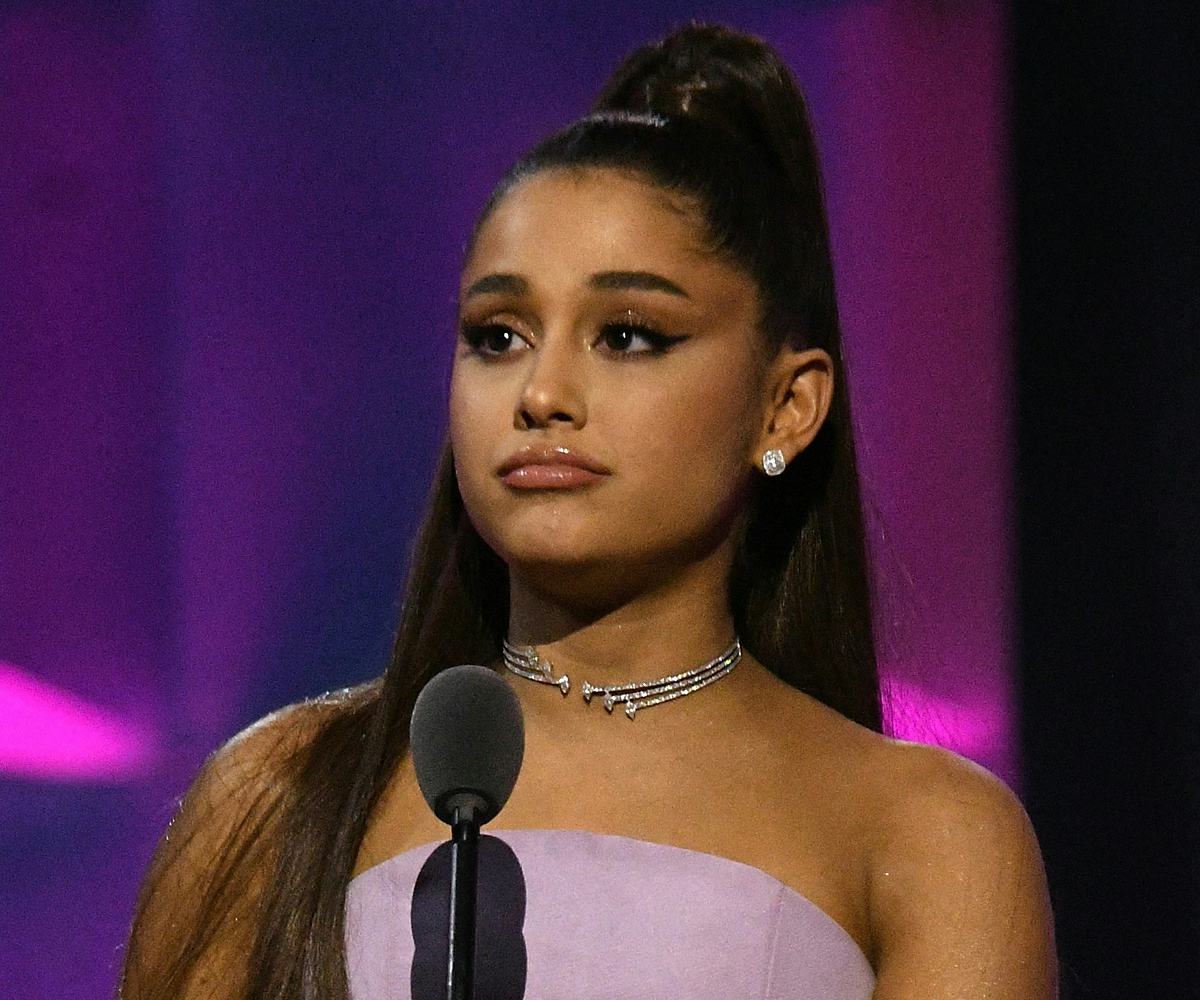 Photo by Mike Coppola/Getty Images
Ariana Grande's Royalties Definitely Didn't Buy Those "7 Rings"
I'm pretty sure she could have negotiated a *way* better deal
Ariana Grande's "Breakfast at Tiffany's and bottles of bubbles" aren't being funded by all the cash she raked in with her hit single "7 Rings." A whopping 90 percent of royalties don't go to Grande, but rather songwriting duo Rodgers and Hammerstein, who penned the popular Sound of Music track, "My Favorite Things," that Grande interpolated into the beginning of her song. It should be noted that both members of the songwriting duo died long before Grande's rise to fame, in 1979 and 1960 respectively.
According to a report by The New York Times, Grande's team didn't hesitate to agree to the deal when presented it by Concord, the music company who owns Rodgers and Hammerstein's catalogue. The song was only presented, in its completed form, a few weeks prior to release, so maybe Grande didn't have much time to waste in negotiation?
In case you're worried, know that Grande isn't taking home pennies—her payment as an artist is separate from what she receives from royalties, so perhaps there's a bit more logic behind this deal than meets the eye.
Pitchfork pointed out that, prior to the beginning of Concord's ownership of the Rodgers and Hammerstein catalogue back in 2017, other artists were able to cut deals for tunes from The Sound of Music at far better rates. Gwen Stefani's team agreed to split royalties right down the middle for her 2006 Sweet Escape hit "Wind It Up," which sampled yodeling from the film. Panic! at the Disco also interpolated "My Favorite Things" in the final track on A Fever You Can't Sweat Out, "Build God, Then We'll Talk."
Back when "7 Rings" first came out, Princess Nokia found another portion of the song to be quite familiar... to her own previously released track "Mine." "That sounds really familiar to me, oh my god," she shared her sarcastic reaction in a video on Twitter. "Ain't that the little song I made about brown women and their hair? Hm. Sounds about white."