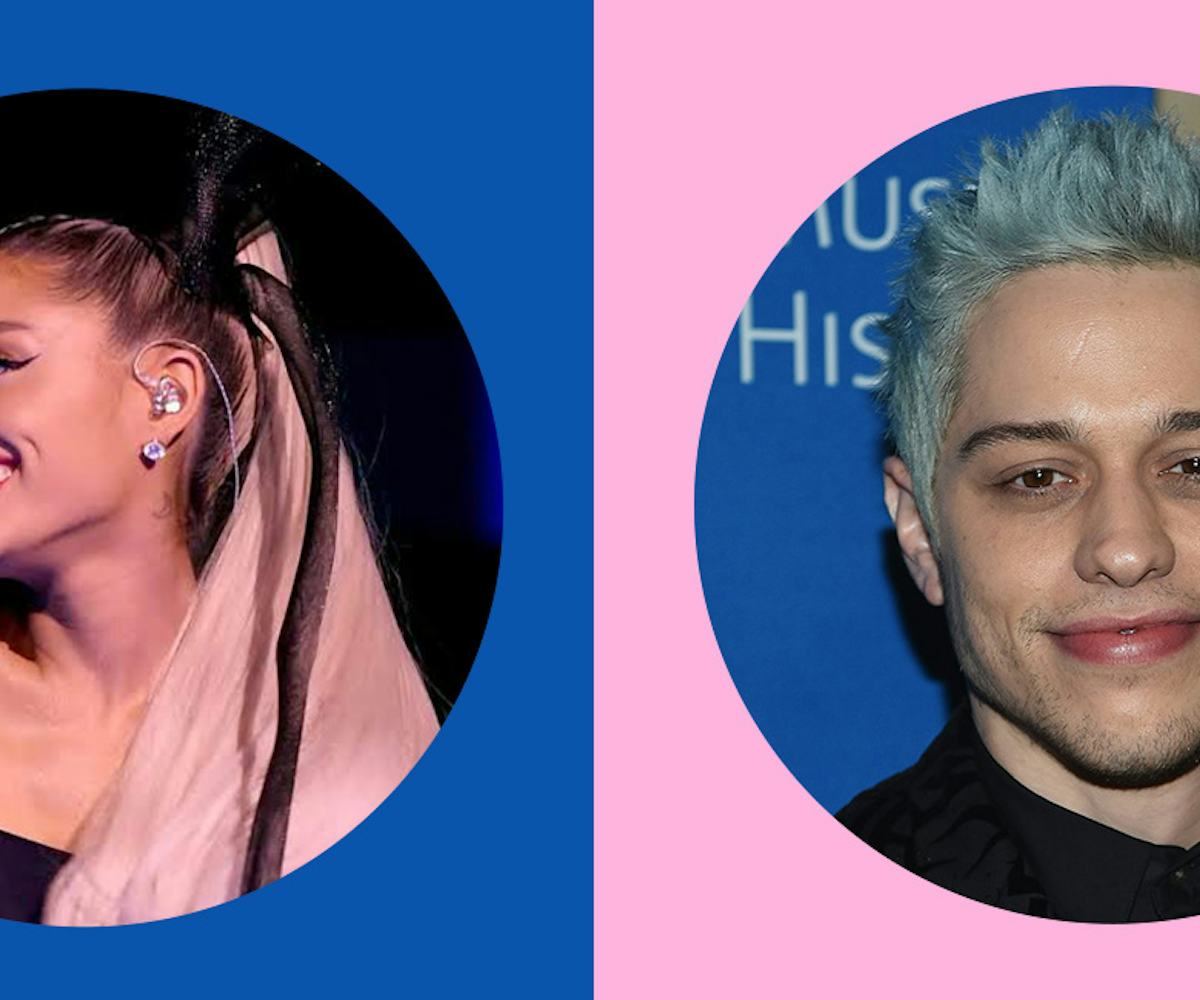 Photos by Kevin Winter and Dimitrios Kambouris/Getty Images
Ariana Grande And Pete Davidson Got Matching Breakup Tattoos
Ariana Grande and Pete Davidson decided to cover up their relationship tattoos in the exact same way. Both now have solid-filled black hearts to hide the ink they got while in love.
Grande's new ink was spotted by eagle-eyed fans and Page Six in the Instagram teaser for her forthcoming Mean Girls-inspired "thank u, next" video. The song is about being thankful for all her exes and the lessons learned, so it's only fitting that she covered up her ex-fiancé's name on her finger with a heart and arrow.
Page Six notes that Grande has become quite a fan of the black heart emoji post-breakup, because, according to her, "I'm empty and my heart is black now so."
Davidson got his Ari tattoo covered up first—before the breakup, even—turning the bunny-eared silhouette, reminiscent of the mask Grande wears on the cover of Dangerous Woman album, into a larger heart behind his ear. He's been pretty open about the bad tattoo choices he's made in the past, joking, "I'm afraid to get my mom tattooed on me because she'd leave."
Grande had also started covering up tattoos prior to now, but this is the first time fans have gotten a peek at this particular one.