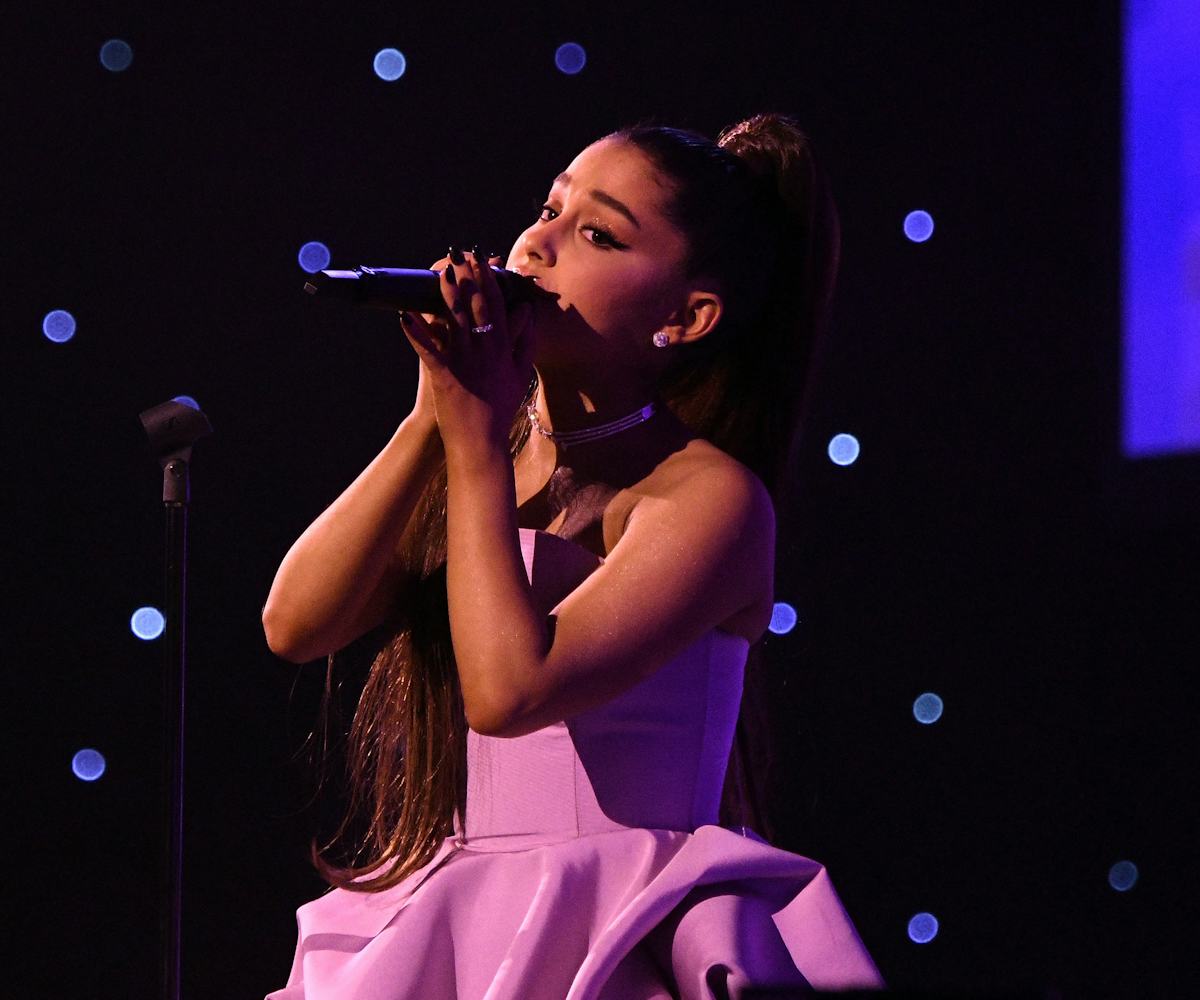 Photo by Mike Coppola/Getty Images for Billboard.
Ariana Grande's New Tattoo Misspelling Has The Internet Roasting Her
Good thing she's a fan of barbecue grills
Last night, Ariana Grande posted and then deleted a picture of her new palm tattoo. It includes the characters "七輪" which is apparently meant to be in celebration of her recent single "7 Rings." As a couple of people online and the website Kotaku explained, the symbols translate to "seven" and "ring," "circle," or "hoop" in Japanese when separated, but, when combined, roughly translate to "small charcoal grill."
When confronted about the tattoo on Twitter, Grande explained herself in a since-deleted tweet. "Indeed, i left out 'つの指' which should have gone in between," she writes. "It hurt like fuck n still looks tight. i wouldn't have lasted one more symbol lmao. but this spot also peels a ton and won't last so if i miss it enough, i'll suffer thru the whole thing next time." She adds right after that she's also a "huge fan of tiny bbq grills."
The singer has recently been called out and questioned for using Japanese characters in a bunch of her promotion for her upcoming album. People noticed that some are randomly scattered in her "7 Rings" video, as well as that she included characters in the thank u, next album art and is selling merch with arigatou (thank you in Japanese) on it.
Grande has yet to respond to that backlash.