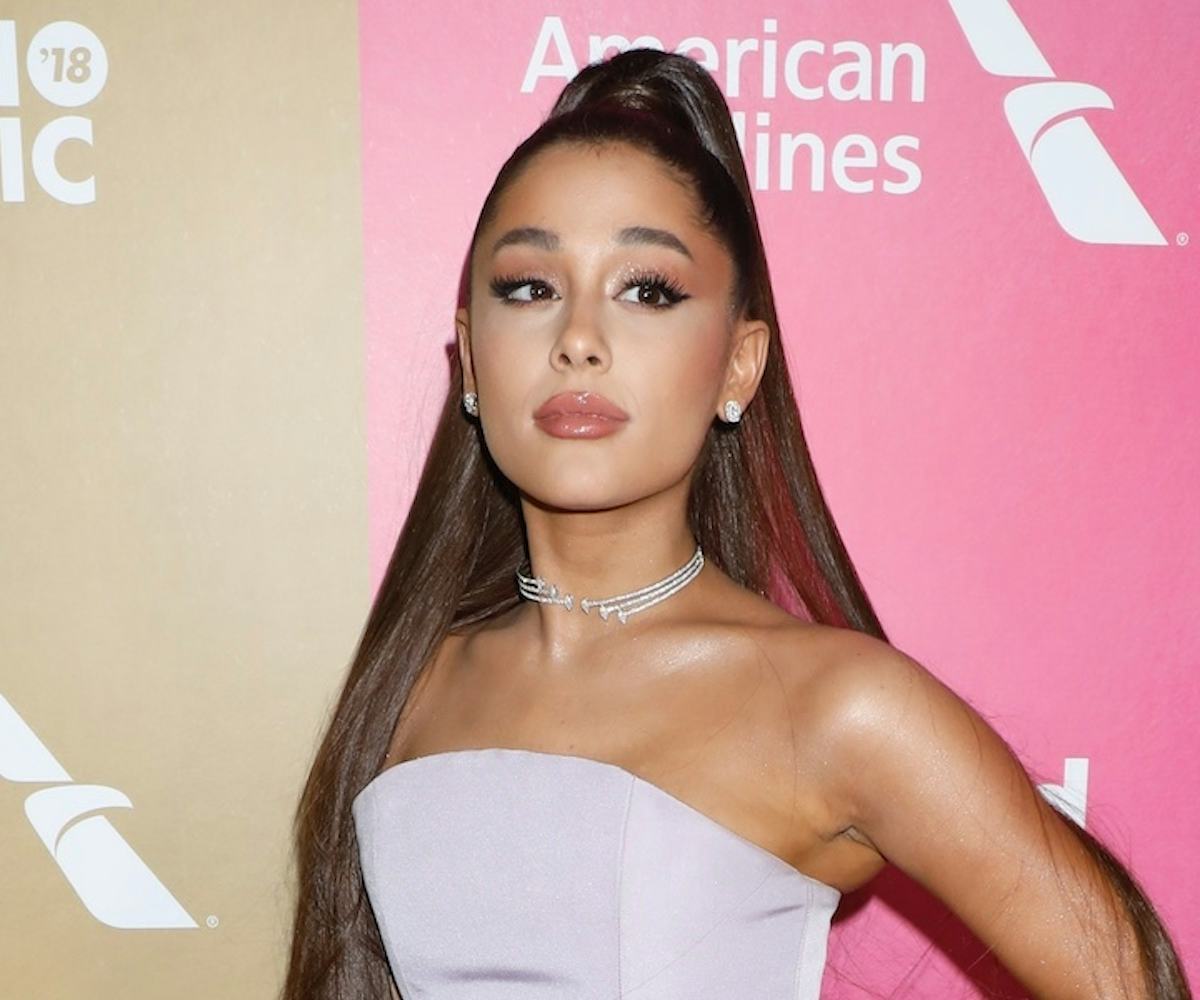 Photo by Gregory Pace/Shutterstock
Ariana Grande Is Trying To Make Socks With Crocs Happen
Sleazecore has reached a new peak
Ariana Grande just showed off some new footwear on Instagram, and she's definitely one of the first to dare with this Sleazecore trend. While Sophie Turner may be a fan of socks and sandals, Grande took it a step further and wore socks with Crocs. Grande showed off her new rubber kicks with not one but two selfies posted to her grid, and may have cemented Crocs' comeback in the process.
When picking out what might be Grande's first pair of Crocs ever, the singer kept it pretty simple with an all-white pair and socks to match, pairing them with simply an oversized hoodie. Crocs' iconic rubber clogs have been on their way to a full comeback over the past months, collaborating with Barneys on studded goth options, and even teaming up with hip hypebeast brand Beams for a collection. Of course, they've long had Sleazecore style icon Post Malone's stamp of approval (and even collaborated with him on a few pairs), so it's no surprise that they've continued to garner more fans.
Grande is clearly a massive fan of her new shoes, having also shared a post to her Instagram stories about the purchase. Re-sharing a post from her friend @courtneychipolone, captioned, "never been more sure about a purchase," Grande added, "I feel... so whole... so seen." Same. If you want to achieve her look, this is probably the most affordable style to snag without settling for a knockoff—Classic Crocs will only cost you $45, so do what you must.