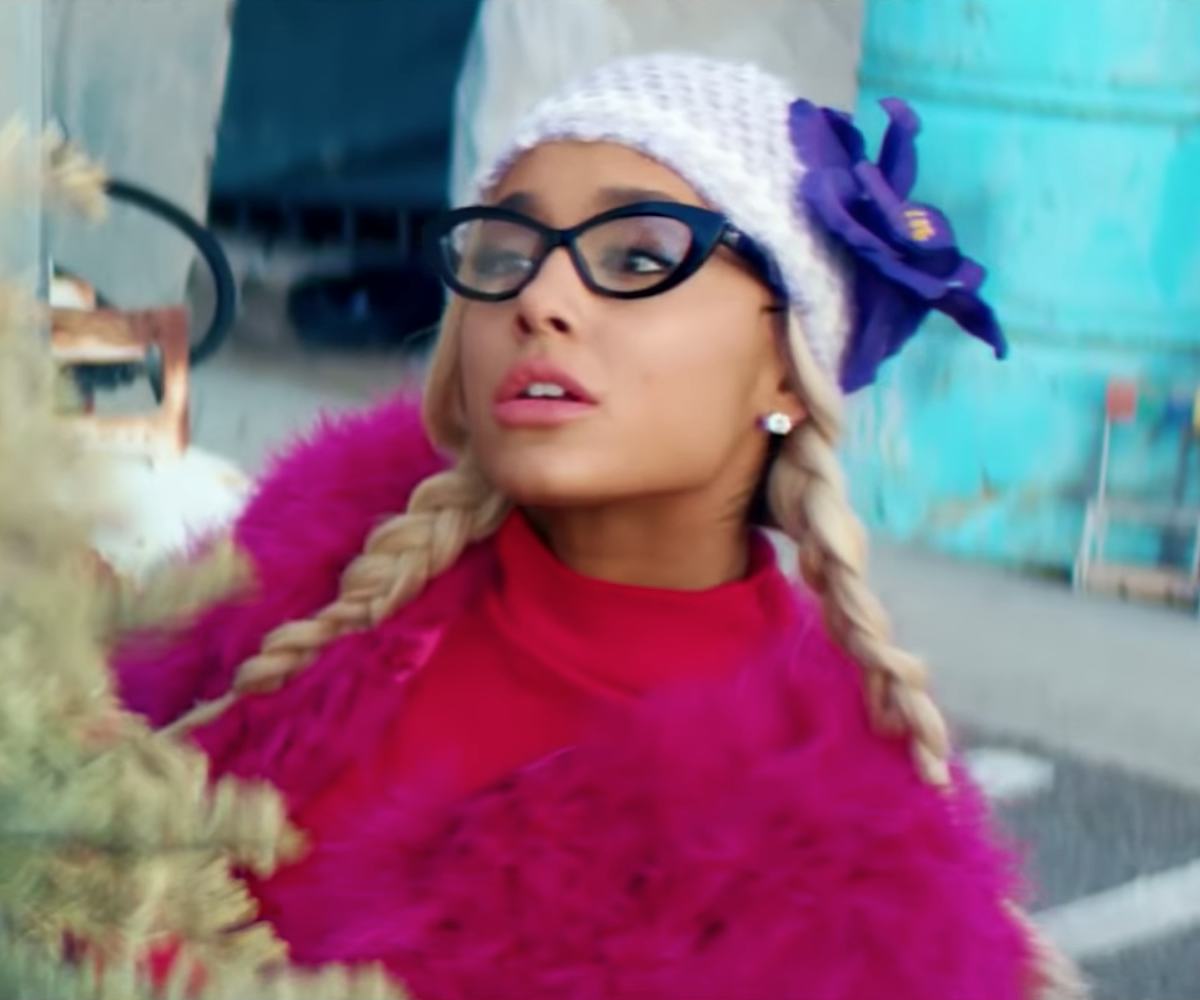 Screenshot via Youtube
Ariana Grande Reenacts Another Iconic 'Legally Blonde' Scene
In the "thank u, next" blooper reel
Ariana Grande has shared the blooper reel for the making of her "thank u, next" visuals, and it includes another scene from Legally Blonde remade by the singer. Jennifer Coolidge returns, and Grande is going to make sure she gets her adorable pooch—Nina, a bulldog—back from her ex.
At this point, I wouldn't complain if Grande shot an entire remake of Legally Blonde, but I'll settle for this additional scene she thankfully saved for us. It wraps up just under two minutes, and Kris Jenner returns as the cool mom to cue the start of the bloopers. Troye Sivan gets slammed, Jenner doesn't know which way to lean, and more—it's all very cute.
TBH, I'm still eagerly shipping Grande with her former Victorious costar Matt Bennett after that tooth-brushing scene, even if the pop star has sworn off dating for 2019, potentially for the rest of her life. Their blooper dancing is even more adorable than the stuff in the original video!
Check out the entire reel and stay tuned through the end for some hilarious new material from Jenner, below.
For even more, head to Grande's YouTube channel to see all the behind-the-scenes footage, which she has been releasing since early December.