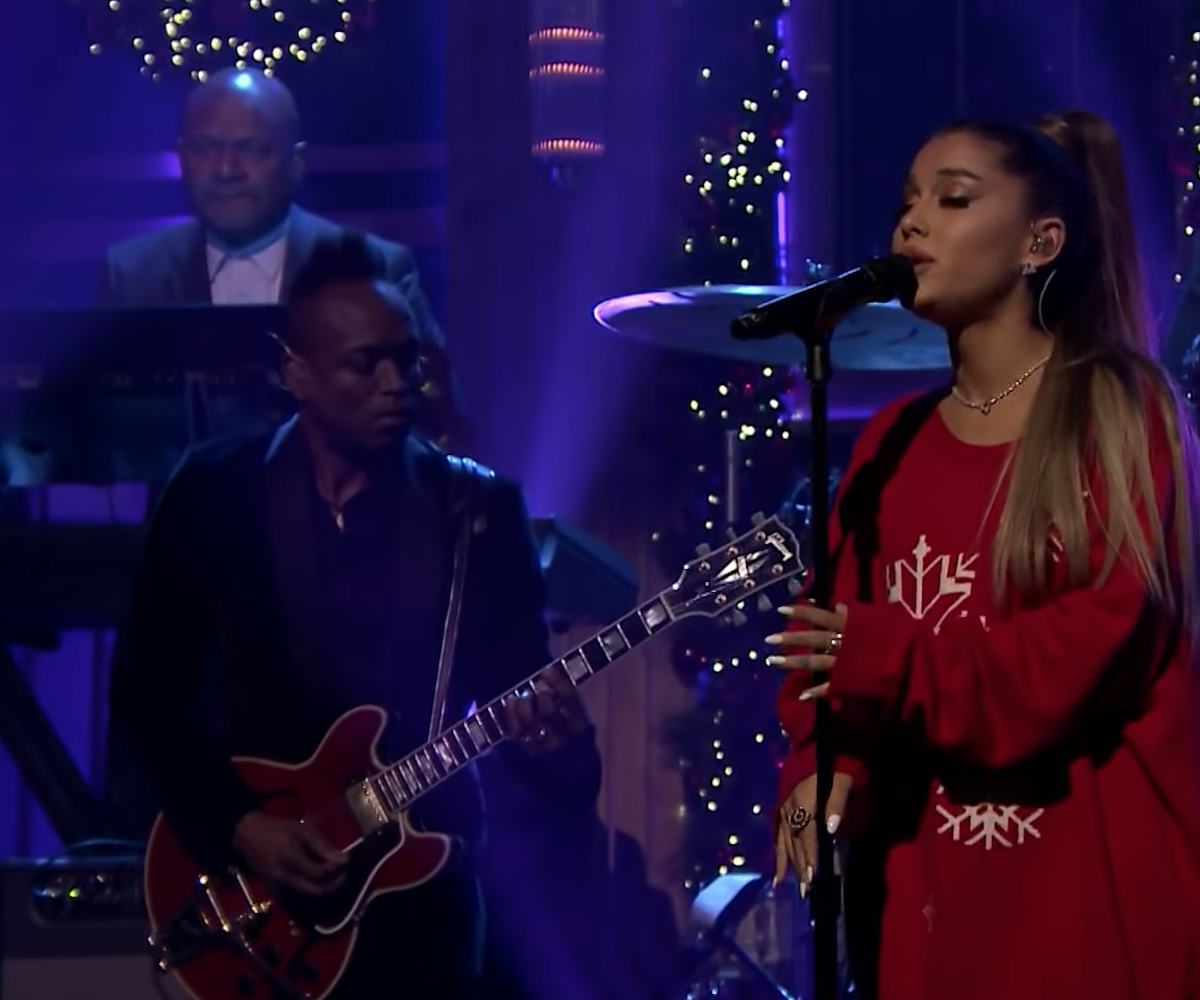 Screenshot via YouTube
Watch Ariana Grande Nail Those Whistle Notes On "Imagine"
In a live performance nonetheless
During a performance of her latest single, "imagine," on the Tonight Show, Ariana Grande sang out whistle notes as if it was nothing. Whistle notes are, for those unfamiliar, those high notes that only some singers, like Mariah Carey, can produce naturally without shattering glass and still sounding near angelic.
The track, which was released just last week, is supposed to be about "a simple, beautiful love that is now (and forever) unattainable," according to Ari herself, and was a sort of counter to "thank u, next." For her Tonight Show performance, she kept it low-key, just like she did with the recorded version, tapping The Roots as her backup band. TBH, if I was playing behind her, I would have not been able to keep my cool as soon as she hit those high notes.
Earlier on in the episode, Grande bopped along with Jimmy Fallon and his fellow Saturday Night Live alum Horatio Sanz, Chris Kattan, and Tracy Morgan for a rendition of "I Wish It Was Christmas Today."