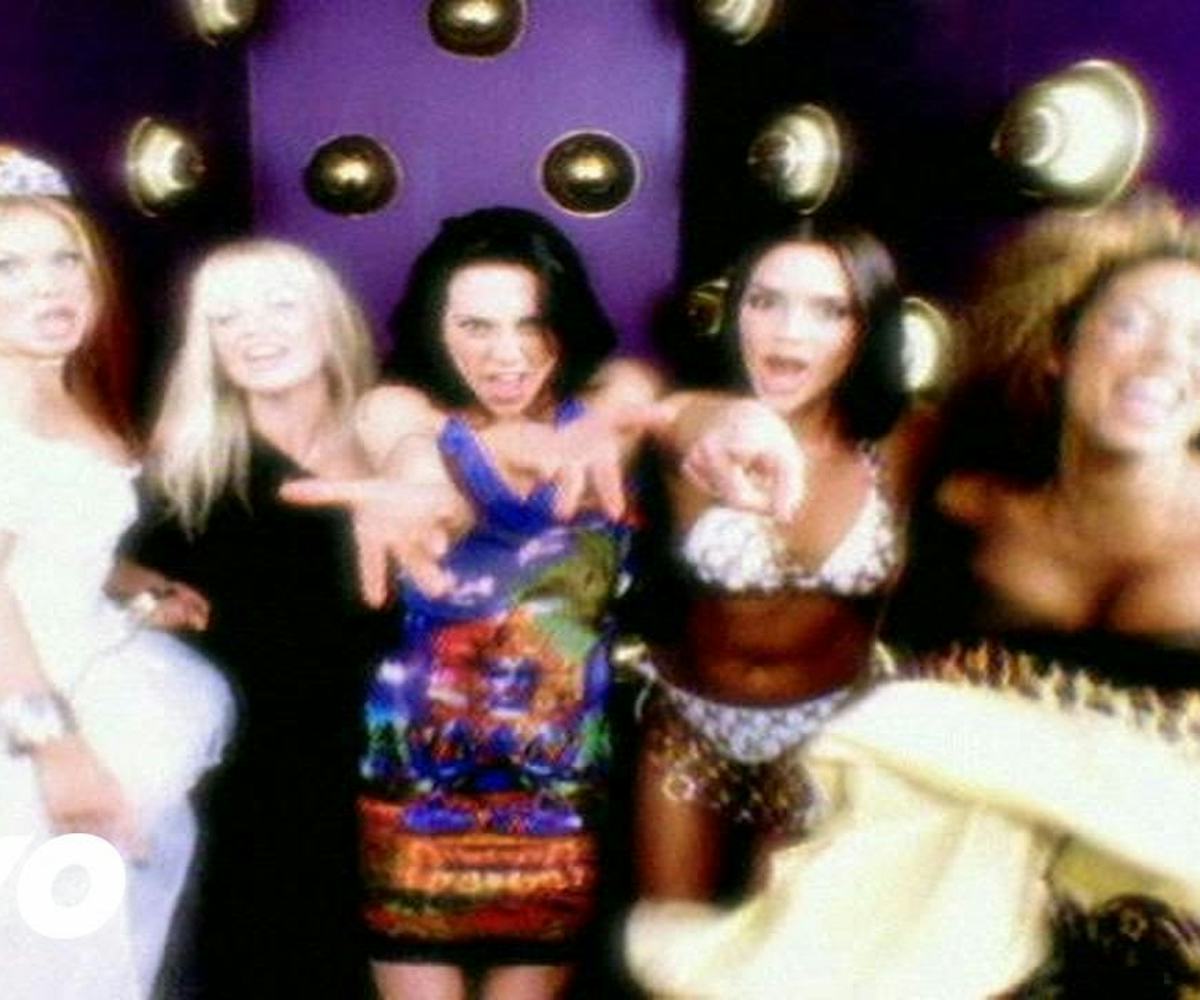 Photo via Vevo
10 '90s Music Videos That Have Somehow Been Forgotten
The '90s were easily the golden age of music videos. The medium came of age in the '80s, and by the next decade, MTV was a bona fide cultural gatekeeper, and artists began experimenting with the medium like never before. Now matter how old you are, Britney Spears in her schoolgirl outfit is the stuff pop culture dreams are made of. But what about that video of Britney rolling around in bed that came out around the same time? We thought so. The following list is an ode to those videos that for some reason have vanished from the public consciousness.
"Bedtime Story" - Madonna
Madonna has made so many videos that some have inevitably slipped through the cracks. Weirdly, this was one of them. Directed by visionary Mark Romanek, who was just coming off Nine Inch Nails' landmark "Closer" video, the "Bedtime Story" clip is a surreal patchwork that borrows imagery from science fiction, Eastern mysticism, and the Material Girl's own subconscious (we're guessing). 
"Discotheque" - U2
Do you remember that at one point in the mid-'90s, when U2 spent an entire music video inside a giant disco ball? Exactly. We've tried to block it out, too.
"When You Believe" - Whitney Houston feat. Mariah Carey
Whitney Houston and Mariah Carey singing together in the same video? Say what? That's right. Back in 1998, for the animated movie Prince of Egypt, the two greatest divas of their generation, still in their prime, shared the stage. The song itself won the Oscar for Best Original Song. This video won something a lot more valuable (our hearts).
"Bad Girl" - Madonna
Remember when we said that Madonna has made so many videos that some have inevitably slipped through the cracks? We meant it! This one was helmed by one of our greatest living directors, David Fincher, and stars Madge as a powerful female executive who numbs her loneliness with endless booze and one-night stands. The story eventually ends in murder, with Christopher Walken showing up as her guardian angel, and Matt Damon making a small appearance as a detective. The video itself has been hailed as a masterpiece by some, making it all the more criminally underlooked. 
"Born to Make You Happy" - Britney Spears
Britney's made several music videos that failed to leave an impact on culture, but most of those came later in her career, after, well, you know. That's what makes the clip for "Born to Make You Happy" such a freak occurence. It came out in 1999, when Britney Spears was on top of the pop world and we were craning our necks just to get a glimpse. Still, when did this happen? 
"Who Do You Think You Are" - Spice Girls
This is one of the best pure pop songs the Spice Girls have ever released, but the video looks mega low-budget for a group whose music videos were their bread and butter. The video is still a good time, mostly because this is the deepest personification of the Spice Girls we can think of, but it's easy to see why it's been drowned out by some of their more polished productions. 
"Pure Shores" - All Saints
All Saints never quite made it out of the towering shadow of the Spice Girls, but this song is one of the best pop songs of the '90s, period. It's corresponding video, giving off strong tropical vibes and with a cool night-vision aesthetic, had the bonus of being spliced with clips of Leo in his first post-Titanic role, in The Beach. What's not to love? 
"Get On the Bus" - Destiny's Child
We were pretty convinced we knew every frame of those early Destiny's Child videos by heart, with the sleek production values, the very '90s choreography, and the pre-Beyoncé Beyoncé. But "Get On the Bus," which features Timbaland and comes to us from the Why Do Fools Fall in Love? soundtrack, is, dare we say, totally new to us. Even more incredibly, none other than Aaliyah helped come up with some of the those dance moves. Wow.  
"Elektrobank" - The Chemical Brothers
We totally remember this seminal '90s video from the British electro duo. It is iconic, and is one of Spike Jonze's best music videos. What we did not remember, however, is that the gymnast who is featured heavily throughout is none other than Sofia Coppola.
"Hit Em wit da Hee" - Missy Elliott
With "The Rain (Supa Dupa Fly)," Missy Elliott established herself as one of the most avant-garde video artists in history. "Work It," "One Minute Man," "Get Ur Freak On" and many more fortified Elliott's anything-goes aesthetic and her uncanny ability to blow minds with imagery that is both creepy and comical. "Hit Em wit da Hee" continued that tradition, but most people totally forget that it exists.