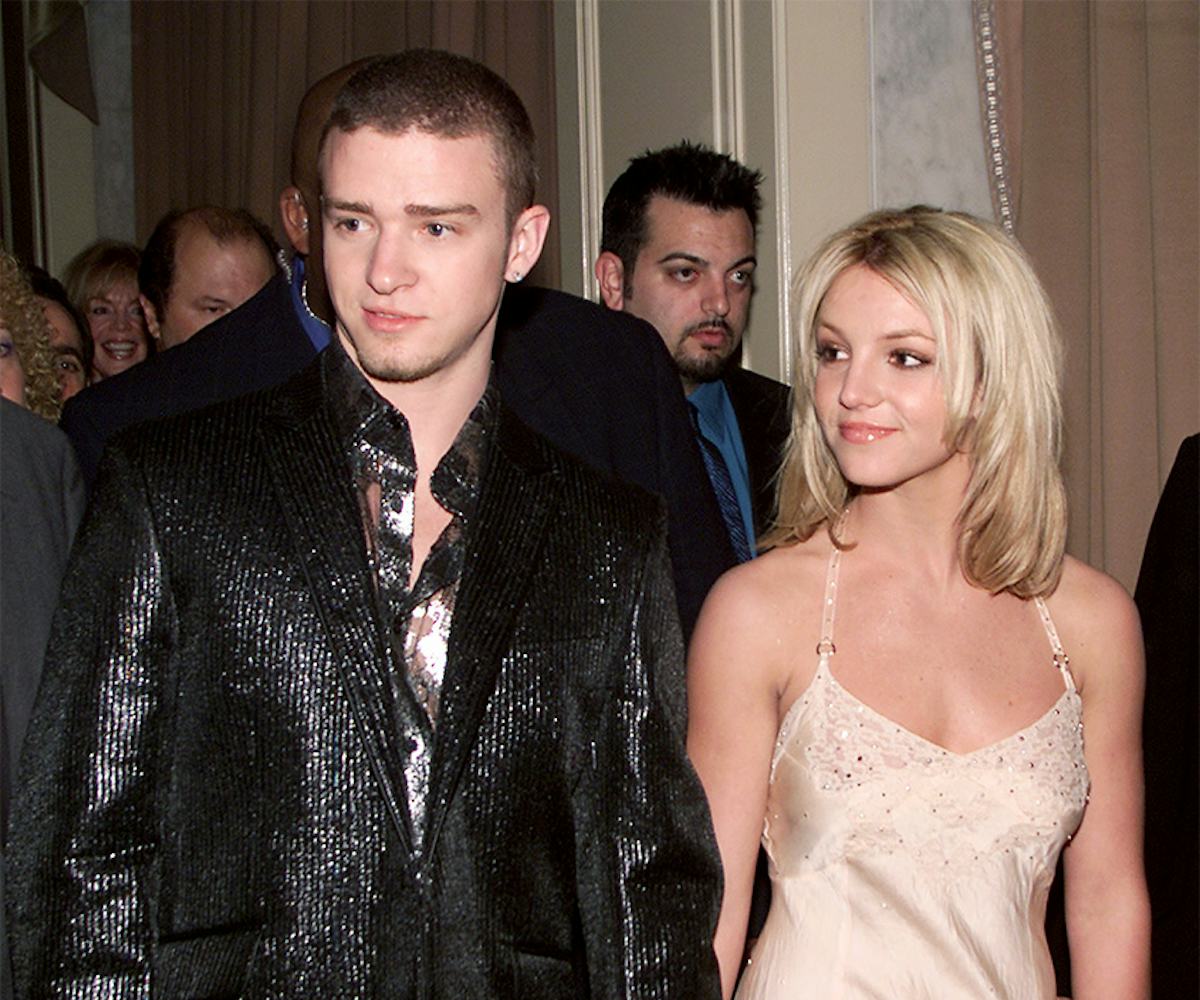 Photo by Kevin Winter/Getty Images
13 celebrity breakups that made us genuinely sad
What is love? Baby, don't hurt me.
There's much to be sad about in this great, big, unforgiving world. All sorts of tragedies befall humans every day, and the breakup of a celebrity couple is a mere drop in the bucket of tears by comparison. But sometimes, watching a union we've grown accustomed to from afar fall apart makes us feel kind of blue. And on the heels of the troubling news that even
Ben Affleck and Jennifer Garner couldn't make it work
, well, what's the point? 
So, here we are, pouring one out for the celebrity relationships that actually affected us, because we really believed in them and they somehow gave us hope for ourselves. But love is fleeting, and we are all husks of humans, scrambling through the universe.
Angel Haze and Ireland BaldwinAngel Haze and Ireland Baldwin's relationship was obsessively documented with sun-drenched cuddle selfies and aww-inducing captions, which only made it even more tragic when they broke up, in a dramatic split that was as social'd as their love itself. But it's not just the untimely death of young love that broke our hearts. As teenage queers who were incredibly open about the nature of their relationship—no "gal pals" here—they paved the way for other young people to live in a world more accepting to LGBTQ relationships. That impact will, of course, outlast their relationship, but we would have loved to see these two in it for the long haul.
Danny DeVito and Rhea PerlmanIt's still hard to imagine living in a world where these two aren't together, but that nightmare became a reality in October 2012 when they announced that after 40 years of being together, Danhea was no more. The next five months were a cloudy, teary-eyed blur, and it wasn't until March of the following year, when they announced their reconciliation, that the sun began to shine again.
Sarah Silverman and Jimmy KimmelThey seemed like the couple who started out as best friends—experts at making each other laugh—who eventually fell hopelessly in love. Following their split in 2008 after five years together, there was a brief awkward spell where Silverman could no longer appear as a guest on Kimmel's talk show, where she was a regular. But that thing about time healing all wounds must be true, since both are now happily in other relationships and have resumed being the close friends we always knew they were.
Ryan Gosling and Rachel McAdamsSure enough, Ryan/Eva are a really great couple, but this list is not about the greatness of couples today, this is about the ache that these relationships brought us yesterday. It was really, really sad at the time, especially when you remember this incredible MTV Movie Awards moment. 
For nearly 20 years, these two prestige actors terrorized conservatives across the country with their far-left opinions and protests. But in 2009, it was our hearts that were terrorized when they announced that despite having never married, their seemingly perfect union had come to an end.
Tim Burton and Helena Bonham CarterIf Tim Burton and Helena Bonham Carter—perhaps the two most beautiful weirdos the world has ever known—can't make their love work, what hope is there for the rest of us? (Zero.) The couple never married, nor did they move in together. Instead, in a move that had the rest of us full of jealousy, they lived in adjoining houses. Talk about #goals. Their split was as drama-free as their relationship, unless you count our own (still crying). 
Will Arnett and Amy PoehlerA match made in comedic heaven, it broke our hearts when these two announced their divorce in April 2014. It's hard to imagine Amy Poehler getting bummed about anything—and that was before she played Joy in Pixar's Inside Out—so, when she opened up about the divorce later that year, our hearts broke all over again.
Britney Spears and Justin TimberlakeJustin is a father and a loving husband, and Britney is doing her own thing in Vegas, so everything worked out, but. But. Have you ever read what they used to say about each other? There was this insane world of celebrity swirling around both of them, and they clung to one another like beacons in a swarm of teen angst. No one understood Brit like Justin. No one soothed Justin like Brit. The first cut, m'dears, is the deepest.
Gwen Stefani and Gavin RossdaleGwen Stefani and Gavin Rossdale were the couple that marked the '90s into the '00s, but after 13 years of marriage, they've officially announced divorce. Admittedly, they had some rocky moments in their relationship, but the end of their love marks the end of an era that we aren't quite sure we're ready to let go of yet.
Diane Kruger and Joshua JacksonThe charming couple of the public's dreams—a teenage heartthrob and elusive European actress—have called it quits. People Magazine confirmed the news on July 18, 2016. Those who followed the couple saw blissful Instagrams and always loving red carpet photos. Kruger's most recent Instagram may have been a clue to their split, though. No matter. Reps for both said they "have decided to separate and remain friends."
Kat Dennings and Josh GrobanLove is a fickle thing. Kat Dennings and Josh Groban's random but oh-so-charming romance gave hope to us common people that true love can be found in a hopeless place. But alas, the two have broken up. A source said the breakup was mutual, but stressed that "[t]hey are still friends and care about each other, but it's not the right time for them now as a couple." Is it ever the right time to be a couple? Bueller?