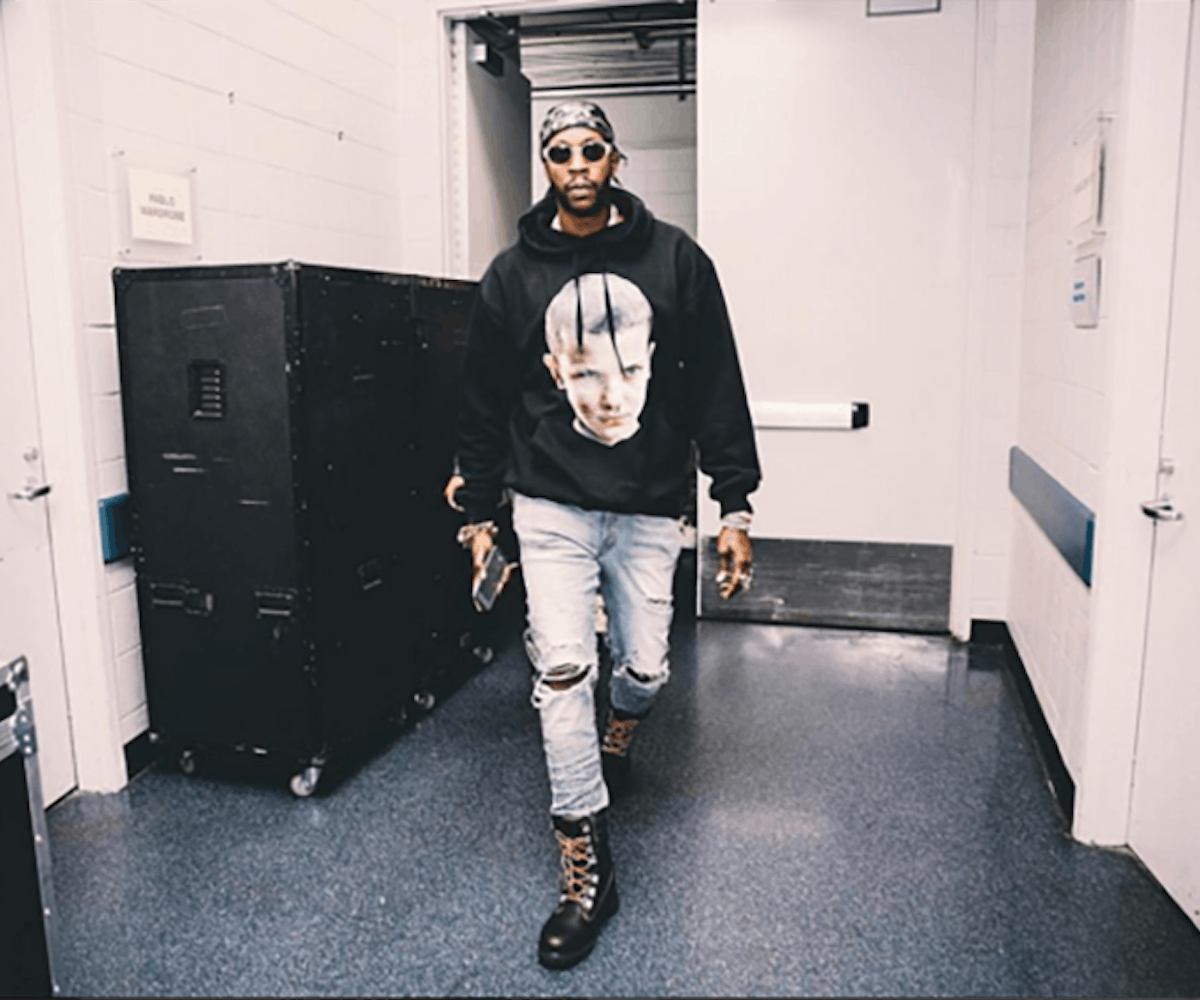 Photo via @inhomuhnit Instagram
Challenge 2 Chainz's 'Stranger Things' Fandom With This Hoodie
Cue Eleven's famous death stare
Sure, we've seen plenty shots of celebrities doing everything from grocery shopping to jogging—acting "just like us"—but who knew they enjoyed our favorite shows, too? Rapper 2 Chainz is getting in on the Stranger Things action thanks to the brand IH NOM UH NIT. The brand just released a totally awesome sweatshirt based off of everyone's favorite character, Eleven duh, and it's already made its way to the rapper's wardrobe. Now, you can get the look too, courtesy of NYLONshop.
Chaz A. Jordan, the genius behind the luxury lifestyle brand and former curator of celebrity red carpet looks, oversaw the creation of the heavyweight cotton fleece hoodie that's donning Eleven's intimidating and blood-adorned face. The hoodie is a unique take on the athleisure trend, and has even been noticed by none other than Ms. Millie Bobby Brown (aka real-life Eleven) herself, who thinks it's "insane!!! Ahhhh!"
Pop culture's no stranger to being silk screened (how can we forget the plethora of "Vote for Pedro" shirts worn by virtually everyone in 2004), so it makes total sense that many of us want to wear our fave references, characters, and entertainment moments on our bods for the world to see.
Check out our new favorite hoodie (possibly ever) below, and don't forget to get in on the action yourself at NYLONshop.
Photo courtesy of IH NOM UH NIT
IH NOM UH NIT, Eleven Hoodie, $260, available at NYLONshop.