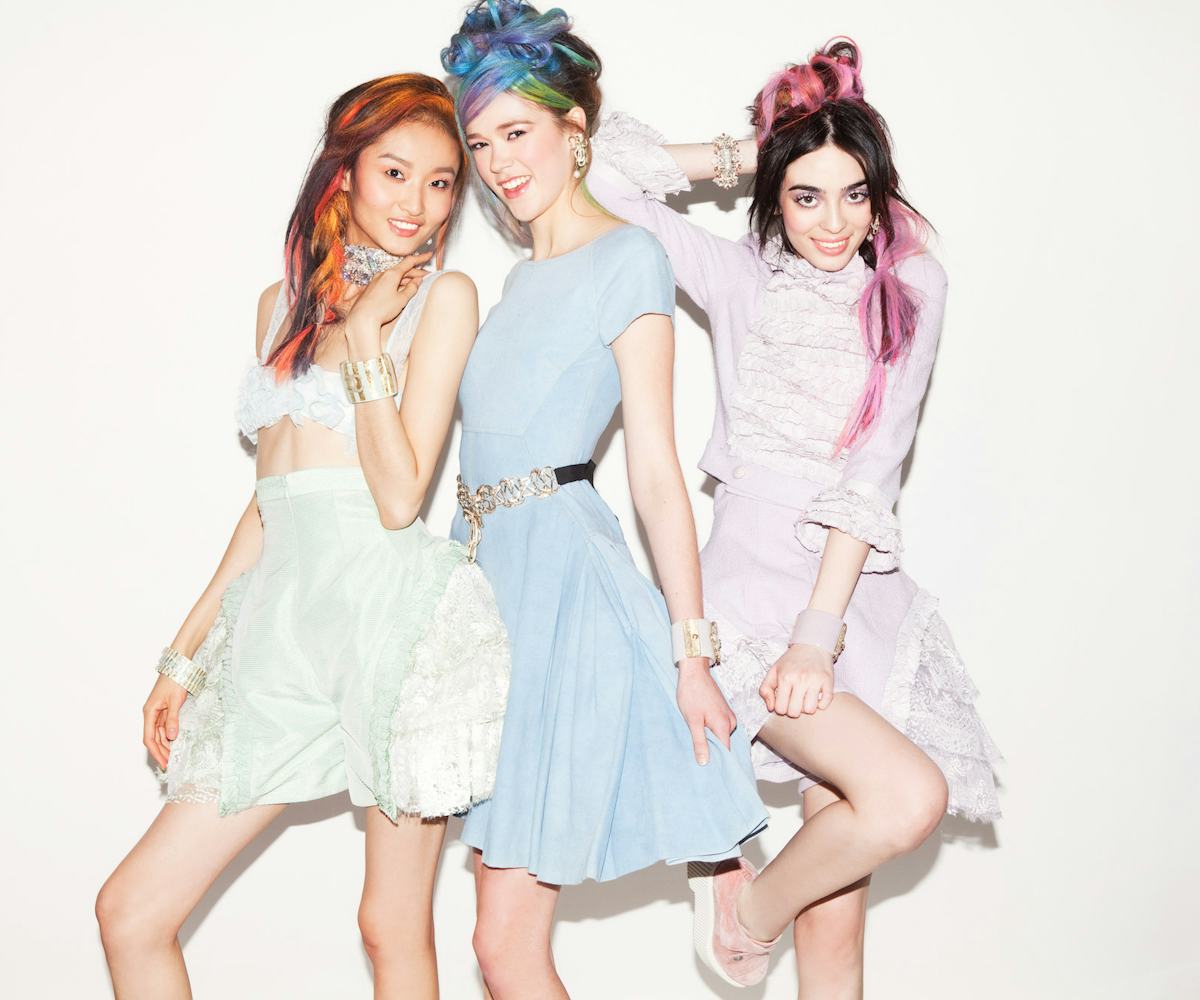 the nylon guide to new year's resolutions
how to do 2014 the nylon way.
So you partied 2013 away like it was 1999, and now you've woken up in 2014, a new year with new possibilities. Instead hopping out of bed and into your Chuck Taylors to kick off the year like any other, take a moment to read our list of fun resolutions that will make the coming year not only awesome, but the year of you. 
From experimenting with your wardrobe to never missing an episode of Girls, here's what we're promising ourselves we'll do to make 2014 the best year ever. You in?
Resolution: To break out of your same-album-on-repeat rut
We all do it, but just because you fall hard for an album doesn't mean you should hold on tight and never let it go. Listen to one new album a week to give your ears a break (we can help--every week we've got Band Crush, featuring our new fave groups, and Good Listener, a round-up of the best new music).
Resolution: Spend less time lying on the couch during the weekends
Don't get us wrong, Netflix is a real game-changer. But there's so much out there that we're missing when we binge on five hours of Orange is the New Black. Be the friend who always knows about the awesome parties--and gets everyone out. Sign up for the NYLON Daily in your city to find out about all the awesome events going down every single day...no excuses.
Resolution: Stay on top of pop culture
From new seasons of
Girls
and 
Downton Abbey
to upcoming albums from Grimes and Foxes, it's our mission to not miss a song, episode, or movie release while the year still ends in '14. We can do it, can you?
Resolution: Be bolder with your wardrobe
Obsessed with black? In 2014, throw in a little color (yes, we've decided that holographic is a color now). Already into prints? Indulge in some power-clashing.
Resolution: Goodbye, red. Hello... green?
Red lipstick is
of course 
the greatest invention since sliced bread, but maybe 2014 is the year to break out of the all-red-all-the-time lifestyle and try something a little different. And with Dolce & Gabbana now making green lipstick, MAC having mastered electric purple, and Rihanna hitting the streets with an icy blue lip, we think it's OK for red to retire for a little bit.
Resolution: Go for the heels
When there are so many cute flats available, it's easy to live a life in Dr. Martens or Vans, but come 2014 we're making an effort to pull out our craziest Sophia Webster or Topshop heels every now and then. YOLO, right?
Resolution: Drink more water
Seriously, this is like the oldest beauty advice in the book but it's so true. It makes your skin look that much better, and is way easier than getting enough sleep every night (since we know
that's
not gonna happen).