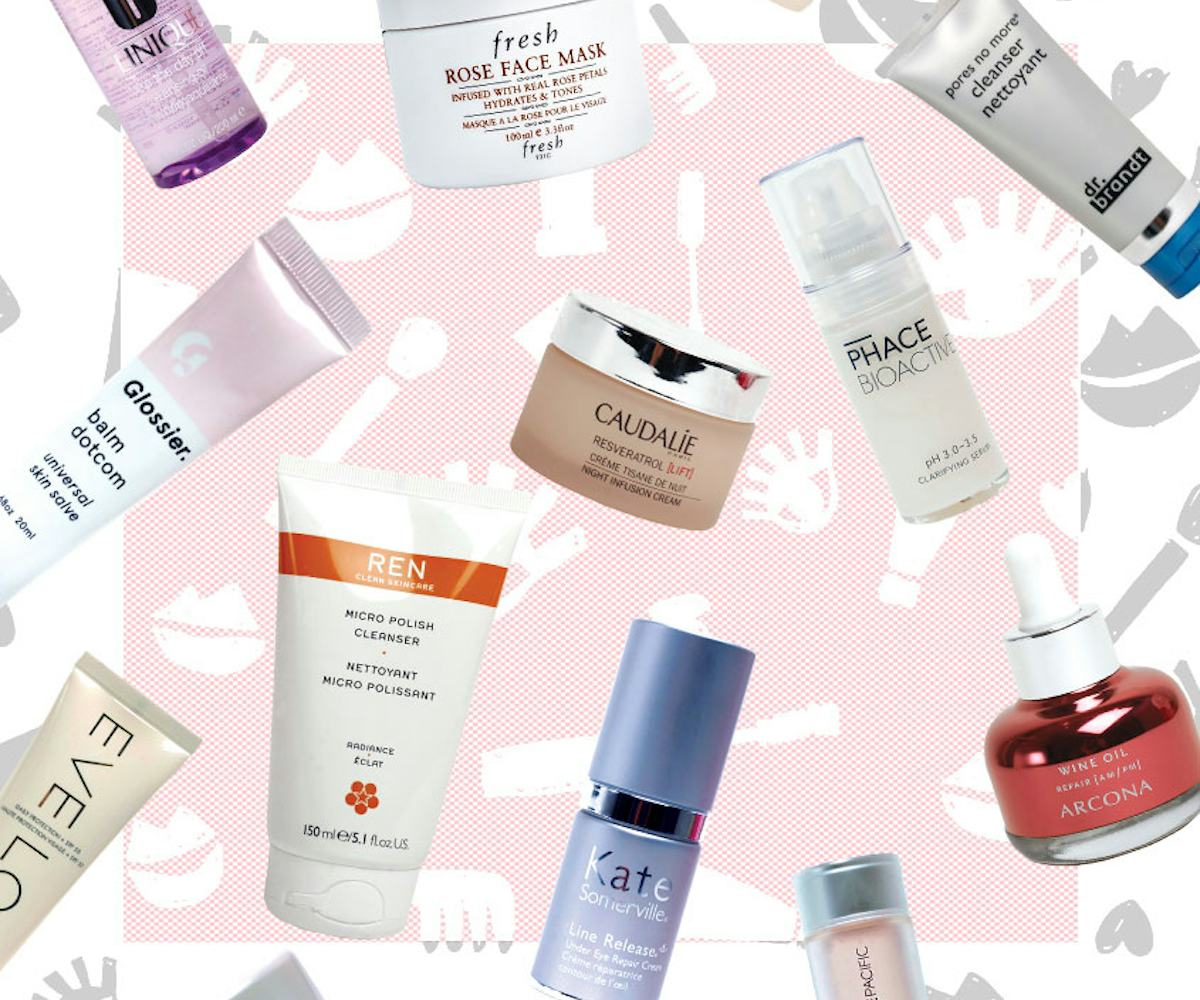 stills photographed by marissa jackson, illustrations by kelly shami
We've Created Your New Beauty Routine
Now that we're just over a week into 2016, your "new year, new me" transformations should be well underway. But while you're busy rocking your new hairstyle/wardrobe/bod (because the New Year's package at your gym is too clutch), why not show your skin some love and update your beauty routine, too? Of course, we're here to help out with a full regimen—from morning night, Saturday to Sunday, the 1st to the 31st—complete with products that we can't get enough of. So, if you're whittling down which resolution to stick to out of the 15 you scribbled on a Post-It on January 1, make sure skin care makes the final cut. Hit the gallery for the routine. Your beauty schedule is officially booked.
Every Morning
Start your day with a gentle cleanser (your skin will thank you in the afternoon). Shiseido Ibuki Purifying Cleanser, $30, available at shiseido.com.
Next up, use a mild, water-activated exfoliator to banish any dry skin you may have this season. Tatcha Polished Classic Rice Enzyme Powder, $65, available at tatcha.com.
After cleansing and exfoliating, apply a balancing toner on dry skin. Amore Pacific Treatment Toner, $50, available at amorepacific.com.
It's crucial to use moisturizer with SPF every single day (no exceptions!), because it protects skin against sun and environmental damage. use as the last step in your morning skin ritual. Eve Lom Daily Protection +SPF 50, $90, available at evelom.com.
Morning and Night
It's serum time. apply a thin layer morning and night as desired to help fight against pesky problems, like uneven skin tone and acne. Phace Bioactive Clarifying Serum, $84, available at phacebioactive.com.
Listen up: Face oil is your friend. Apply liberally twice a day and experience all the healing benefits this misunderstood miracle product has to offer. Arcona Wine Oil, $58, available at arcona.com.
Eye cream! it's important to use this bad boy morning and night to prevent fine lines and wrinkles around your eye area. Kate Somerville Line Release Under Eye Repair Cream, $125, available at katesomerville.com.
Before Bed
After a long day, come home and wash away all of your makeup (even that waterproof mascara) with a cleansing oil. Clinique Take the Day Off Cleansing Oil, $28, available at clinique.com.
Use a more abrasive cleanser at night to prevent breakouts, like this one packed with salicylic acid and tea tree oil. Dr. Brandt Skincare Pores No More Cleanser, $36, available at sephora.com.
Finish off your day with a night cream. We especially love this one because we wake up with better-looking skin every morning. Caudalie Resveratrol Lift Night Infusion Cream, $76, available at sephora.com.
Two to Three Times a Week
We recommend gently exfoliating with this several times a week for instantly smoother and brighter skin. Ren Micro Polish Cleanser, $30, available at sephora.com.
A few times a week, treat yourself to a relaxing face mask after your nighttime skin-cleansing regimen. we're obsessed with this rose-infused one because it smells ah-mazing and hydrates skin. Fresh Rose Face Mask, $62, available at fresh.com.
Any Time
Slather a multi-purpose salve on any dry areas you may have (lips, cuticles, etc.) to stay hydrated. Glossier Balm Dotcom, $12, available at glossier.com.