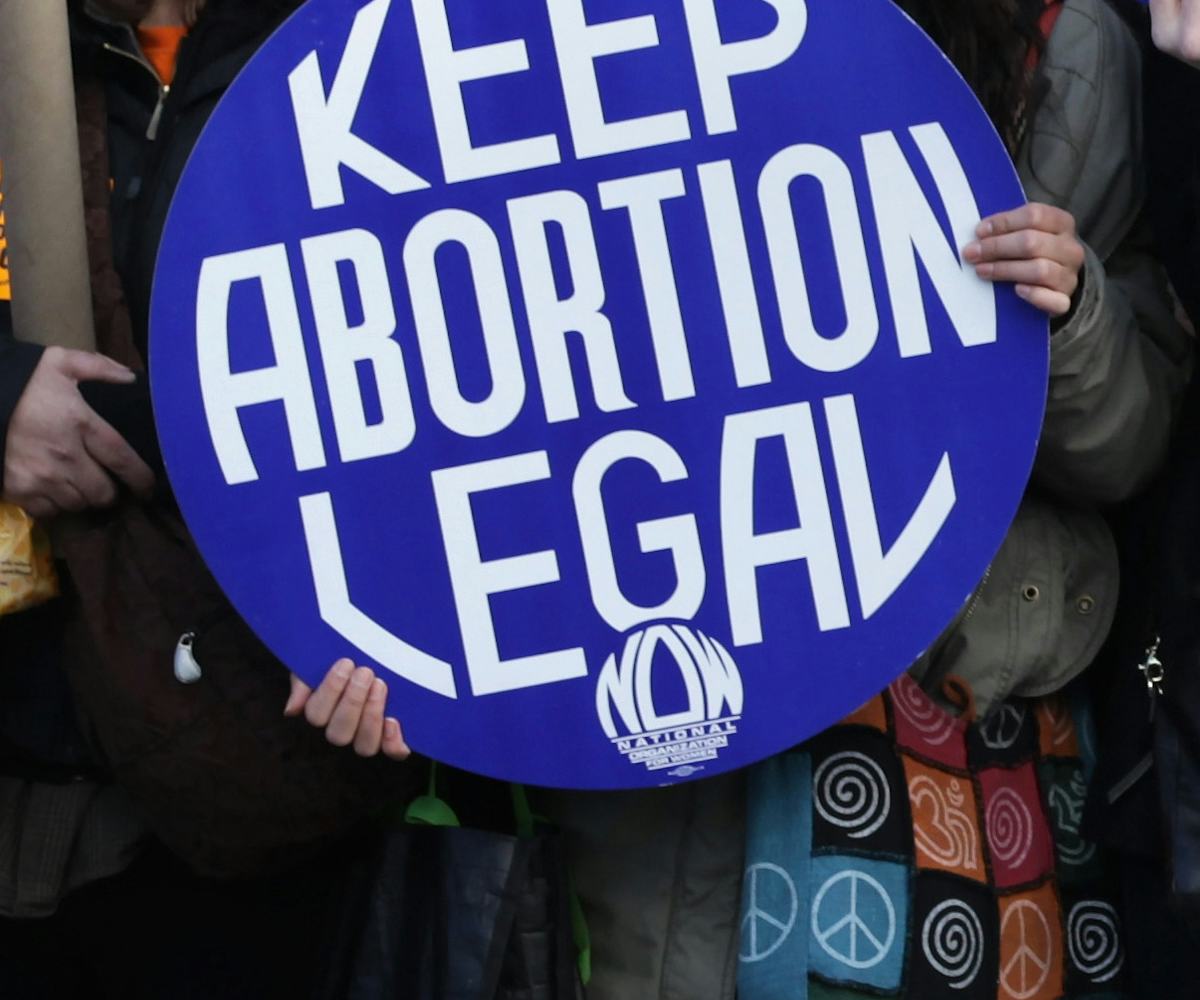 Photo: Alex Wong/Getty Images
New Poll Shows Americans Are Increasingly In Favor of Safe and Legal Abortions
although lawmakers aren't
With the closures of Planned Parenthood clinics and the rampant spread of false information about abortions, terminating a pregnancy through abortion has become a difficult task in the United States—all despite Roe v. Wade's recent 43rd anniversary. Increasingly, conservative lawmakers are attempting to further restrict women's access to abortion as a perfectly safe and legal procedure, making it all the more important for voters to select candidates who care about women's reproductive health and freedom, and to keep Planned Parenthood funded and running. But in spite of the anti-abortion laws and propaganda in the country, a new survey shows that a majority of voters favor pro-choice legislature.
Conducted by PerryUndem Research/Communication for the National Institute for Reproductive Health, the survey was conducted among more than 1,000 registered voters, and it showed that the majortity wanted abortion to be "safe, legal, respectful, supportive, affordable, accessible, and without shame." What's more, more than 55% of voters were completely unaware that since January 2010, states have passed 318 laws that make it more difficult for women to get abortions. That means politicians have not been keeping their constituents informed, and they haven't necessarily been fighting for laws that their constituents even agree with. While a majority of voters agree with medical research that can help provide safe abortions, many politicians have based their anti-abortion views on religion and personal opinion.
Some of the laws that have been passed involve forcing women to get ultrasounds before having an abortion (even if the ultrasound is unnecessary for the procedure), requiring doctors to give out medically disproven information about the risks of abortion in order to dissuade them, banning insurance plans from covering abortion, and banning abortions as early as six weeks. After hearing about these laws, the majority of poll participants said they will now pay more attention to what laws candidates are advocating for; 51% said they would be less likely to vote for a candidate whose proposals would restrict abortion. What's more, a majority of voters do not want to overturn Roe v. Wade.
With an upcoming presidential election and an increase of actions against Planned Parenthood, this poll shows that while policymakers may be passing anti-abortion laws, the majority of voters disagree with these legal measures. And hopefully voters will make their voices heard so that a woman's decision to have an abortion becomes a conversation between her and her doctor, not between politicians.
(via Marie Claire)