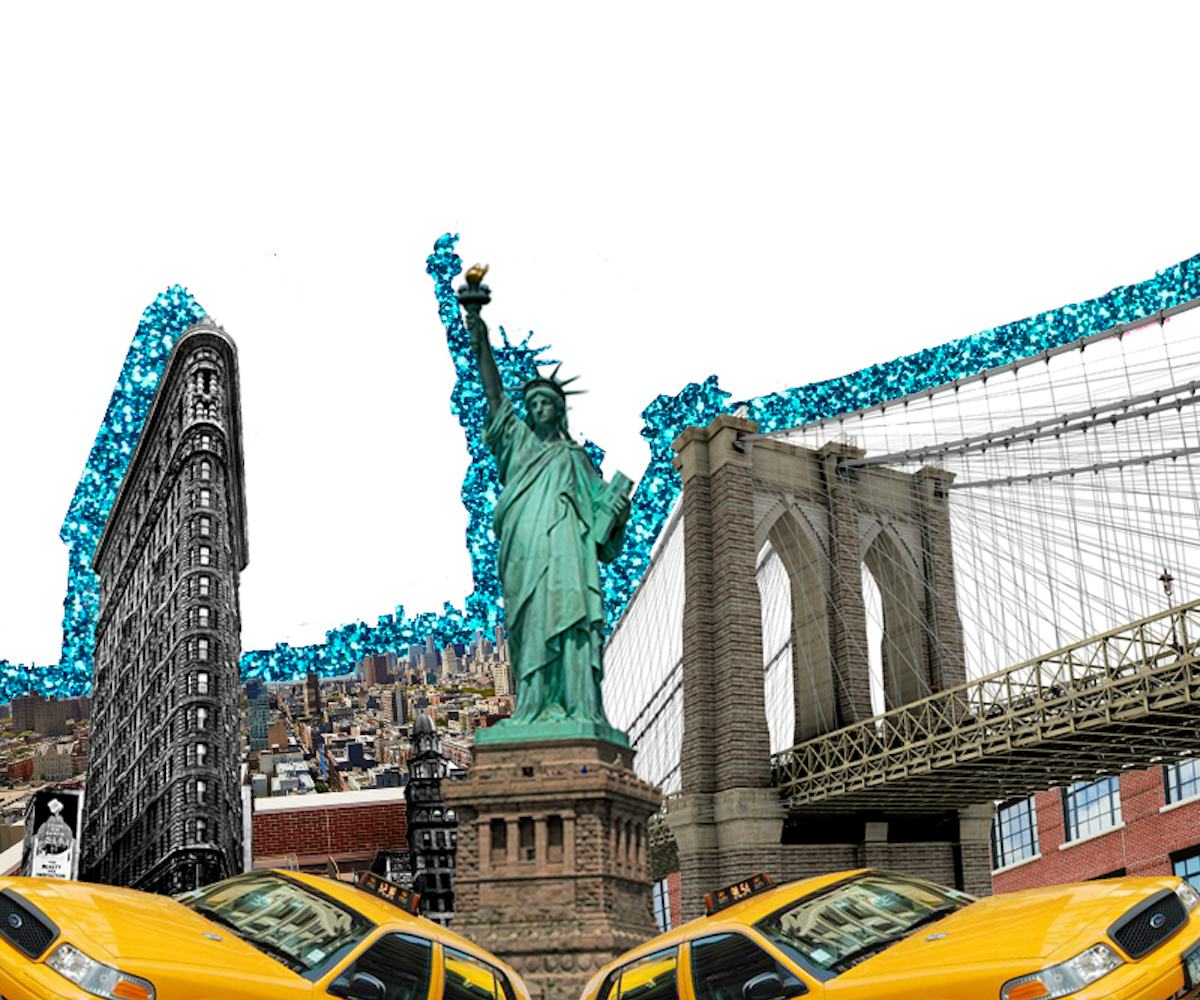 Collage photos via Getty Images
Your Guide To A Perfect 24 Hours In New York City
"New York is," Truman Capote, the genius behind Breakfast at Tiffany's and other odes to the Big Apple, once said, "the only real city-city." Indeed, between the Bowery, Upper West Side, the Cloisters, West and East Villages, downtown, and surrounding boroughs, there's never not something to do, see, or experience. One day is a short amount of time, and definitely not enough to mingle with all the city has to offer, but it's enough to make you a believer in the fantasy Sex and the City and You've Got Mail have made popular. If 24 hours is all the time you've got, here's how you should spend it. First tip: Go where the people go, and that's downtown, below 14th Street. That's where the magic happens and continues to happen well into the night.
Where To Stay: The Ludlow Hotel
Since its opening in 2014, the Ludlow Hotel has become a beacon of Lower East Side cool. Like the other hotels created by Sean MacPherson, its interior is Instagram-worthy, comfortable, and uniquely New York. The studio rooms boast gigantic views of downtown Manhattan and feature bathrooms outfitted with Maison Margiela robes and towels. They're the perfect size for a one-night stand with the city, and though your time should be spent exploring the area around the hotel, know that the bed you're going home to will be the most comfortable bed you'll ever sleep in. (You can quote us on that. Seriously.) 
Where To Dine: Dirty French
The Lower East Side is home to one of New York City's most popular food institutions: Katz's Deli. The lines to get a table can be obscene, though. Located off the lobby of The Ludlow Hotel is Dirty French. If you've never had oysters or are a little hesitant about them, let this first-time oyster eater tell you, Dirty French is the perfect place to start. They grill them with garlic and parsley and probably magic because holy hell they are delicious. The wine selection is just as sinful and pairs perfectly with their flatbread appetizer with cheese. On top of that, the scene is luxe without the pretension. Y'all want a New York City movie moment? Treat yourself to Dirty French. It's how New York dining should be.
Where To Drink: The Leadbelly
Just a few minutes deeper into the Lower East Side is The Leadbelly. It's a speakeasy-meets-oyster bar that comes to life post-meal time. Catch a live show, sip cocktails, and people watch. It gets crowded quickly, so it's best to make a reservation, which is, frankly, a very chic thing to do: walk up, say your name, and be seated. The Leadbelly was expecting you. Isn't that grand? Now, order up a cucumber julep. It's one of the city's best.
Where To Treat Yourself: CreperieNYC
This little hole-in-the-wall crêpe place is everything you want a New York City hole-in-the-wall place to be: cramped, a little campy, but mouth-wateringly delicious. Come through after drinks for a late-night treat to eat in bed. Or, call 'em up and order. They deliver.
Where To Brunch: Freemans
For over a decade, Freemans has been interrupting the New York City restaurant world with its refreshingly new take on American cuisine and comfort food. Located down the charming Freemans Alley, just off the Bowery, the rustic establishment plays home to some of the best cocktails and beer selection the city has to offer. Its homey vibe and tucked away feel is ideal for a brunch—not too loud, pleasant, and, on top of it all, tasty. Start off with the artichoke dip before devouring one of Freemans' famous burgers. It does the soul good. And for a little hair of the dog? Sip a Champagne cocktail. It's got just the right amount of kick to get your day going.
Where To Be Cultured: The New Museum
New York is home to a bevy of galleries and some of the world's best museums. Right around the corner from Freemans is the New Museum, an institution that prides itself on not being like the other museums. For one, each floor is its own gallery space so you won't be getting lost. Its exhibitions push boundaries and highlight artists many museums won't… yet. If anything, get a ticket and take the elevator up to the top floor to the sky room. There, you'll be on top of the neighborhood you just called home for a day. Talk about a perfect ending.