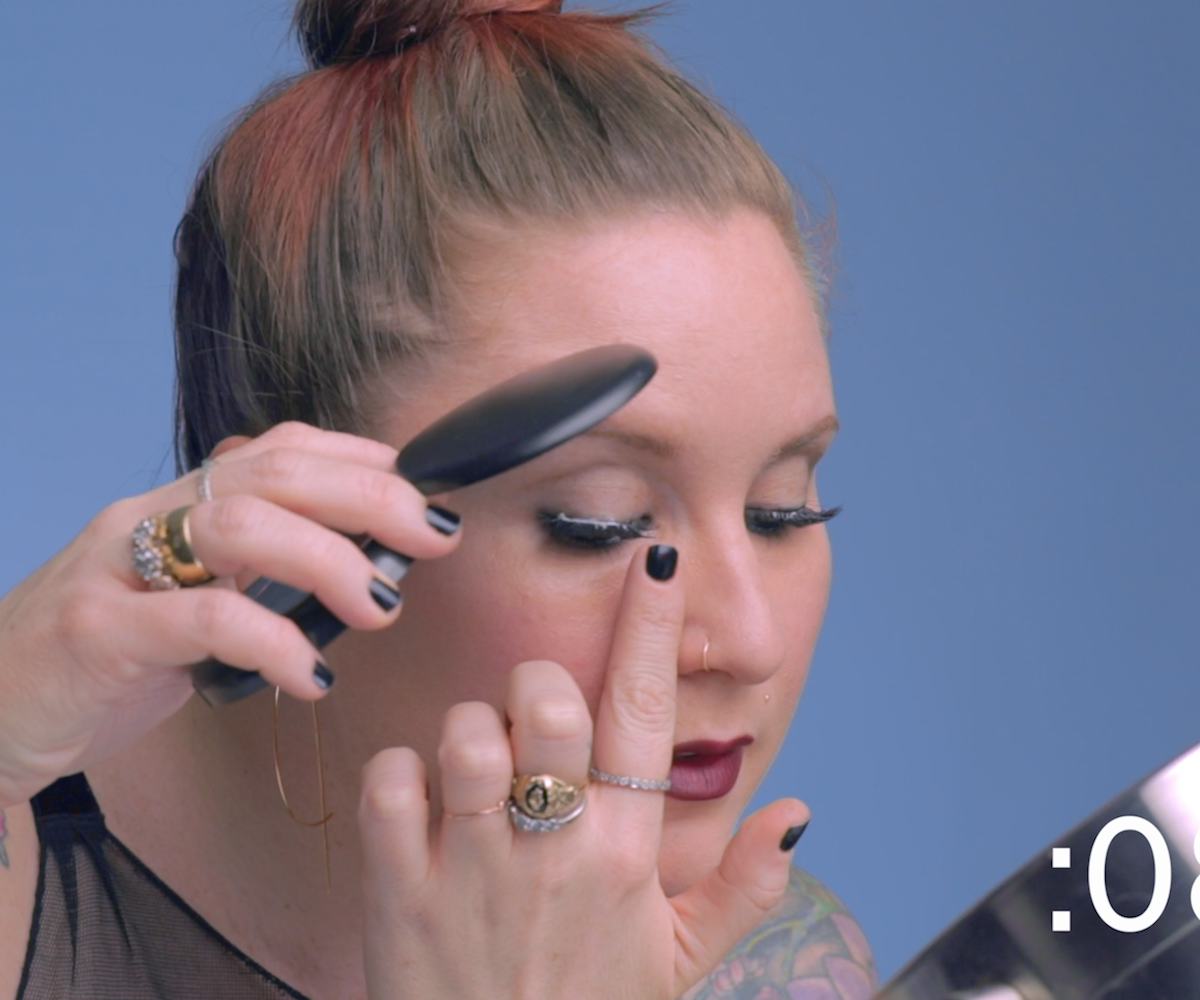 How To Apply False Lashes In 60 Seconds
Whether you're looking to go all out for a big night out or want to quickly boost your beauty day look, it's undeniable how a pair of false lashes can instantly make your eyes pop. Of course, to achieve this look, it requires applying the aforementioned lashes properly.
However, not all of us are application pros, especially when glue is involved. Fear not, we're here to teach you the ways. We tapped makeup artist Ashleigh Ciucci for her tips and pointers on how to apply falsies flawlessly in 60 seconds. All you need: a set of false lashes, mini lash/brow scissors, a pair of tweezers, eyelash glue, a tiltable mirror, and mascara.
Although you may be skeptical at how easy the process seems, we promise her way is foolproof. Probably the most helpful tip? Applying with tweezers instead of your fingers. 
Watch the full video, below, to learn how—with a little snip, a swipe of glue, and a quick air-dry—you can have gorgeous, full lashes in just one minute.