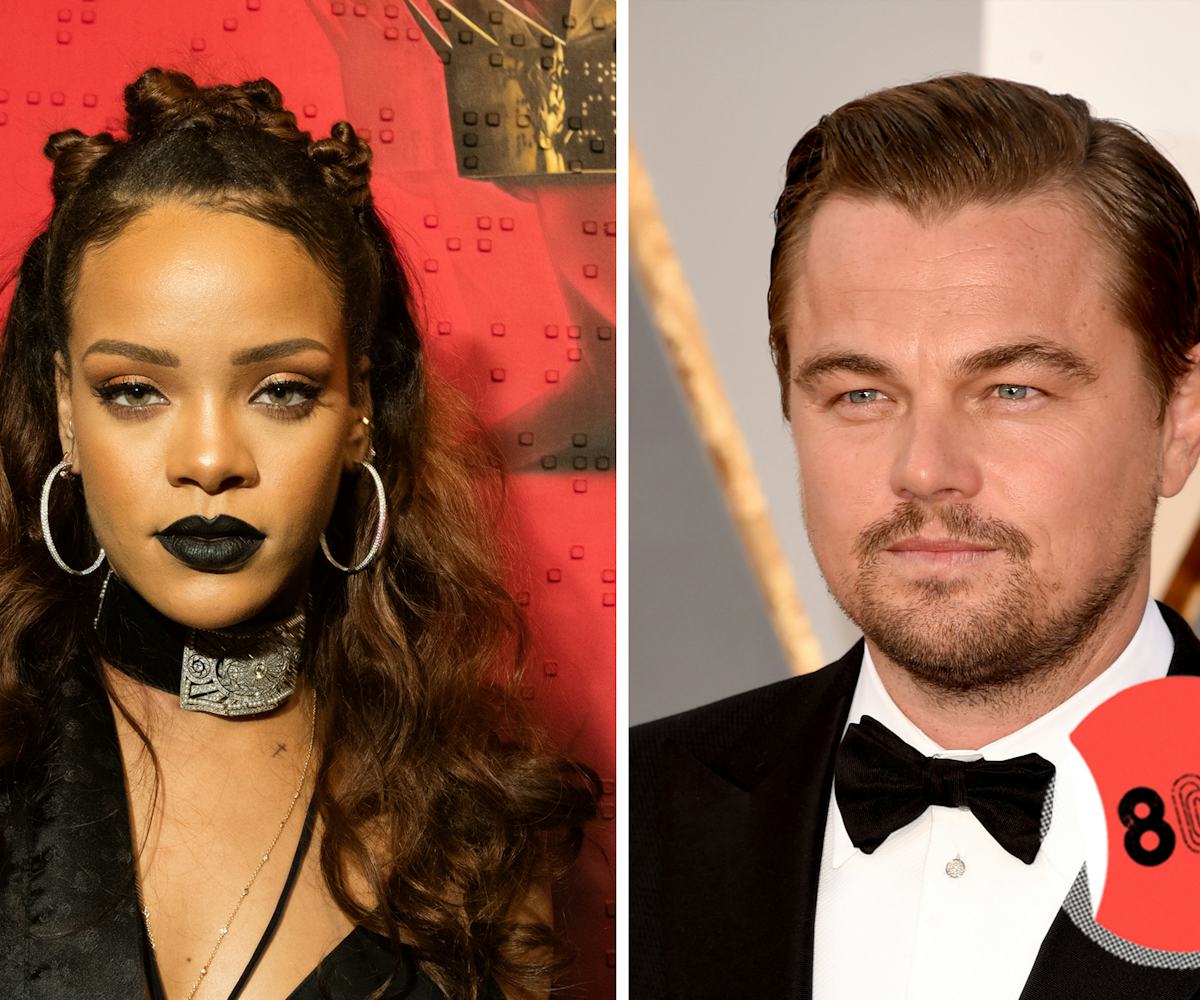 Photos by Christopher Polk and Jason Merritt/Getty Images
8@8: Your Morning Scoop
RiRi & Leo reunited at Coachella
Today is...
National Animal Crackers Day!
News of the Day:
+ Festival season is for lovers, and Rihanna and Leonard DiCaprio are no exceptions to the rule. (Don't act like you forgot...) The former flames were seen rekindling throughout the evening with their sunglasses on. Shady? Yes. 
+ President Obama invited Nicki Minaj, Chance The Rapper, DJ Khaled, Alicia Keys, Janelle Monáe, Timbaland, J. Cole, Rick Ross, Busta Rhymes, Pusha T, Ludacris, and Wale to the White House to discuss criminal justice reform and the My Brother's Keeper initiative, a mentorship and support program for young men of color.
+ In an interview with The Hollywood Reporter, Kerry Washington fully defended HBO's controversial Confirmation, a film about University of Oklahoma law professor Anita Hill's sexual harassment case against Supreme Court Justice Clarence Thomas in 1991. (Republicans weren't exactly lining up to see it.) "It's not a propaganda movie," said Washington. "It's a movie about complicated people in a really complex situation doing the best they could with the tools they had at the time."
+ Jessie Ware is expecting... a baby! The singer announced the big news on her Instagram page. Congratulations to her and her hubby, Sam Burrows.
+ Best Coast's Bethany Cosentino went off about Chris Brown and how his latest single "Back to Sleep" perpetuates rape culture. Please give this woman a huge round of applause.
Deal of the Day:
Get your hands on Soul Sunday's brand new Seacliff collection and free shipping with the code HELLOSEACLIFF.
Advice of the Day:
"That's the worst role model to be—to be someone else." —Maisie Williams
GIF of the Day: