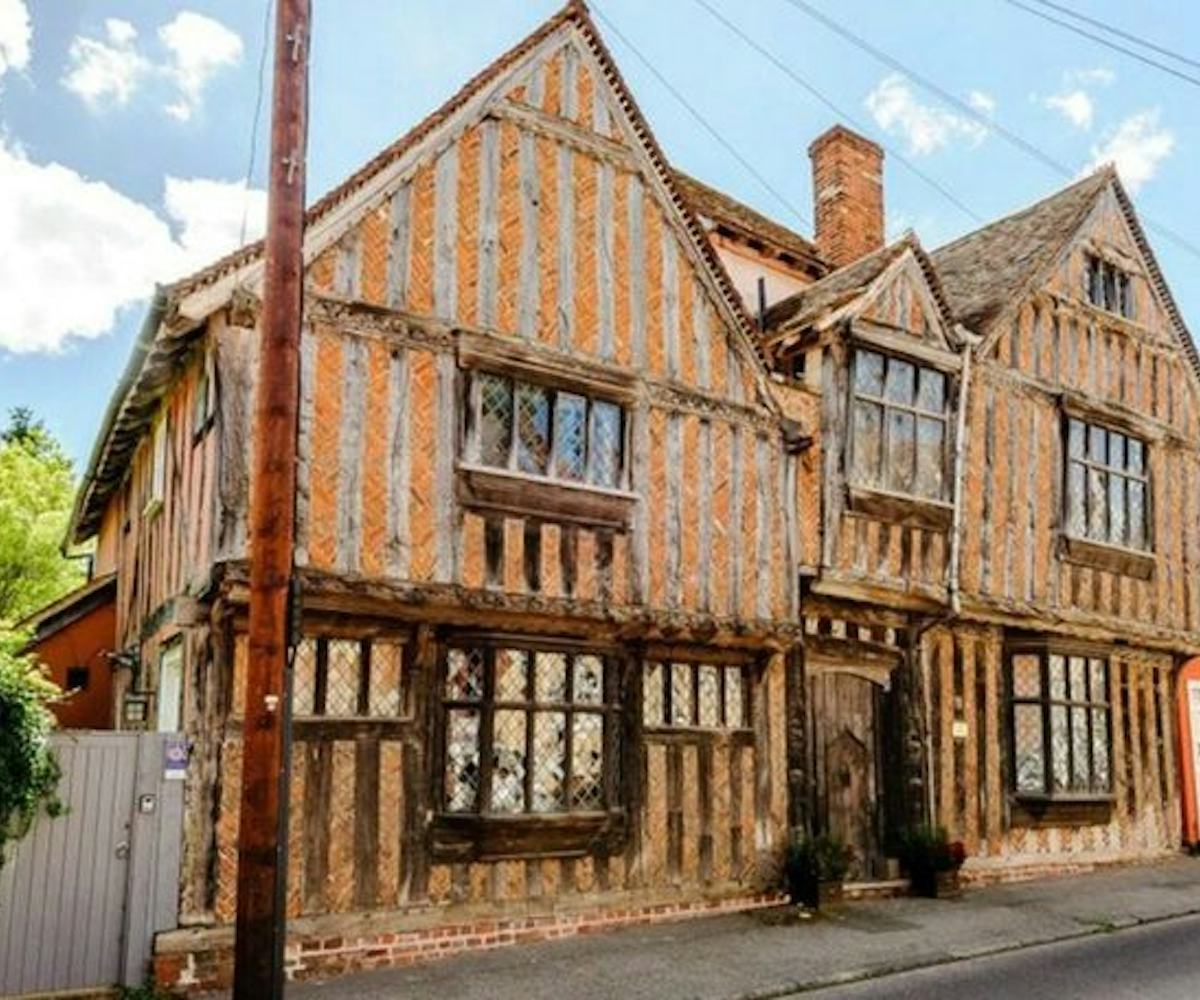 Photo by Carter Jonas
8@8: Your Morning Scoop
Harry Potter's childhood home is now up for sale
Today is...
National Presidential Joke Day!
News of the Day:
+ Calling all Muggles: If you haven't received your letter to Hogwarts, don't worry—because now, you can actually purchase Harry Potter's childhood home. For a cool million, you can buy the ever-famous De Vere House in Lavenham, Suffolk, which has been featured in Harry Potter and the Deathly Hallows. The home dates back to the 14th century and features an outdoor terrace. Wizardry (or Daniel Radcliffe) is not included. 
+ Robert Pattinson is undoubtedly a talented actor, but he's also really, really good at... hiding in small places? The actor recently revealed, in his cover story for GQ, that he would hide in the trunks of cars to avoid paparazzi during his Twilight glory days. How exactly did he get away with it? He would have up to five separate cars parked in the city, complete with separate wardrobe changes. Taylor Swift, take note.
+ New hair alert! Ariana Grande has gone full-on lilac. The singer ditched her signature sleek long pony for the unicorn-colored bob, and we are living for it.
+ After being discontinued last year, it appears that Girl Scout S'mores are back! The delicious throwback will be sold in two varieties: as a graham cracker-filled sandwich cookie or a chocolate marshmallow-dipped graham cookie. Either way, we can't wait to get our hands on a box.
+ GlamGlow has just launched a line of bubble sheet masks. For only $9 (a steal when you consider the costs of their other masks), you can purchase your choice of charcoal, bamboo, or green tea masks to achieve clear, pimple-free skin.
Deal of the Day:
Use your clothes to make a real statement with this new woke collection from Kidbell. The cool brand's new line of clothes, accessories, and home goods blast all things problematic in the world. Fight the patriarchy and shop it here. 
Quote of the Day:
"You have to systematically create confusion, it sets creativity free. Everything that is contradictory creates life" ― Salvador Dalí
Gif of the Day: