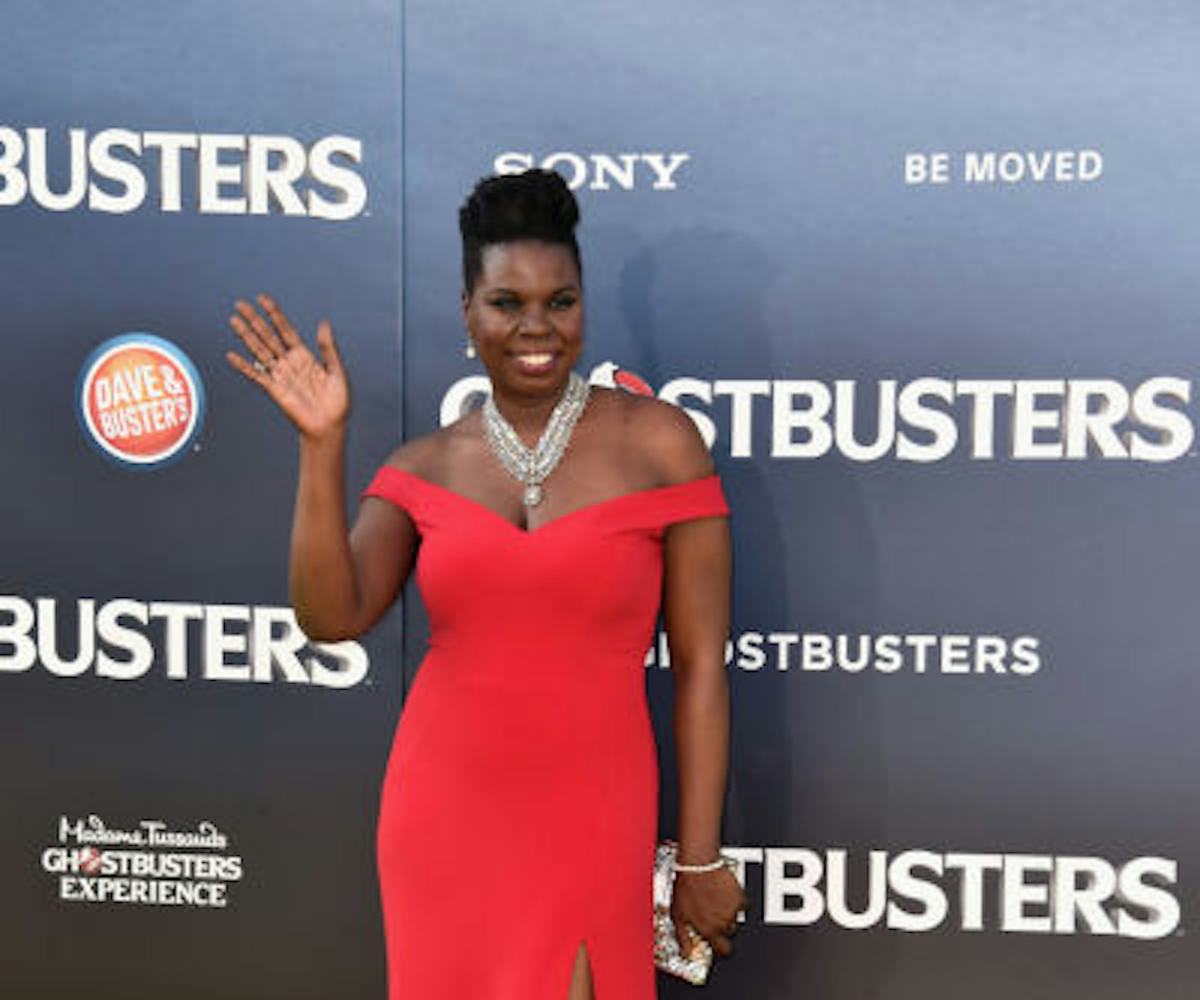 Photo courtesy of Getty Images/Alberto E. Rodriguez
8@8: Your Morning Scoop
Leslie Jones is bringing her talents to Rio
Today is...
Book Lover's Day!

News of the Day:
+ Saturday Night Live and Ghostbusters star Leslie Jones is bringing her talents to Rio. Over the weekend, she dropped some comedic gold with her live-tweeting of the Olympics. Now, she's been invited by NBC to fly out and cover the games on the ground. She accepted.
+ It looks like you'll be needing to dig up your ex's Hulu password ASAP. Yesterday, the company officially ended its free streaming services. Now, users will have to pay for one of the monthly plans to watch shows.
+ As we all wait and wait and wait for Frank Ocean's new album to drop, there are some signs that its arrival is imminent. Over the weekend, a Frank superfan allegedly leaked photos from the singer-songwriter's album zine, Boys Don't Cry. Some people seem to think they look pretty legit.
+ In an interview with Entertainment Weekly, M.I.A. revealed that she teamed up with Zayn Malik for a track on her upcoming album AIM. The song came together in a conversation on Whatsapp and will be titled "Freedun." AIM drops on September 9.
+ Planned Parenthood has just launched My Vote, My Voice, a nonpartisan campaign to help get voters registered. The organization will station volunteers in 45 states at clinics, college campuses, and elsewhere in an effort geared at educating and registering disenfranchised populations. 
Deal of the Day:
It's that time of the year again: Every cool girl's favorite eco-friendly brand, Reformation has their bi-annual sale. Select styles in-store and online are 30 percent off. Shop here. 
Advice of the Day:
"I'm so sick of people shaming women for being sensitive or vulnerable. It's so bizarre to me." —Winona Ryder
GIF of the Day: