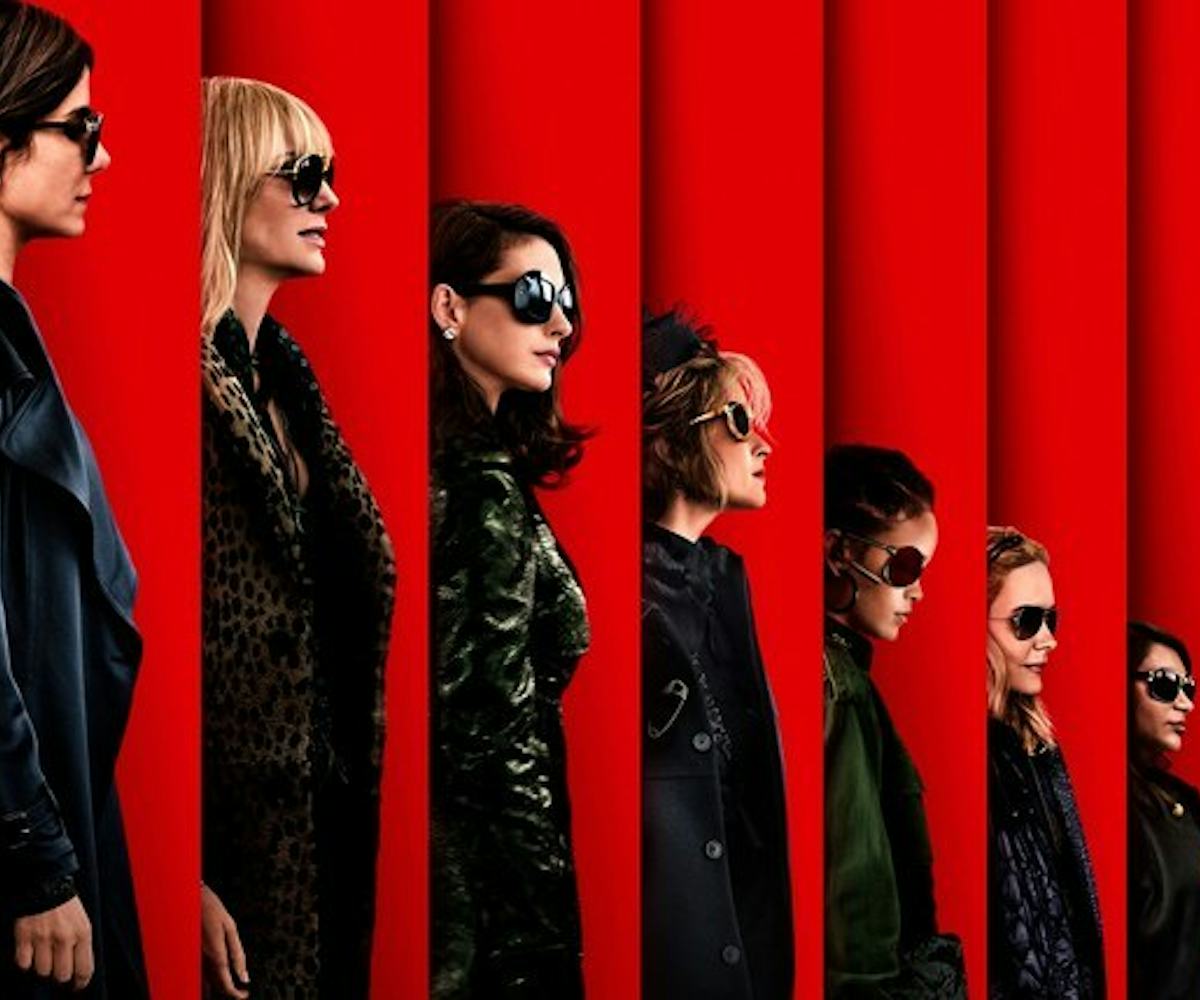 PHOTO courtesy of WARNER BROS. PICTURES
8@8: Your Morning Scoop
The first poster for 'Ocean's 8' is here, and it's badass
Today is...
National Lemon Cupcake Day!
News of the Day:
+ If you were wondering when Ocean's 8 would debut in theaters, there have been some developments. The film, which stars Sandra Bullock, Rihanna, Cate Blanchett, Anne Hathaway, Sarah Paulson, Mindy Kaling, Awkwafina, and Helena Bonham Carter, is slated to release in June. Take a peek at the film's first poster below.
+ Speaking of Rihanna, people are now matching their nails to some of the most popular items from Fenty Beauty, and we're in awe. If you're in need of some New Year's nail inspiration, let these sparkling looks be your guide.
+ Weed-infused wine is now here! Delish reports that, starting in January, California's Rebel Coast Winery will be selling THC-infused wines sans alcohol. If you're 21 and older, you can pre-order a bottle of your own, here. 
+ David Guetta and Afrojack just dropped their video for "Dirty Sexy Money (feat. Charli XCX and French Montana)," and it's full of neon lights, lots of dancing, and, of course, money. The video was directed by XCX herself and Sarah McColgan, and you can feast your eyes on it below. 
+ If you were excited to see the return of Curb Your Enthusiasm, prepare to jump for joy: HBO just announced that it will also be returning for a 10th season. "As I've said many times, when one has the opportunity to annoy someone, one should do so," said Larry David of the news. Same.
Deal of the Day:
It's payday! Treat yourself to something sweet from Reformation's sale section, which features deals up to 50 percent off.
Advice of the Day:
"When you take care of yourself, you're a better person for others. When you feel good about yourself, you treat others better." - Solange
GIF of the Day: