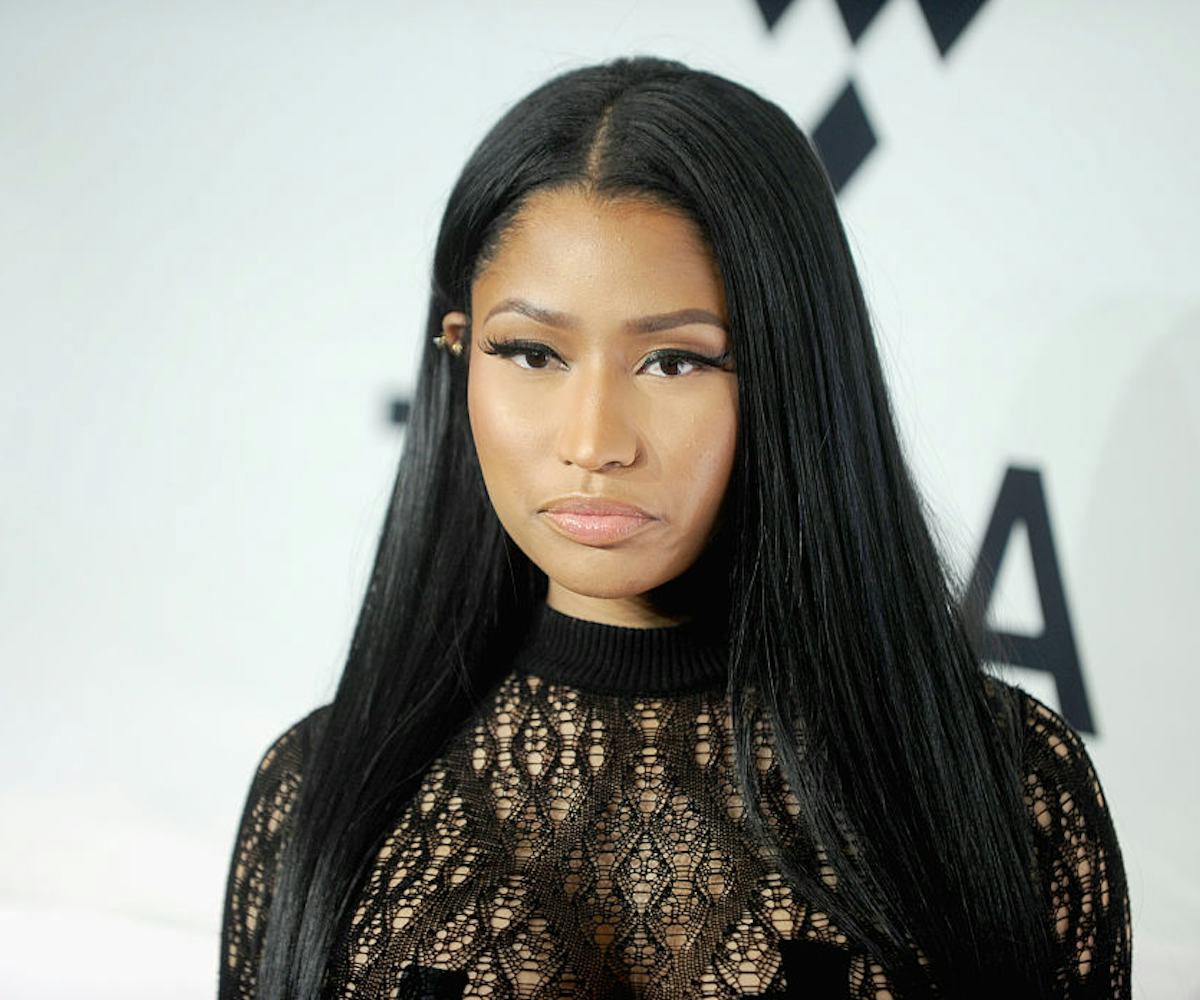 Photo by Brad Barket/Getty Images
8@8: Your Morning Scoop
Nick Minaj has given us another reason to never put our phone down
Today is...
National Brownie Day!
News of the Day:
+ If you've been looking for a new way to waste time on your phone (and if you've already completed all the levels on "Kim Kardashian: Hollywood"), do we have news for you. Nicki Minaj has just launched her own mobile phone game: "Nicki Minaj: The Empire." In the game, users will play to build their careers by rapping verses, going to clubs, and customizing their look. Users will also gain access to Minaj's new track, "Ain't Gone Do It," on the free app. Happy Birthday to the queen of rap!
+ Yesterday, Ohio passed a deplorable bill that bans women from getting abortions after only six weeks (worth noting that most women don't realize they're pregnant until two months in). Titled the "heartbeat bill," due to the fact that it specifies women will be refused an abortion once the fetus' heartbeat can be heard, it grants no exceptions for rape or incest cases. The bill now moves to the desk of Ohio Governor John Kasich, who will either sign or veto it over the next 10 days. If passed, it will become a law early next year. 
+ Zadie Smith gave a poignant speech about optimism and despair while receiving the 2016 Welt Literature Prize in Berlin. The writer spoke of her identity, multiculturalism, and how her experiences have come to shape the way she perceives the world around her. You can and should read the full speech here. 
+ Ruth Negga has graced the cover of Vogue's January issue. The Loving star, which is quickly gaining Oscar buzz, was photographed by Mario Testino. She discusses her rising fame in her interview, which is available to read here. 
+ L.A. based trio Dessert just dropped a magical video for their latest track, "Eyes Wide Shut." The visual of a larger-than-life wax bunny floating in an open field is enough to get us through the week and start daydreaming about Friday.
Deal of the Day:
In the spirit of giving, today NOVA will be donating 100 percent of their proceeds to Planned Parenthood and supplying the women of Dress for Success with fragrances. They are joined in their efforts by Frankie Shop and several other companies who are coming together tonight for a marketplace sale, hosted by Brianna Lance, Brie Welch, Anna Gray, and Gaelle Drevet, at the Oliver Cafe, where you can support the cause by shopping and grabbing a drink while Kristin Gallegos DJs. 
Advice of the Day:
"What you do makes a difference, and you have to decide what kind of difference you want to make." —Jane Goodall
GIF of the Day: