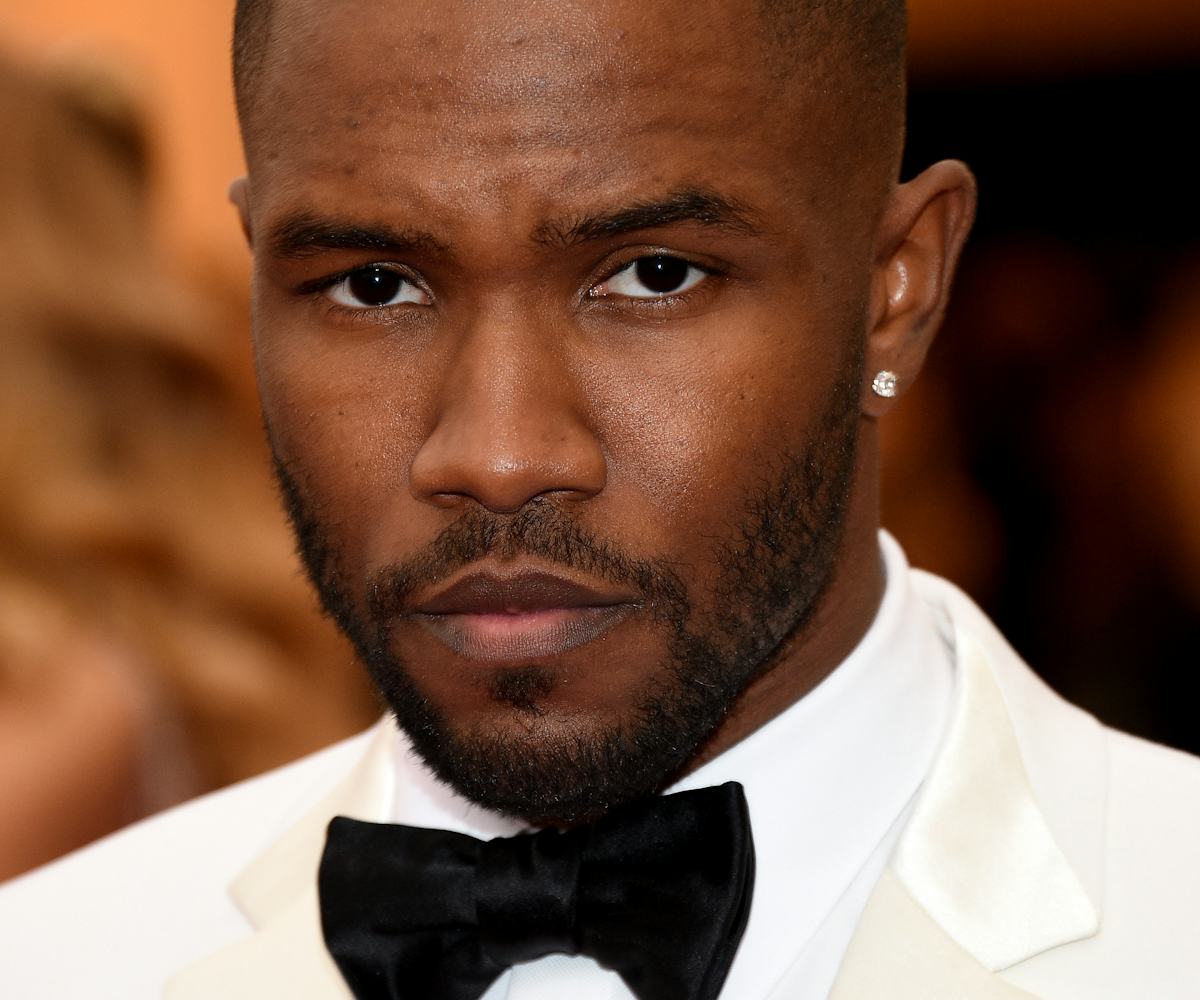 Photo by Larry Busacca/Getty Images
8@8: Your Morning Scoop
Frank Ocean has some words for the new POTUS
Today is...
National Pie Day!
News of the Day:
+ Frank Ocean will stand for none of this fake news about the inauguration. The Grammy Award-winning singer-songwriter recently posted a note on his Tumblr page about the real President Donald Trump. "The world can see America divided and the chaos in the streets," he wrote. "Barack we love you but it would've been equally presidential if you would've just walked on out while Donald got through that struggle speech trashing your career. The majority knows man, we know you did good. We see it. The majority sees Donald for who he is too. He ain't slick." Read the entire post here.
+ Aziz Ansari used his opening monologue as the host of Saturday Night Live to touch on issues like islamophobia and white supremacy. The comedian called Trump "the Chris Brown of politics" and compared the president's "Make America Great Again" slogan to "These Hoes Ain't Loyal." We're crying for so many reasons.
+ Ivanka Trump's brother-in-law Josh Kushner was spotted "observing" the Women's March on Washington. This should come as no surprise considering the fact that he has been in a longtime relationship with model Karlie Kloss, and they were both Hillary Clinton supporters. (We're still not entirely sure where Taylor Swift stands on the political spectrum, though...)
+ Target is now carrying an assortment of Korean beauty products curated by Peach & Lily founder Alicia Yoon. Brands like Caolion, Aprilskin, Ariul, Lagom, MIZON, and Twenty Four Seven will be available in stores and online. Our favorite retail outlet just got significantly better!
+
Deal of the Day:
has launched the first T-shirt from its Love Earth series. For every shirt sold from the collection, Basic Terrain donates $5 to
. Make a statement and save the planet at the same time! 
Advice of the Day:
"This is an inauguration of the resistance to come, and let us say that the next 1,460 days will constitute a rising high of resistance to this last gasp of a dying white male supremacy." —Angela Davis
GIF of the Day: