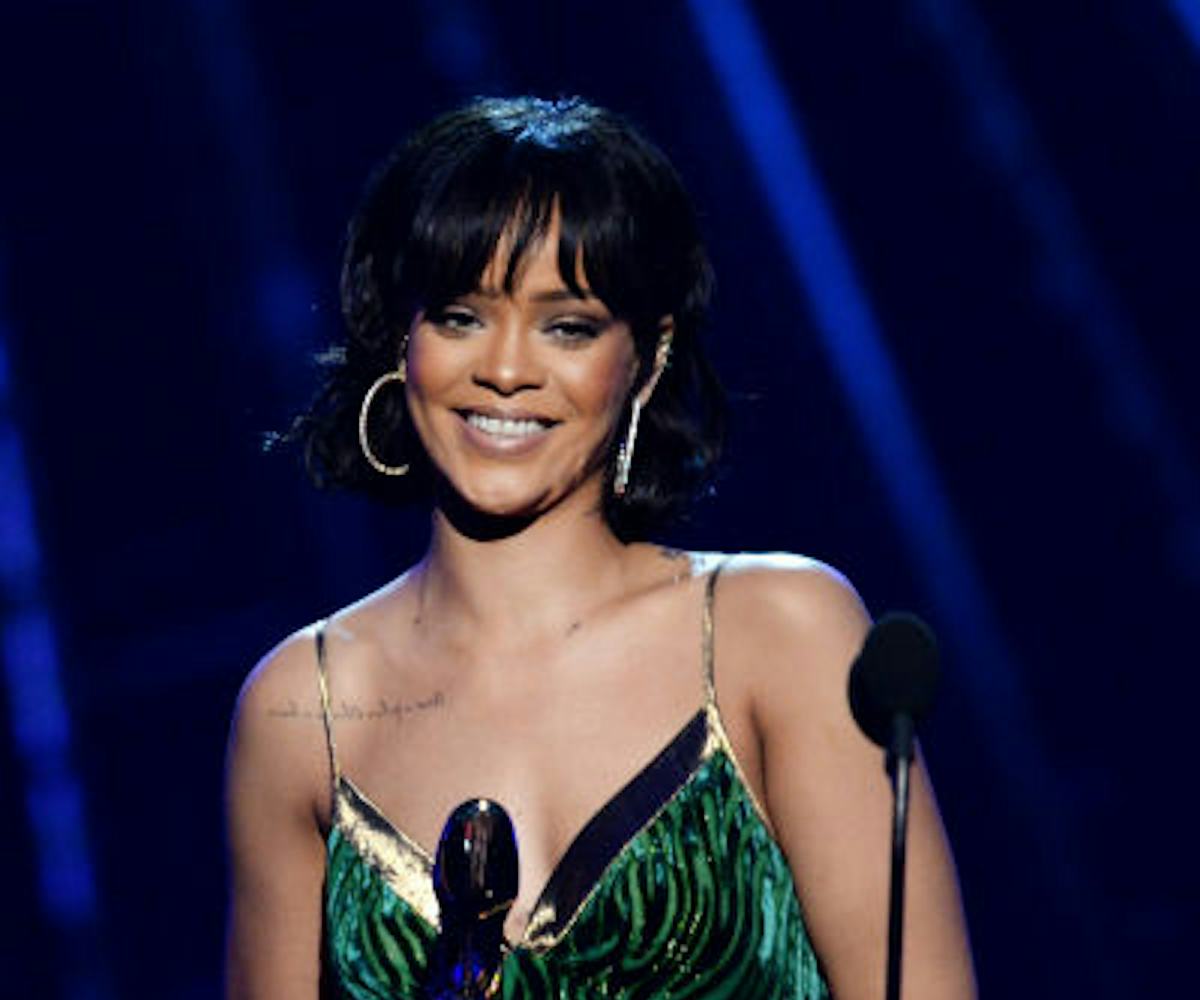 Photo by Kevin Winter/Getty Images
8@8: Your Morning Scoop
Soon you can smell like Rihanna…
Today is...
National Fudge Day!
News of the Day:
+ Rihanna is adding another fragrance to her household name. According to a press release, her latest scent Crush features elements of "bergamot, juicy mandarin, and vivacious pink peppercorn." Just like with her other fragrances, under the "RiRi" fragrance collection, Rihanna designed the bottle for the upcoming scent. Crush will debut in stores and online sometime in August.
+ Gigi Hadid is the face of Stuart Weitzman's Fall 2016 campaign. The whole concept for the shoot was inspired by her actual workout routine and highlights power, agility, gracefulness, and energy. 
+ NASA has confirmed that a new exoplanet named Kepler-1647b is the largest planet to orbit two suns. Kepler-1647b is similar to Earth in age, as they are both estimated to be 4.4 billion years of age (#twinning). 
+ Vince Staples gave back to young teens from his hometown in an incredible way. The California-bred rapper donated money to the YMCA Youth Insitute, a program dedicated to helping children in filmmaking, music production, graphic design, 3-D printing, and product design. 
+ Drake, Grimes, The Weeknd, Justin Bieber, Carly Rae Jepsen, and many more are up for the Polaris Prize, which goes to the Canadian who made the best album of the year. 
Deal of the Day:
Get your hands on MONOGRAM, the coolest new T-shirt brand on the web.
Advice of the Day:
"For me, it's tougher to be vulnerable than to be tough."—Rihanna
GIF of the Day: