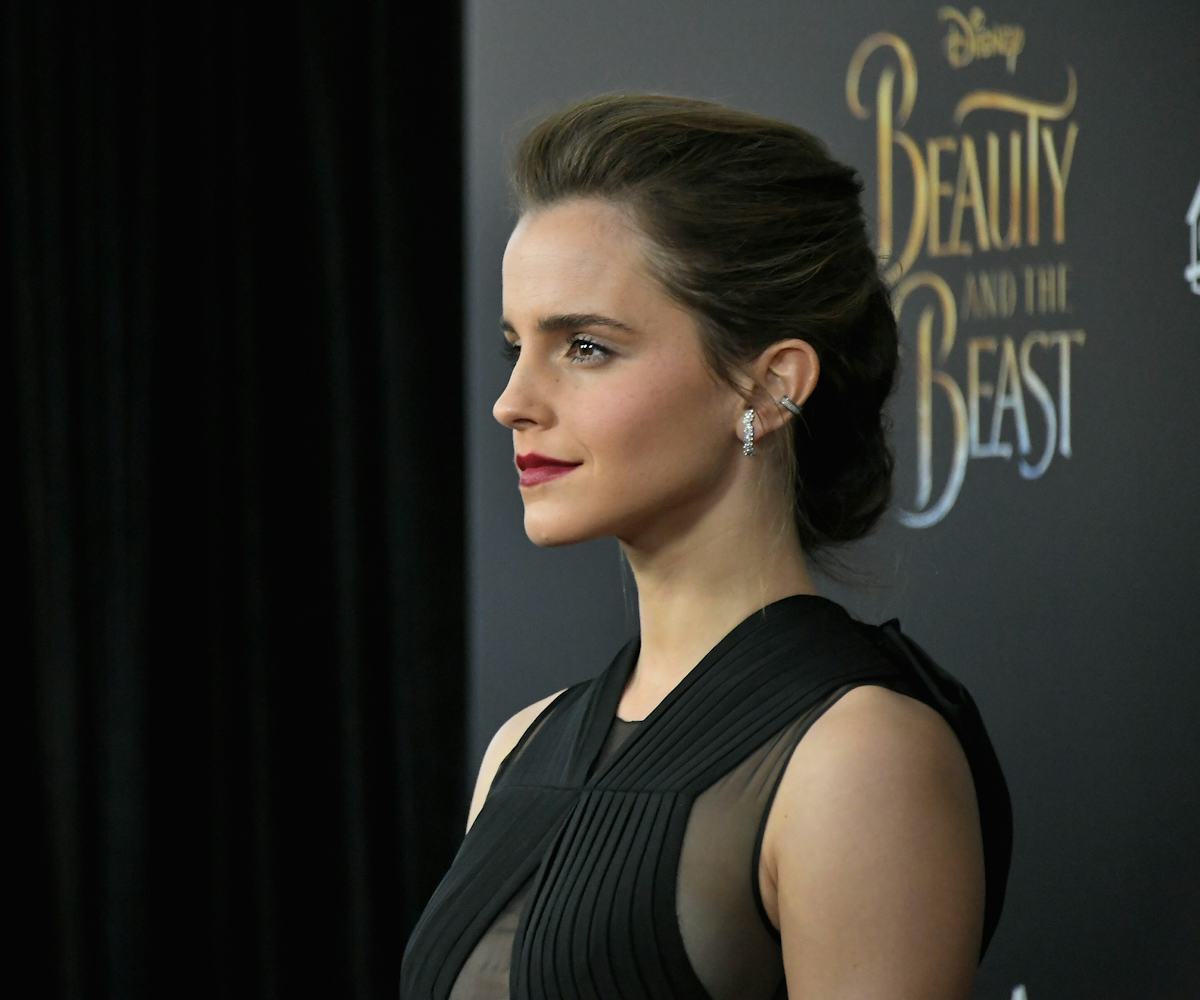 Photo by Mike Coppola/Getty Images
8@8: Your Morning Scoop
Emma Watson is hiding copies of 'The Handmaid's Tale' all over Paris
Today is...
National Onion Rings Day!
News of the Day:
+ Emma Watson is no stranger to hiding books in strange places. But this time, the actress went to Paris to hide 100 (yes, 100) copies of Margaret Atwood's The Handmaid's Tale. The books are covered in stickers from Watson's feminist book club Our Shared Shelf and green ribbon from The Book Fairies, an organization that hides books for people to discover all over the world. 
+ If you were holding on to hope that One Direction might get back together one day, it might be time to put it to rest. In an interview with ET Canada, Niall Horan said that a reunion with the boys right now would be "a bit weird," but added, "Can't rule anything out really, can you?" Be still, our Directioner hearts. You can watch the interview in full, below.
+ Online retail giant ASOS recently partnered with MTV to launch the '80s collection of your dreams. The collection, which will release tomorrow, features a plethora of animal prints, graffiti, neon, and old-school graphics archived from MTV. The prices range from $8 to $95, so if you've been waiting to snag a cool fanny pack, now's your chance. Take a sneak peek of the collection, below. 
+ Everyone can admit that while we all were obsessed with Owl City's 2009 hit, "Fireflies," we had no clue what the song was actually about. And yesterday, after one Twitter user asked Adam Young to reveal the meaning, he responded with a lengthy explanation, confusing us further by incorporating scientific facts of fireflies in the thread. You can check out the long response, below. 
+ Fans of Demi Lovato and Selena Gomez's friendship are currently having an incredible moment. Lovato recently posted a photo of both of them on Instagram, using the lyrics to Gomez's "Kill 'Em With Kindness" as the caption. #Delena fans immediately stormed the post, excited that the two have kept in touch after all these years. Check out the photo, below.
Deal of the Day:
Our new favorite British knitwear brand Hades launched its newest collection, "Inner Privacy," which explores the inner self. All pieces are made of pure merino wool from Scotland, aka the perfect fabric for both summer and winter. The coolest part? Each item comes with a collection of short stories and essays inspired by the theme. 
Advice of the Day:
"Sometimes in life you don't always feel like a winner, but that doesn't mean you're not a winner." —Lady Gaga
GIF of the Day: