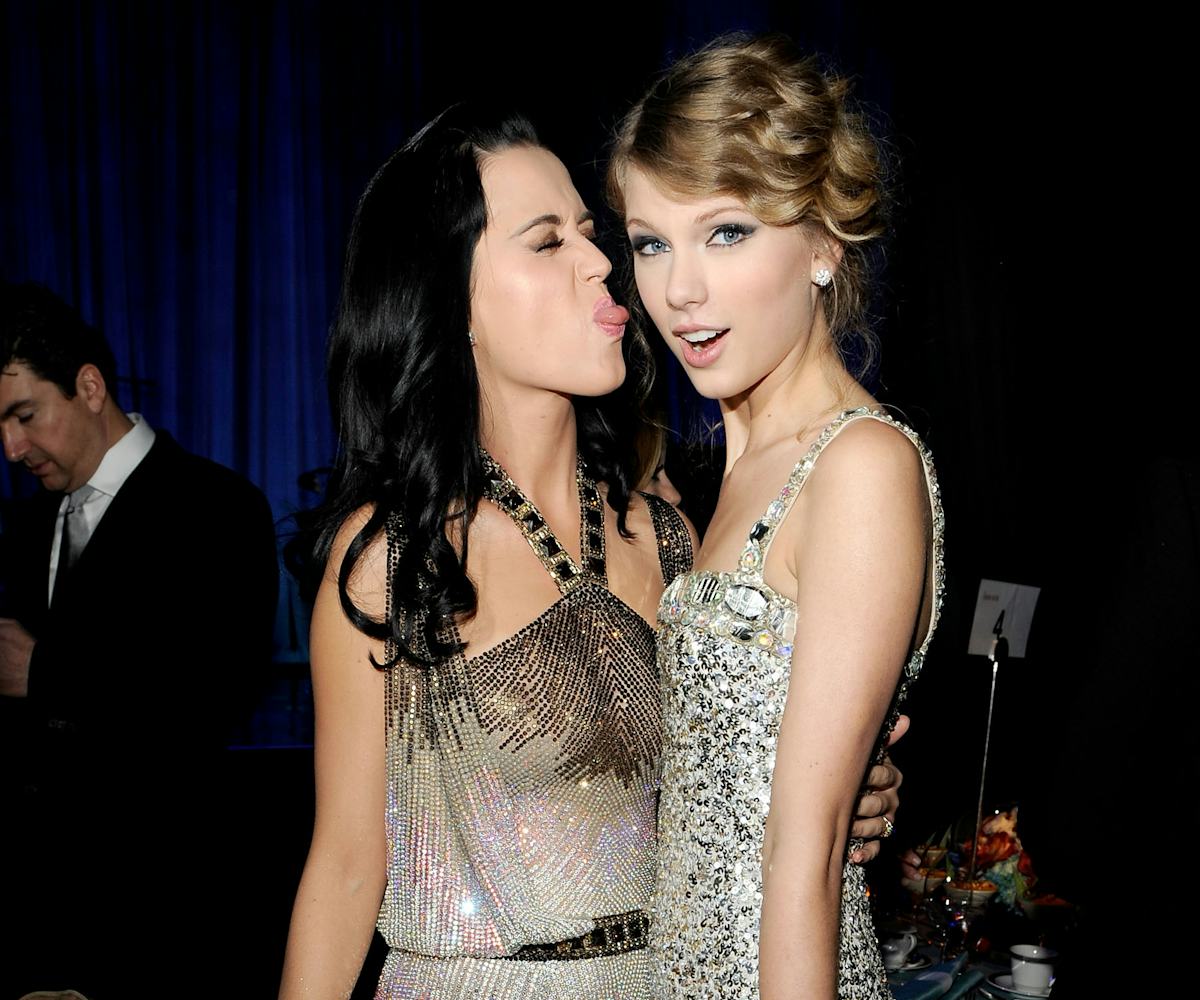 Larry Busacca/Getty Images
8@8: Your Morning Scoop
Katy Perry has more to say about her feud with Taylor Swift
Today is...
National Donald Duck Day!
News of the Day:
+ The Katy Perry vs. Taylor Swift feud is still not over. Perry spoke out about Swift again, this time in an interview with NME, saying, "No one has asked me about my side of the story," claiming that Swift tried to "assassinate" her character. Yikes. 
+ Take a Lyft with pride. The driving service has partnered with the Human Rights Campaign for its Round Up & Donate program, which allows users to round up their fares to the nearest dollar for charity. Lyft will donate $100,000 in rides to LGBTQ organizations over the course of the next 12 months, giving you every reason to skip the train and take a Lyft instead.
+ The United Methodist Church just appointed the first openly non-binary person to become a deacon. After facing rejection for ordination in Texas, M Barclay, who identifies as neither male or female, moved to Chicago and joined the Reconciling Ministries Network. Barclay was finally commissioned last weekend.
+ A new art installation by Whitney Bell, titled "A Lifetime of Dick Pics," will be up tonight and Saturday at SOMArts Gallery and Cultural Center in San Francisco. The show is designed to show the invasiveness of sexual harassment while also raising money for feminist organizations. Last year's installation raised $4,000 for the Center for Reproductive Rights, and part of this year's proceeds will go to #HappyPeriod.
+ Soko Glam, a go-to online source for amazing Korean skin care and beauty products, is finally coming to NYC. The Soko Glam Mini Shop opens tomorrow at Bloomingdale's in SoHo. Expect to see a variety of products from the best K-beauty brands, along with personalized skin consultations, events and classes, and how-to video content. 
Deal of the Day:
Kith Women's Spring 2017 collection's final installment has arrived. The focus of the capsule is two pieces, the London and Zoey Lace tops (lace as in shoelaces), which are cropped and oversized styles, respectively. You can shop the drop here.
Advice of the Day:
"Say yes, and you'll figure it out later" —Tina Fey
GIF of the Day: