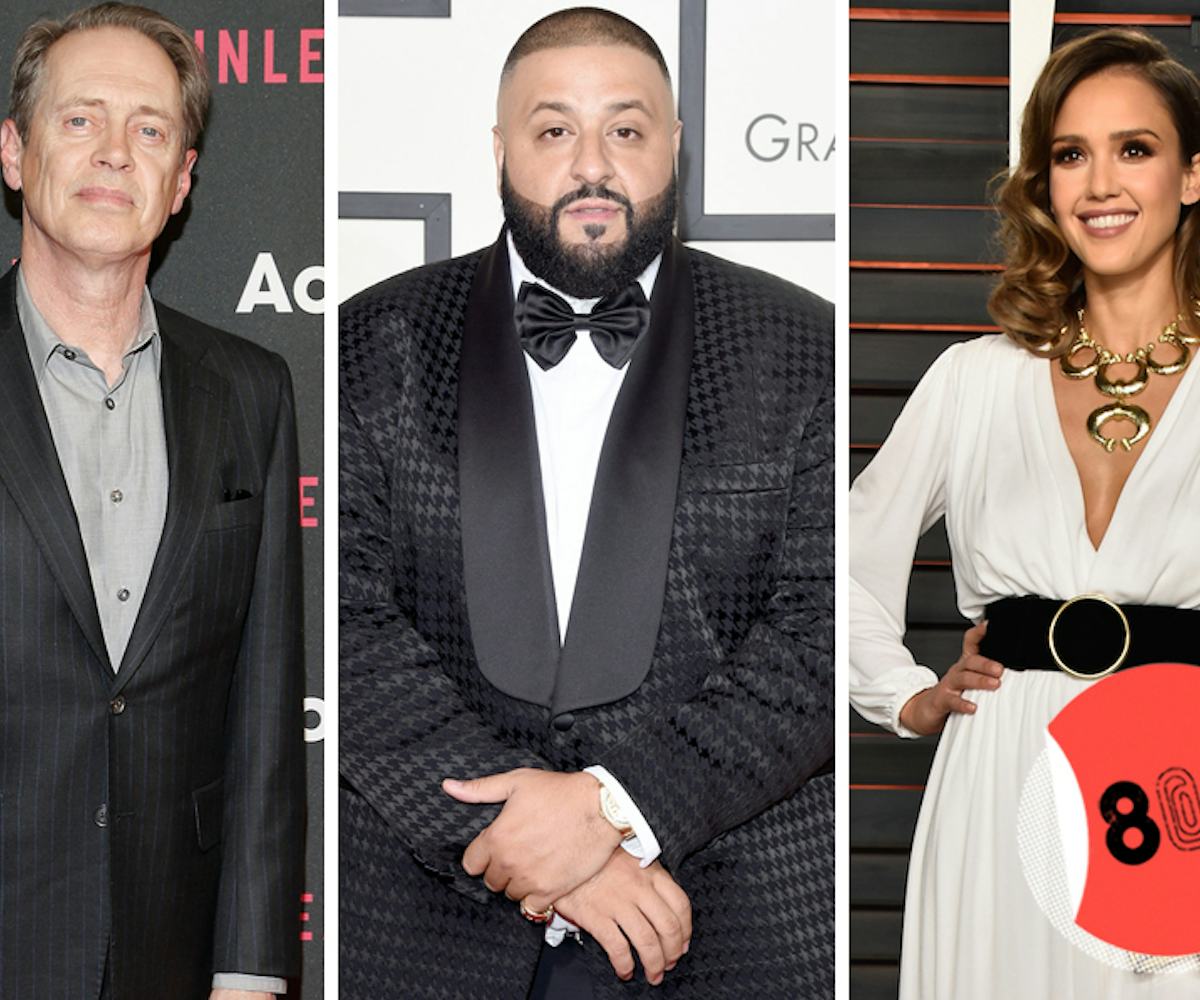 Photos by Brian Ach, Jason Merritt and Pascal Le Segretain/Getty images
8@8: Your Morning Scoop
you'll never guess the judges at this year's tribeca film festival
Today is...
National Pig Day!
News of the Day:
+  And the award for the weirdest panel of jurors goes to... DJ Khaled, Steve Buscemi, and Jessica Alba. The three stars, in addition to Steve Aoki, Shay Mitchell, and David Gordon Greene, are set to judge the Tribeca Film Festival Snapchat competition in April. We're betting this will be the only time their names are ever featured together in a sentence. 
+ Leave it to big-time celebs to reel in national attention in times of need. Ryan Coogler's Blackout for Human Rights raised $100,000 for the Flint water crisis last night with the help of performances by Ava DuVernay, Stevie Wonder, and Janelle Monáe. It looks like we're one big step closer to #JusticeForFlint.
+ Goop, anyone? Gwyneth Paltrow's new skin-care line has arrived and it's called Goop by Juice Beauty. For a minimum of $90 (oof), you too can have the actress' luxurious and self-described "goop glow."
+ Nancy Drew is back and ready for some prime time sleuthing. CBS has just announced the new face of the reboot, Sarah Shahi, who will play the world's most beloved female detective in the network's 21st century dramatic pilot. This time, Nancy is a 30-year-old member of the NYPD. 
+ NYLON beauty queen and Chet Faker muse Kilo Kish's new album is now streaming on Spotify. Watch the first music video from the project for "Existential Crisis Hour."
Deal of the Day:
Pamela Love is rolling out a Dear Daisy collection, a gorgeously classic jewelry line inspired by women in the arts and modeled by Daisy Lowe. Browse the full collection here.
Advice of the Day:
"My magic is that I have a vagina and a brain, and I use both of them to my advantage."  —Elise Peterson 
GIF of the Day: