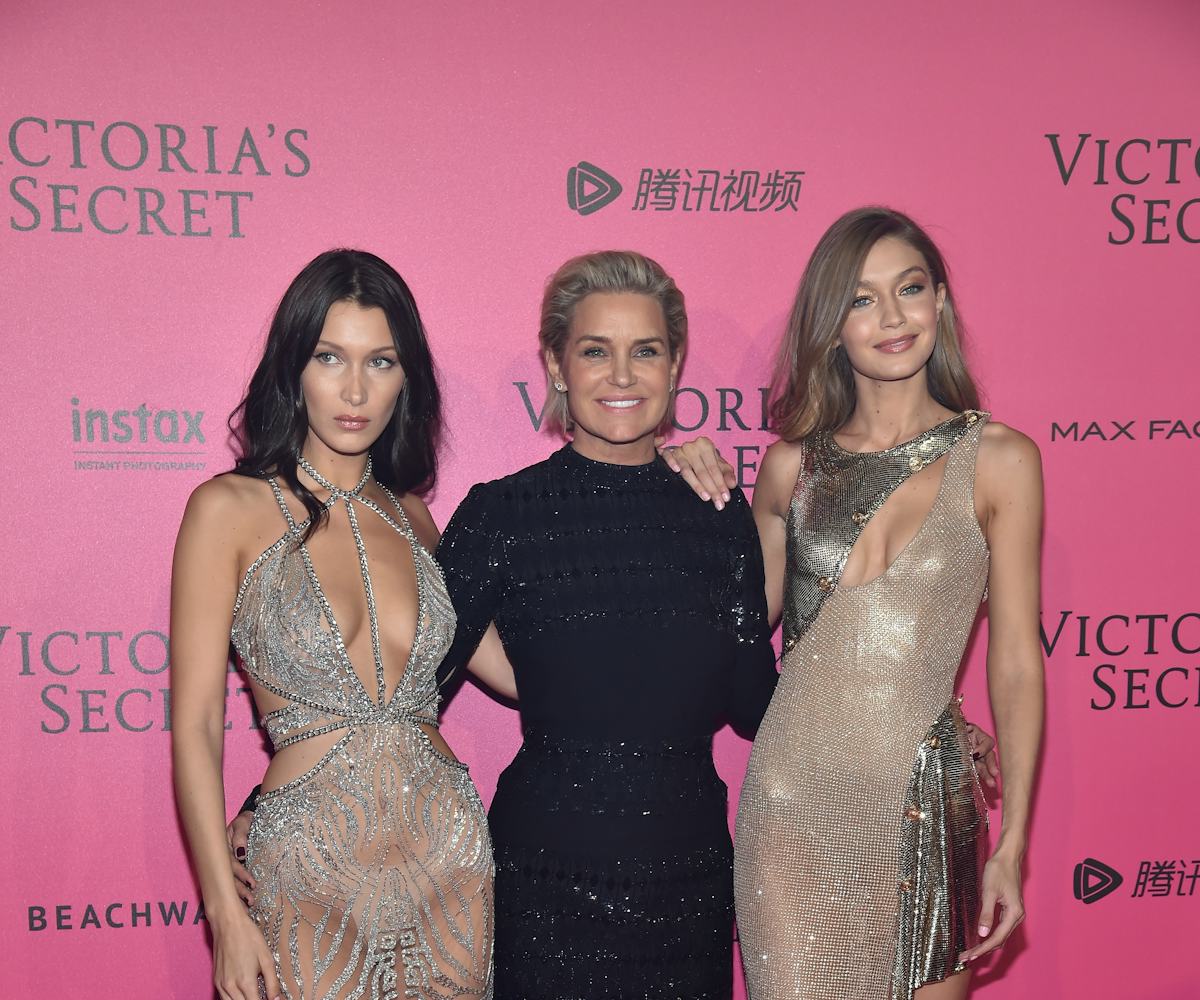 Photo by Pascal Le Segretain/Getty Images
8@8: Your Morning Scoop
Gigi and Bella Hadid's mom is getting her own show
Today is...
National Puppy Day!
News of the Day:
+ Yolanda Hadid, mother of supermodels Gigi and Bella, is looking to nurture more developing careers with a new model search show. The Lifetime reality series Model Moms will give Yolanda a new platform to show off her fierce momager and coaching skills that we first saw on Real Housewives of Beverly Hills. No word on a premiere date just yet, but stay tuned.
+ Michaela Coel, the breakout star of Netflix series Chewing Gum, has a new gig lined up. Coel will star in the new movie adaption of the musical Been So Long, playing a single mother named Simone whose life changes when she meets a charming stranger on a night out. Sounds mysterious.
+ Harry Potter fans and niche dessert lovers, rejoice: Butterbeer ice cream is now here permanently, announced as a part of Yuengling's newest flavors. Buttercream and butterscotch ice creams are combined with a butterscotch swirl to create a magical experience that will make both Rowling and die-hard fans proud. The ice cream will retail for under $4 a pint and will be available at select grocery stores. Yum!
+ The 2017 Red Bull Music Academy Festival lineup has been announced, and it is so, so good. Must-see events sold out quickly, including Solange's performance at the Guggenheim and Gucci Mane's piano bar show with Zaytoven, so head over to their site to cop the remaining tickets before they inevitably sell out completely.
+ Alison Lou has released an adorable new collection to support Planned Parenthood. The "Girl Power" line includes a necklace, hoop earrings, and studs, all sporting the Venus symbol traditionally used to represent femininity. "Women are the future and the rights of women, in 2017, should no longer be a question," says founder Alison Chemla. "I stand by Planned Parenthood as they stand to lose federal funding. I think it's more important than ever to help them continue to do hard work for the health of women everywhere, and if the government won't support it, everyone else should." 
Deal of the Day:
PRIVATE PARTY and ban.do have teamed up for a hot new swim line. The collab is exclusive to ban.do's site and features five new high-cut swimsuits for $99 with cute slogans like "No Bad Days" and "Available For Weekends" emblazoned on the front in true PRIVATE PARTY style. 
Advice of the Day:
"It's not the absence of fear, it's overcoming it. Sometimes you've got to blast through and have faith." —Emma Watson
GIF of the Day: