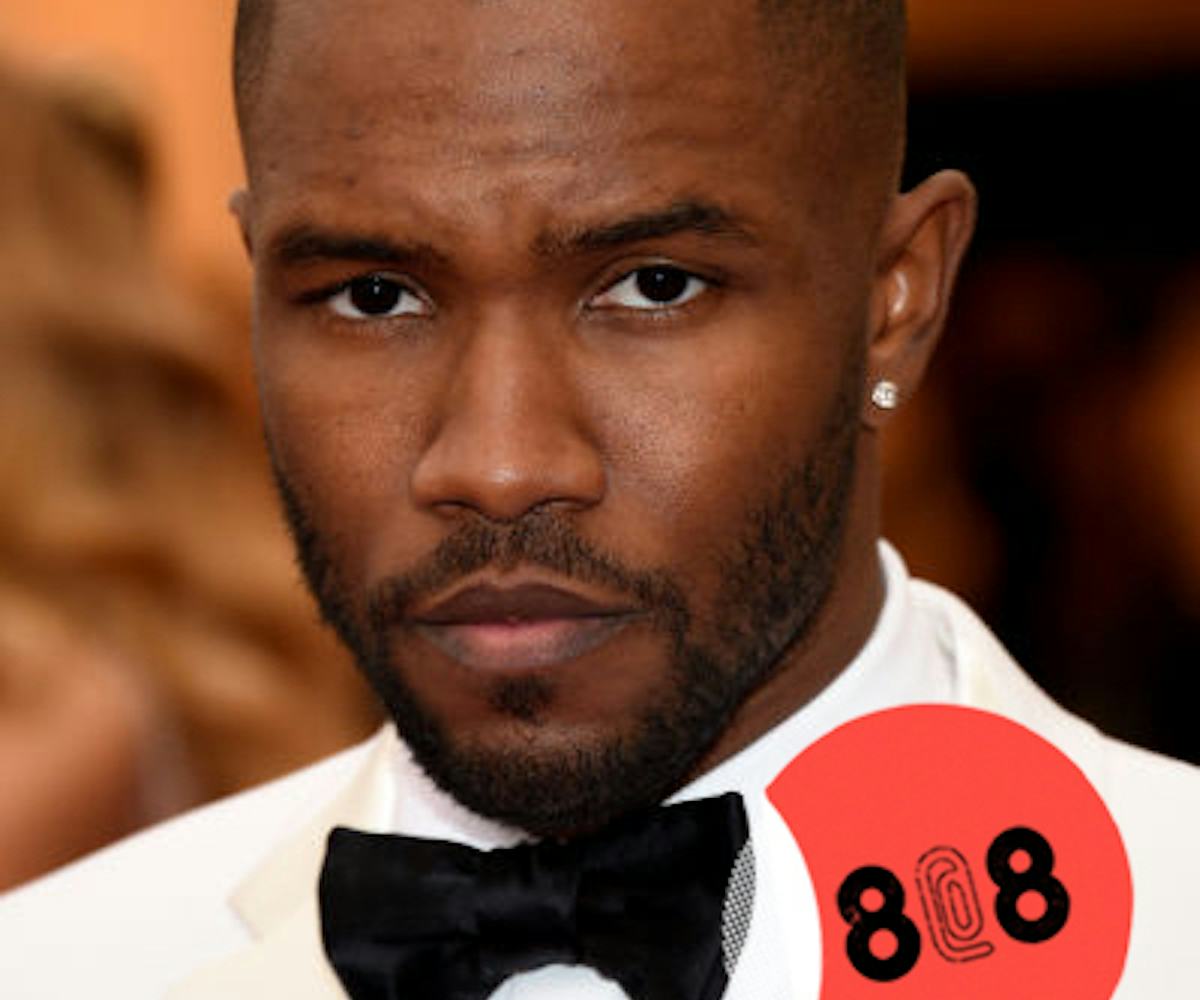 Photo by Larry Busacca/Getty Images
8@8: Your Morning Scoop
Is Frank Ocean's album coming soon?
Today is...
National Take a Walk in the Park Day! 
News of the Day:
+ While some might believe Frank Ocean's new album to be something that us mere mortals will never hear, good news has arrived. According to producer Malay, Ocean's follow-up to Channel Orange could be released soon. In his own words, in a brief discussion with Pitchfork, he said, "Well not tomorrow, but maybe [in] a month." Whenever he decides, our bodies will be ready.
+ Katy Perry and Orlando Bloom have taken their relationship to the Happiest Place on Earth—Disneyland (although the Nutella factory would come as a close second). Sources say that the couple, "seemed like they were married the way they were acting with each other" and they acted "like little kids." Katy and Orly's chemistry surely added to the sparks of the fireworks that night. 
+ EDM fanatics will need to make the most of Avicii's live performances while they last—the popular electronic artist has just announced that he is retiring from touring. The musician broke the news on his Facebook, explaining his decision and thanking his fans for all of their support along the way. The final tour dates for Avicii are listed here.
+ One should never underestimate the power of fans. Kesha's loyal supporters took major action to support the pop star in lieu of her Dr. Luke trials. UltraViolet, a women's advocacy group, purchased an ad space on Pandora encouraging Sony to drop Dr. Luke. The advertisement reads: "Sony can free Kesha and take a stand against rape culture. Tell Sony to drop Dr. Luke." 
+ Stream Frankie Cosmos' debut album Next Thing due out on April 1 via Bayonet Records.
Deal of the Day:
Apparel brand MCM debuted an art installation, in conjunction with the launch of their limited-edition capsule collection MCM x Tobias Rehberger. Model Hailey Baldwin and blogger Bryanboy were seen at the event, sporting their favorite style, the MCM x Tobias Rehberger pouch. These eccentric, zigzag patterned products are now available for purchase here.
Advice of the Day:
"You have to sort through shit to find the good stuff." —Lady Gaga
GIF of the Day: