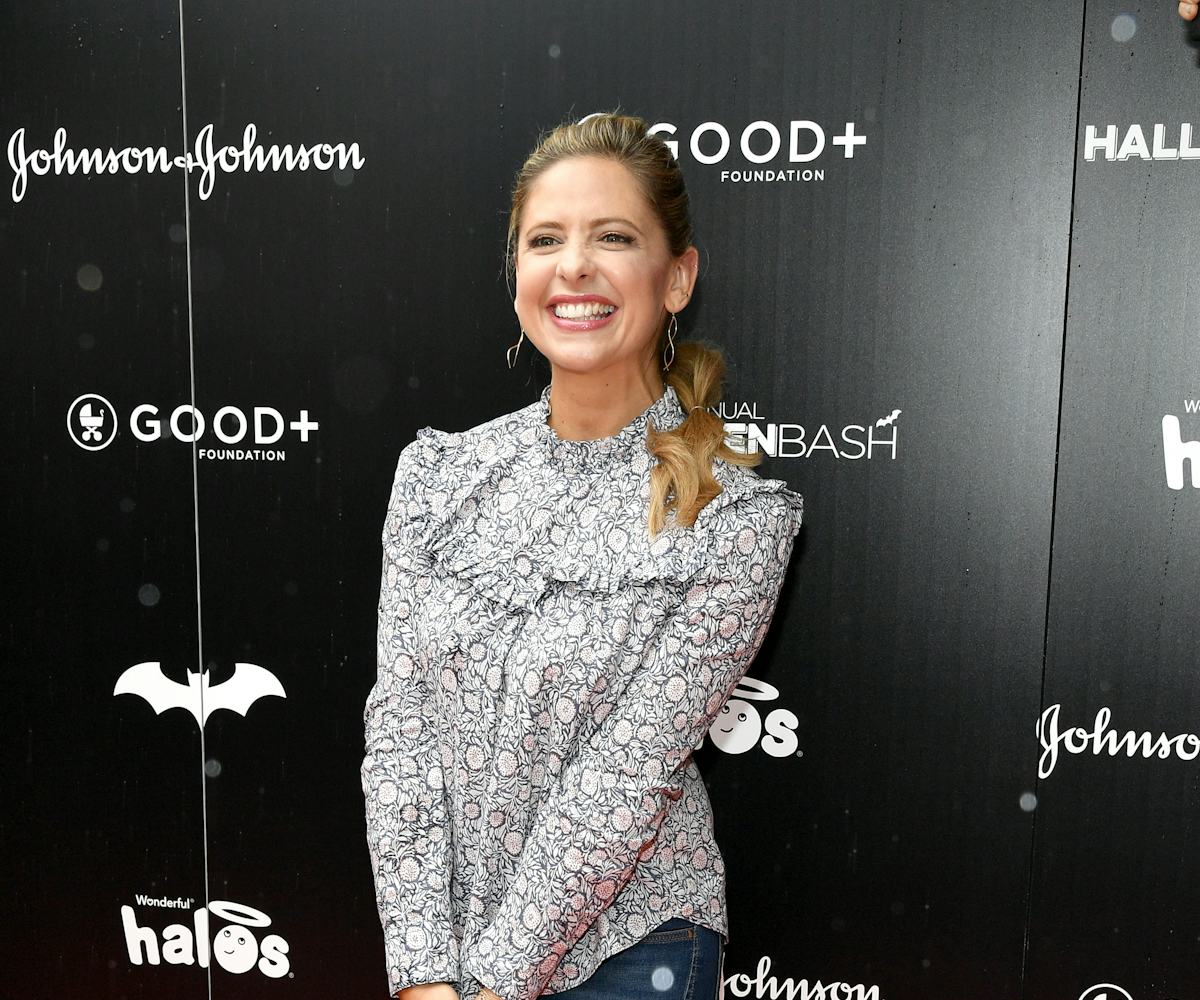 Photo by Mike Windle/Getty Images
8@8: Your Morning Scoop
The cast of 'Buffy' had an epic reunion
Today is...
National Take a Walk in the Park Day!
News of the Day:
+ The cast of Buffy the Vampire Slayer reunited on the cover of Entertainment Weekly for the iconic show's 20th anniversary. There was plenty of time to catch up on the past two decades and reminisce about Sunnydale High—we're secretly hoping all this time on memory lane will lead to Sarah Michelle Gellar stepping back into her leading role for a reboot (pretty please). 
+ Irish rapper Rejjie Snow released another single titled "Flexin." This tight track is his follow-up to "Crooked Cops," an unapologetic response to police brutality in the U.S. Both songs will be featured on his forthcoming debut album Dear Annie.  
+ Donald Trump and his minions have dragged American citizens even further down a dark path. The White House is now looking to snatch $18 billion from the few good things we have left, such as medical research and community development. As if this wasn't scary enough, the GOP reversed a major privacy rule which will now allow internet service providers to sell customer data. Meaning, now marketers will know just how often you binge-watch Gilmore Girls and lurk your ex's new girlfriend's Facebook account. 
+ Conner Youngblood and Nylo teamed up for a gorgeous new song. "Everyday" brings together some last-minute instruments Youngblood gathered at a Guitar Center, with gentle vocals to create a pretty, expansive soundscape. Stream it in full, below.
+ Shia LaBeouf, Nastja Rönkkö, and Luke Turner will be #ALONETOGETHER  for their newest performance art piece. The three will be isolated separately in bare-bones cabins in Finland, remaining constantly connected with the world via a webcam streaming to the museum, but no other technology whatsoever. 
Deal of the Day: 
You can officially get in on the bucket hat trend while also supporting a good cause. Johnny Gaffney has restocked all three colors for his "Unconditional Love" hats, which were created to raise money for the Lupus Research Alliance and spread awareness about the disease. Cop the hat right here.  
Advice of the Day:
"Just do your best. I find that if I set that goal for myself and no one else, I feel good." - Cobie Smulders
GIF of the Day: