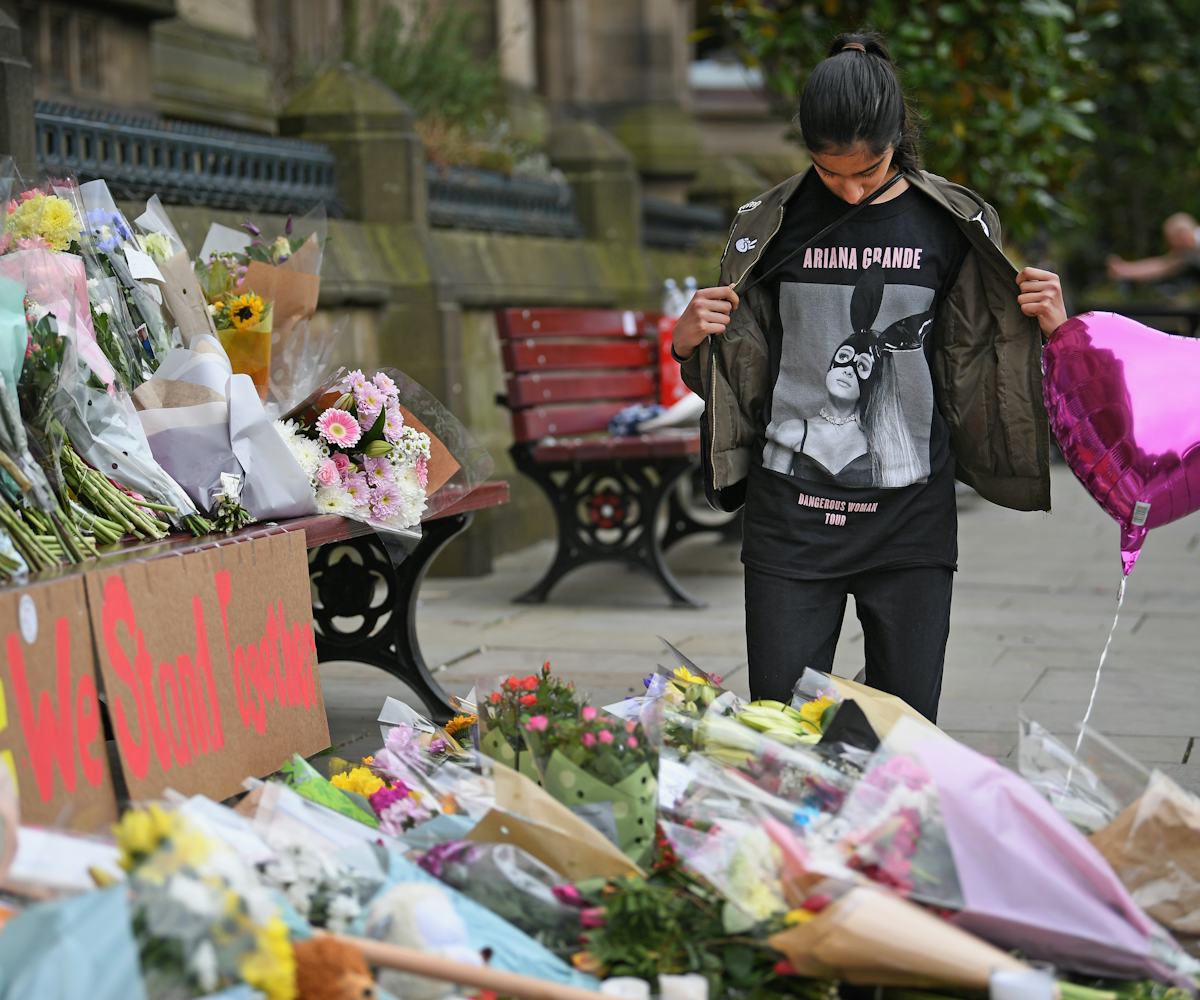 Jeff J. Mitchell/Getty Images
8@8: Your Morning Scoop
Ariana Grande cancels tour dates following the Manchester attack
Today is...
National Wine Day!
News of the Day:
+ Ariana Grande has officially canceled all upcoming tour dates through June 5, following the terrorist attack on Manchester arena on May 22. The singer's team told Entertainment Weekly, "Our way of life has once again been threatened but we will overcome this together." Since the attack, celebrities, fans, Twitter users, and Grande herself, have come together in support of the victims and their families. 
+ Taking Back Sunday will hit the road next January to host and perform at the Island Adventure Fun Time Jamboree, an action-packed concert series in Runaway Bay, Jamaica. The series will take place at the Jewel Paradise Cover Resort from January 4 to 8. In addition to watching four performances by Taking Back Sunday, guests will have full access to the all-inclusive resort, meet and greets, and a karaoke night with the band. Frank Iero and the Patience will also be joining the group for all four nights to host the performances. There will even be a Q&A with Frank himself, so get your money and your questions ready. 
+ Spider-Man is getting a serious tech upgrade this summer, and people aren't too thrilled about it. The latest trailer of Spider-Man: Homecoming showcases some of the fancy features in Spidey's new suit, including web shooters and a parachute that lights up. Fans took to Twitter to express their opinions of the new additions, claiming that the new film is more like an Iron Man movie, as opposed to a Spider-Man sequel.
+ You may want to start counting your savings because more artists have been added to the Breakaway Music Festival lineup. The three-day festival will now also feature Diplo, Travis Scott, Zedd, Lil Yachty, Cashmere Cat, Playboi Carti, Goldlink, and many more. The festival takes place on August 25 to 26, September 1 to 2, and October 14 in Grand Rapids, Michigan; Columbus, Ohio; and Charlotte, North Carolina, respectively. 
+ There are two types of people after a breakup: those who eat like the world is ending, and those who barely have an appetite. Science has recently discovered that not only are both of these behavioral types completely normal, they're expected. Research shows that your body's chemical reactions are to blame for those crazy, post-breakup cravings (or lack thereof). So, next time you're faced with heartbreak, just remember, mind over matter.
Deal of the Day:
Still on the hunt for holiday plans? Reformation's got you covered. The sustainable clothing store is opening a pop-up store in East Hampton, New York, on Memorial Day. Happy holidays, indeed. 
Advice of the Day:
"You're always going to make people talk. You might as well make them talk for like, two weeks, rather than two seconds." —Miley Cyrus
GIF of the Day: