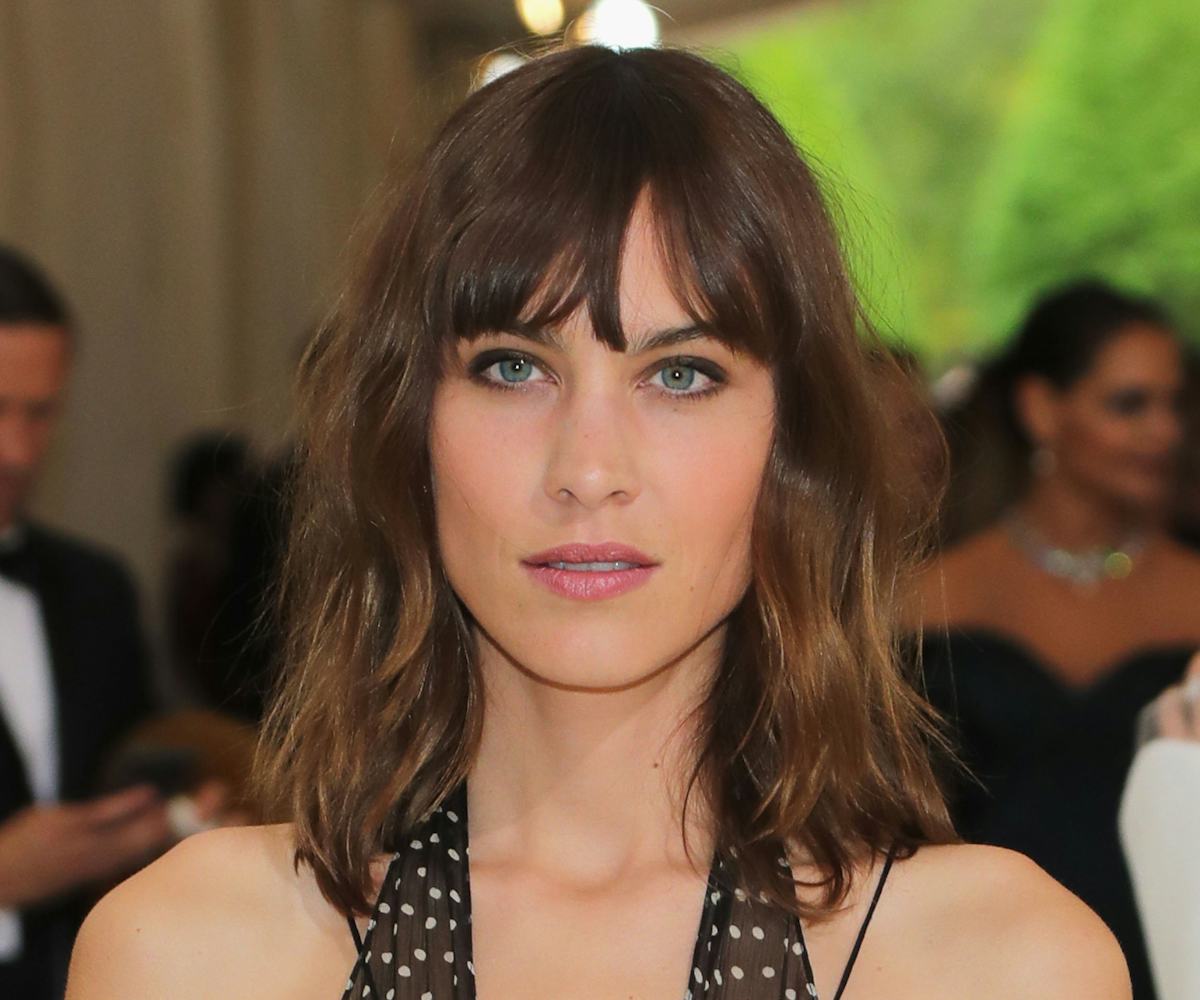 Neilson Barnard / Getty Images
8@8: Your Morning Scoop
Alexa Chung's latest fashion collection is here
Today is...
National Meditation Day!
News of the Day:
+ Alexa Chung announced plans to create a namesake ready-to-wear line back in 2016. Yesterday, her latest collection for ALEXACHUNG launched, and it includes everything from eyewear to denim and shoes. You can shop the collection here. 
+ Gucci's Cruise 2018 collection looks eerily familiar to some. The brand is in hot water after Twitter users called it out for appropriating a look from Harlem, New York, artist Dapper Dan's 1988 collection. The piece in question featured Dan's signature screen printed design over leather and oversized puffer sleeves. Despite the pieces having nearly identical looks, Gucci has yet to release a statement in response.
+ Fifteen-year-old Bresha Meadows has officially exceeded her GoFundMe goal of $150,000, with the possible help of Fifth Harmony's Lauren Jauregui. Meadows was accused of shooting and killing her abusive father last summer. She recently accepted a plea deal that allows her six months in a mental health facility and two years of probation in lieu of jail time, on the condition that her family pays for the treatment. Although Jauregui has remained silent, Twitter users strongly speculate that the $3,000 donation, which allowed the Meadows family to exceed their goal, was indeed made by the singer. 
+ Buckle up, makeup fans, because Kat Von D just teased a brand-new palette. It's no secret that the artist's cult classic lipstick shade, "Lolita," is turning into a cheek and eye blush early next month. But when asked on Instagram if there was a possibility for a full palette, Von D replied, "Just you wait!" In the meantime, keep your eyes peeled for the launch of the cheek and eye blush, coming to Sephora on June 6. 
+ David Lynch is bringing back the Festival of Disruption for a second year, on October 14 and 15 at the Theatre at Ace Hotel in downtown Los Angeles. Headliners include Bon Iver, The Kills, Moby, Shepard Fairey, Brian Eno's Reflection, and more. Proceeds for from festival will benefit the David Lynch Foundation, a charity focused on disrupting the toxic patterns in our society, from domestic violence to PTSD. Tickets go on sale June 2, here. 
Deal of the Day:
ASOS just partnered with GLAAD to create the "individuals. united" T-shirt. The T-shirt not only looks great but is made out of 100 percent Better Cotton Initiative cotton. Moreover, ASOS has also pledged a portion of the proceeds to go directly to GLAAD and its mission of ensuring that everyone can "live the life they love."  Looking good and doing a good thing? We're about it. You can get your T-shirt here. 
Advice of the Day:
"You've got to learn to leave the table when love's no longer being served." —Nina Simone
GIF of the Day: