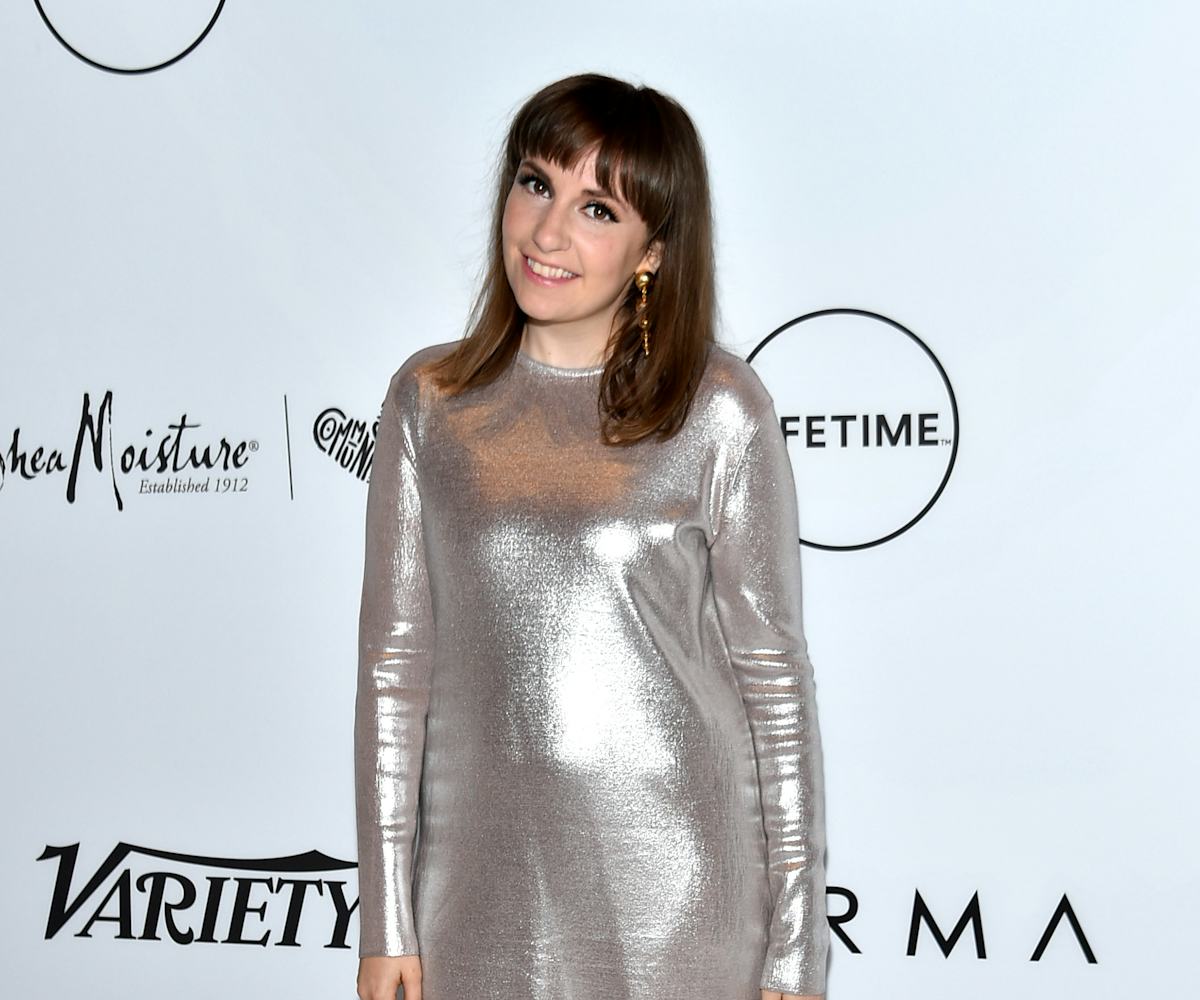 Photo by Mike Coppola/Getty Images
8@8: Your Morning Scoop
Lena Dunham is not here for your weight loss tips
Today Is...
National Moscato Day!
News of the Day:
+ After having a paparazzi shot of herself included in a roundup of celebrity slim downs, Lena Dunham came right back at the tabloids with a breakdown of her dieting tips. The "tips," though, were packed with sarcasm, from serious side effects of mental illness to learning how to use Lyft. If one thing's clear, it's that Dunham wants nothing to do with tacky weight loss articles (we feel you, Lena).
+  Cartoonist-turned-meme creator Matt Furie has killed off our beloved stoner frog after a failed attempt to reclaim its image from the alt-right last year (he was deemed a hate symbol in September of 2016). Furie said farewell to Pepe via a single page comic printed on Saturday. RIP lil' buddy. 
Matt Furie with a great single page send-off. #freecomicbookday #mattfurie https://t.co/lKGUL9lmyd pic.twitter.com/qhngOyoVPV
+ The FCC is following standard procedure and reviewing Stephen Colbert's now-iconic Trump/Putin joke. There's probably no actual reason to worry though. Will it get the whiners to pipe down for a bit? Probably not, but we can dream. 
+ Almost 30 websites for some of U.K.'s biggest music festivals have gone dark to bring attention to sexual assault awareness measures being taken for upcoming events. Festivals will now have a zero tolerance policy for assault and plan to "provide welfare services to any victim of sexual assault, ensure staff and volunteers are trained to deal with sexual violence cases, and take a victim-led approach to any sexual assault incidents." It's about time that summer fun and consent went hand in hand. 
+ Merriam-Webster is becoming the master of shade on Twitter, and their latest grammar victim was none other than the president of the free world. After he tweeted out the following: "Ask Sally Yates, under oath, if she knows how classified information got into the newspapers soon after she explained it to W.H. Counsel," the dictionary was quick to remind the man who's meant to represent the American people that there's a difference between "counsel" and "council." They followed it up with this snarky sign off. Moral of the tweet: spell check before hitting enter. 
Deal of the Day:
WTRMLN WTR's SoHo pop-up shop opens today. Get a taste of the Beyoncé-approved drink at 187 Spring Street any day of the week between 8am and 8pm and stay tuned for fun "flash fitness" events throughout the summer. 
Advice of the Day:
"If you're creating anything at all, it's really dangerous to care about what people think." —Kristen Wiig
GIF of the Day: