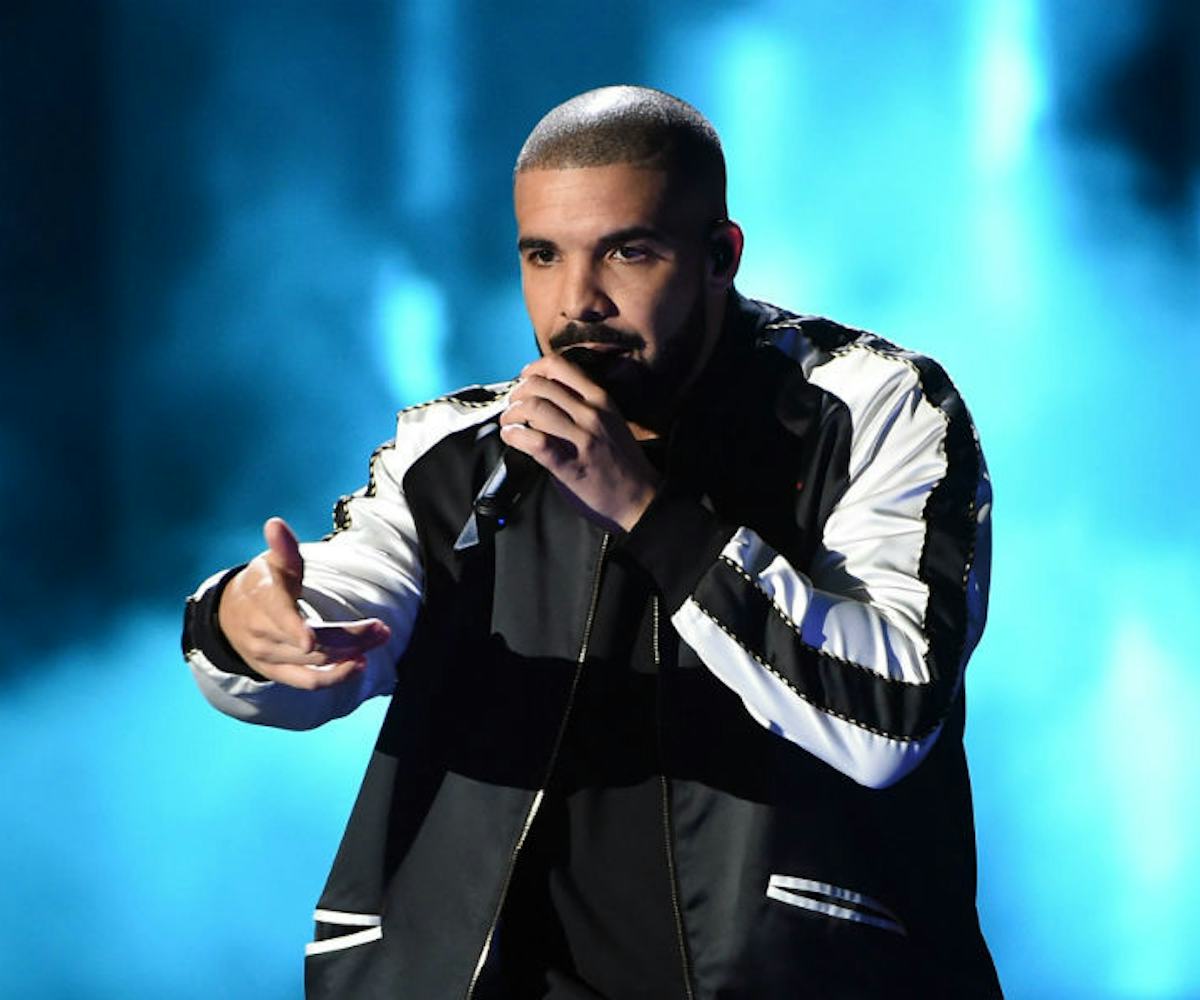 Photo by Kevin Winter/Getty Images.
8@8: Your Morning Scoop
Drake called out a fan for groping women at his show
Today is...
National Fast Food Day!
News of the Day:
+ We all know Drake doesn't mess with men who disrespect women, but he's really stepped up this week. While performing at a nightclub in Sydney, he noticed a fan in the audience who was groping women around him—and he was not having it. Champagne Papi called him out from the stage not once, but twice, telling the man he would "come out there and f*** [him] up." It's refreshing to see a male star who calls things as he sees them, instead of just being a bystander to sexual harassment. 
+ Lady Gaga and former VP Joe Biden are doing more for sexual assault survivors than the current administration. In response to the continuing sexual harassment allegations brought against men in pretty much every institution in America, they have joined forces to open long-term trauma centers to help men and women who are survivors of sexual assault. The two have previously worked together to increase sexual assault awareness on college campuses with the This Is Us campaign, and have both been strong voices for social justice independently. Can they be our new executive branch?
+ Björk has delivered on what she described as her "Tinder album" with her latest single, "Blissing Me."  The song describes a fling between two music lovers who can't stop texting each other or "sending each other MP3s." The accompanying video seems to have been shot in only one take and shows the icon wearing black contact lenses adorned with gold and miming out the entire song. The result is, in fact, blissful (or, as blissful as a Björk creation can be), as the title promises. Honestly, we wouldn't expect anything less from the musician who has been known to flex with her music videos. Check it out, below.
+ Two decades later, Titanic is coming back to the big screen. To celebrate the movie's anniversary, AMC theaters will debut a "beautifully formatted" version in Dolby Cinema and Dolby 3D. Ticket buyers will also receive a digital copy to rewatch at home. You can only see the film for one week though, starting December 1, so take advantage of this "unsinkable offer" and get your tickets here. 
+ Like to put your own personal touch on your clothes? Lucky for you, Opening Ceremony is bringing an embroidery bar pop-up to Manhattan this weekend. Pieces from the OC-exclusive Torch collection will be available to shop, with an in-house embroidery team to personalize your new digs. The pop-up will only be open until Saturday, so be sure to swing by Moxy Times Square to get your fix before it's too late. 
Deal of the Day:
Deck the halls, Reformation has launched its first holiday gift shop—and it is, unsurprisingly, the best gift shop we've ever seen. The brand has always been ahead of the curve when it comes to sustainability in the fashion industry, and its holiday offerings are no different. The offerings include everything from beauty products to Instagram-worthy baby clothes and an exclusive S'Well bottle—perfect gifts for your best friends or even just acquaintances. You can shop the collection online and in stores.
Advice of the Day:
"Don't you ever let a soul in the world tell you that you can't be exactly who you are." —Lady Gaga
GIF of the Day: