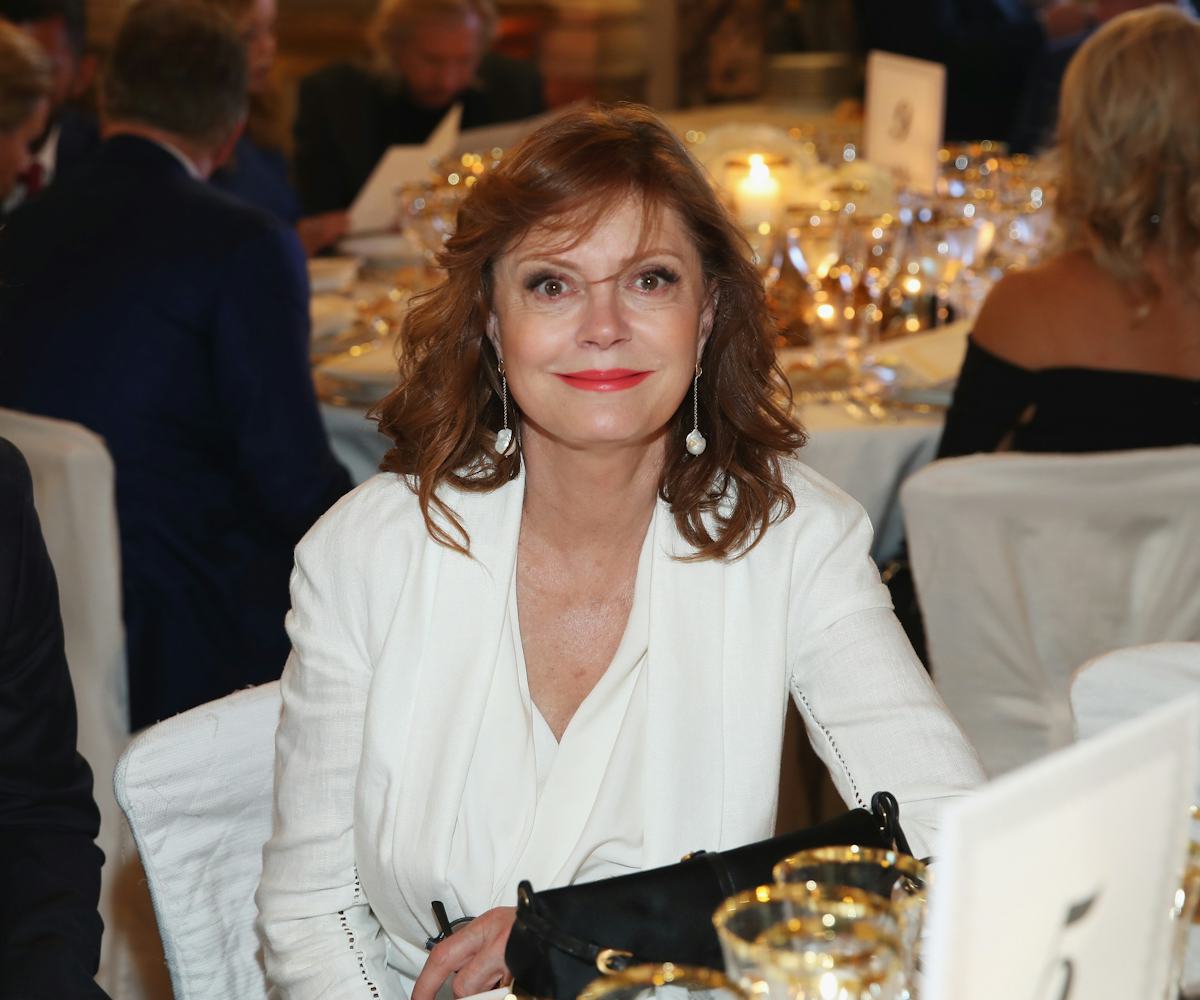 Photo by Jonathan Leibson via Getty Images
8@8: Your Morning Scoop
Susan Sarandon still isn't hyped on Hillary
Today is...
Cyber Monday!
News of the Day:
+ Susan Sarandon famously didn't back Hillary Clinton in the 2016 election—something she is still receiving backlash for, especially in light of the incompetency of the Trump administration. In a profile with The Guardian, she frankly discusses why she doesn't regret her decision, despite the hate comments.
+ The latest name to be thrown into the accused sexual predator pile is entrepreneur and business mogul Richard Branson. Antonia Jenae, a backup singer for artist Joss Stone, accused Branson of sexual assault. According to Jenae, Branson assaulted her on his private island at a party in 2010. Branson's representatives issued a rather insincere apology since the accusation, claiming that, "Richard has no recollection of this matter. Neither do his family and friends who were with him at the time" and "there would never have been any intention to offend or make anyone feel uncomfortable. Richard apologises if anyone felt that way."
+ Fiona the Hippo is he newest name to be profiled by The New York Times. She is a real hippo, born prematurely at the Cincinnati Zoo. She has become somewhat of a sensation, hailed by the publication as "a symbol of resilience and positivity." Something we desperately need during these trying times.
+ A silver lining of the Harvey Weinstein scandal may be that the conversation around sexual harassment is now in full force, and people of all genders feel empowered to come forward in droves with their stories and accusations. Popular massage chain Massage Envy is the latest to be embroiled in a sexual assault scandal, in which more than 180 women reported that they've experienced sexual harassment at the spas.
Deal of the Day:
Stock up on all the winter clothes at ASOS and get 30 percent off with the code EPIC30.
Advice of the Day:
"We hope we can encourage all those who have felt like their voices could not be heard in the past to feel empowered." - Rashida Jones in a joint statement on why she quit Toy Story 4.
GIF of the Day: