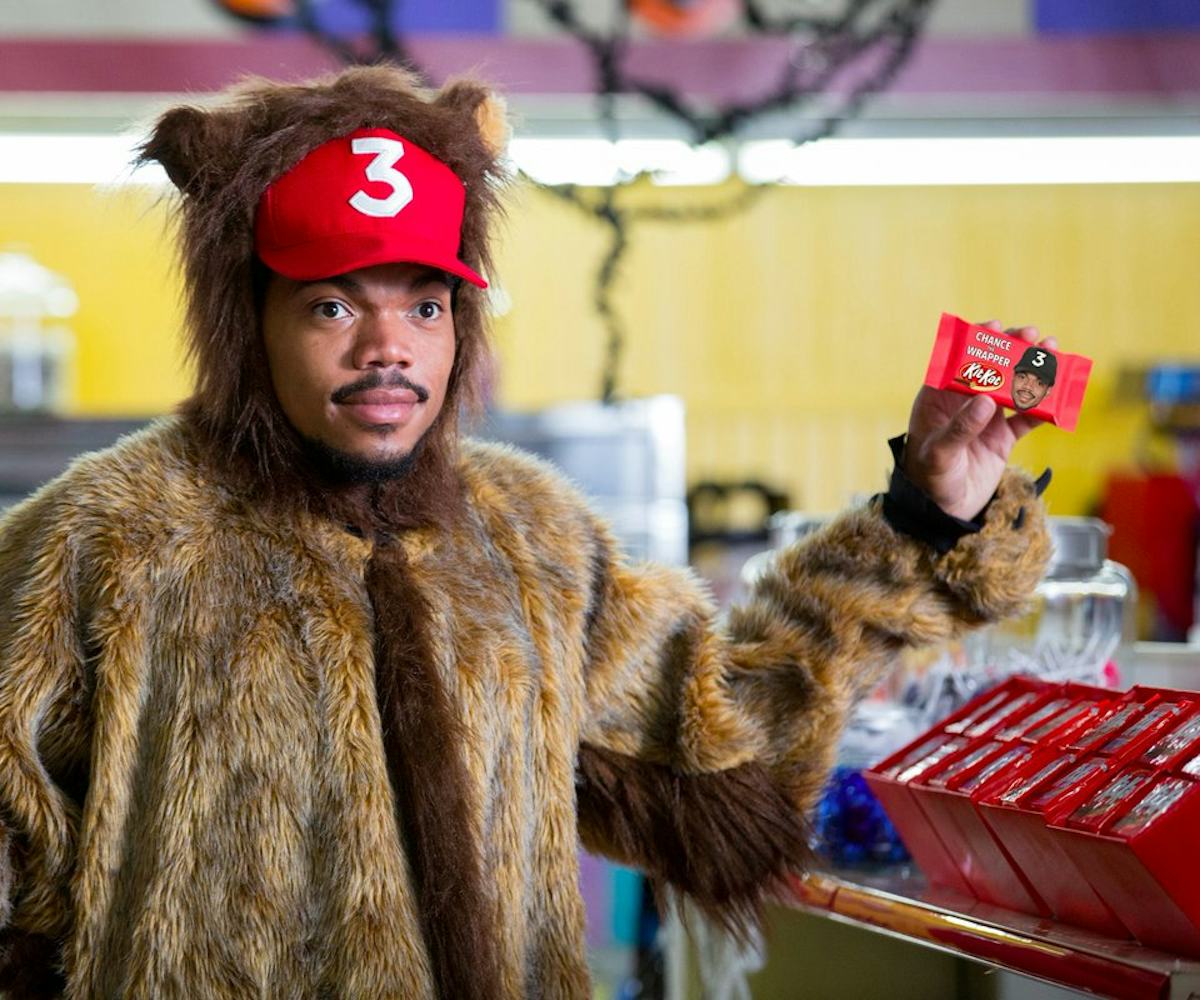 Photo courtesy of Kit Kat
8@8: Your Morning Scoop
Chance the… jingle writer?
Today is...
National Taco Day!
News of the Day:
+ Chance the Rapper has a new gig writing jingles for Kit Kat. The candy company officially made the announcement on Twitter today. To be honest, we're not surprised one bit—Chance is perfect for this kind of thing. We can't wait to hear what he comes up with. 
+ Adam J. Kurtz has released a new book titled Pick me Up: A Pep Talk for Now and Later. It's supposed to be used as a personal journal and guide to help readers get through the moments they don't think they can get through on their own. Kurtz put a new spin on the self-help genre by setting down guidelines to write your own book for self-care. What it's filled with is what works for you.
+ iPhone battery savior Mophie announced that they are producing a new modular, magnetic case for the iPhone 7 called the "Base Case." For now, there are only three add-ons available in the line, but we're sure more will be added as demand grows.
+ Gorillaz has blessed us with a multimedia story, called The Book of Noodle, available through the band's Twitter page. The group has really been ramping up their social media presence in anticipation for the new album. The release date has yet to be revealed.
+ Facebook just launched a "Marketplace" tab, which is essentially the equivalent of Craigslist. Users can buy and sell items straight from the messenger shortcut within the "Browse to Buy," "Sell Your Stuff," and "Search Your Surroundings" filters. This is uncharted territory for Facebook outside of standard "Buy and Sell" groups, but if the popularity of those groups is any indicator, this feature should be a success.
Deal of the Day:
Fender has released a new line of brightly colored, affordable guitars under the name Fender Offsets. The guitars have a smaller and lighter body than you would find on other full-size Fender guitars, making them easier to maneuver and perfect for beginners. 
Advice of the Day:
"As an artist, everybody has the opportunity to celebrate and speak their truth." —Solange Knowles
GIF of the Day: