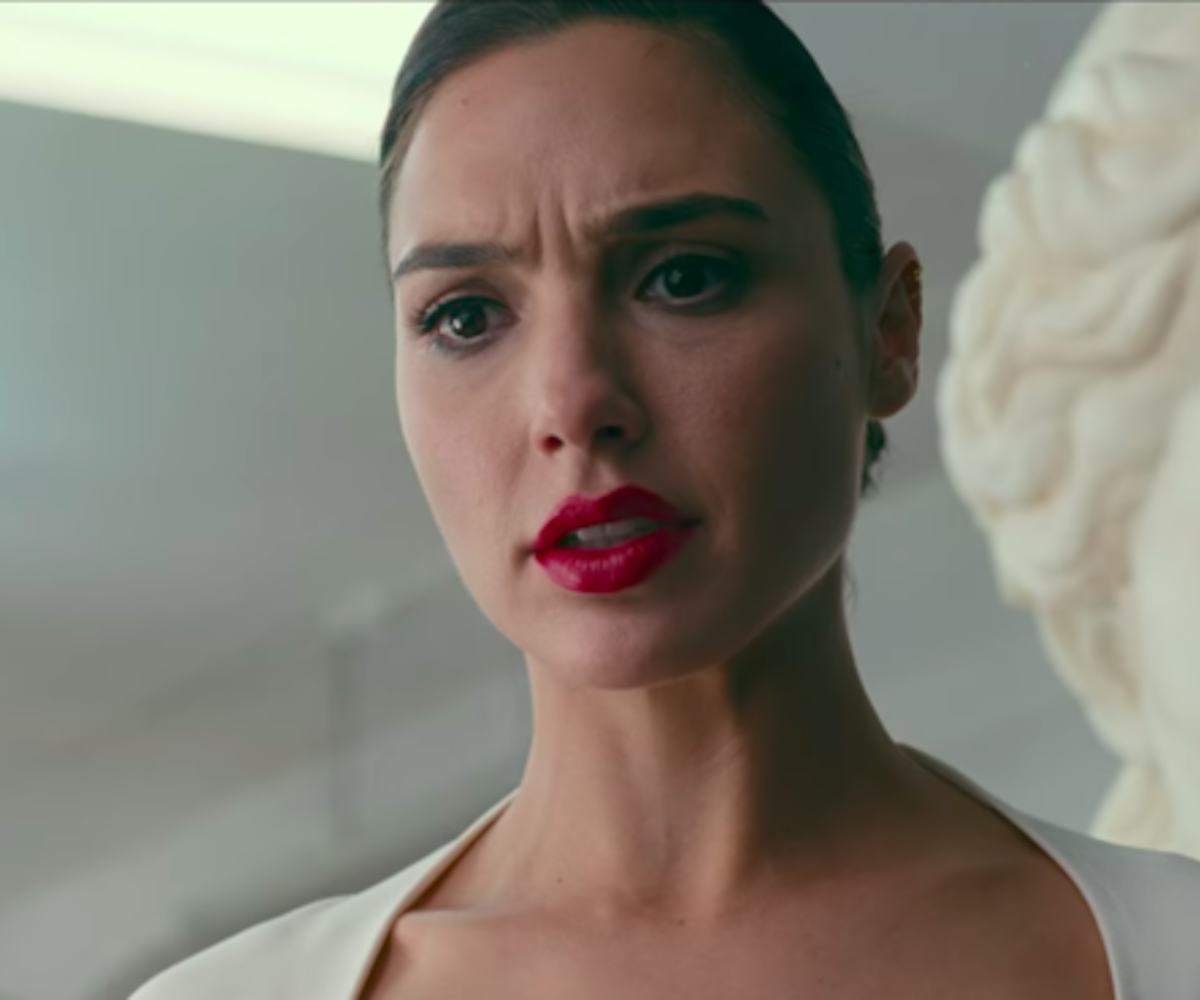 YouTube
8@8: Your Morning Scoop
The new 'Justice League' trailer looks beyond amazing
Today is...
Indigenous Peoples' Day!
News of the Day:
+ Country music star Jason Aldean, who was playing during the mass shooting during Las Vegas' Route 91 Harvest festival, opened Saturday Night Live covering the late Tom Petty's "I Won't Back Down." The treacherous act of violence in Vegas killed 58 people and left more than 500 wounded; the world lost Petty last Monday at just 66 years old. "This week we witnessed one of the worst tragedies in American history," Aldean said on SNL. "Like everyone, I'm struggling to understand what happened that night, and how to pick up the pieces and start to heal." Aldean's appearance, which was a surprise, marks his first in public since the tragedy. You can see the whole performance here.
+ Vice President Mike Pence walked out during Sunday's football match between the Indianapolis Colts and San Francisco 49ers. Why? Oh, all that "National Anthem" kneeling, a peaceful act of protest Pence tweeted that he "will not dignify." Whatever, dude. In the meantime, Colin Kaepernick says he's down to start standing for the anthem again, just as soon as a team signs him this season.
+ Apparently no one really knows what "The Monster Mash," the classic Halloween jam, actually sounds like. Twitter user @Lawrence_Miles pointed out that the song is just a musical anecdote about a dance Bobby Pickett saw at a party (apparently attended only by monsters and the like). It's not untrue. Pickett does explain in the lyrics, "They did the mash, they did the monster mash/ The monster mash, it was a graveyard smash." So what does the actual song the monsters were dancing to sound like? My money's on Tom Waits.
+ DC Entertainment has sure having a great year. Justice League finally gets the legendary trailer it deserves, hinting further at DC's plan to warp its universe. The short clip features Justice League icons like Wonder Woman and Batman as well as some lesser-known badasses like Aquaman. There's plenty of bright colors and explosions and, well, justice served. Unfortunately, there was no sign of Kate McKinnon. The film opens on the 16th anniversary of the animated Justice League series premiere. 
+ Taylor Swift announced a couple of Christmas show tour dates. 99.7 Now Poptopia, taking place in San Jose, California, December 2, also features acts like Ed Sheeran and The Chainsmokers. The B96 Chicago Jingle Bash has Backstreet Boys, Fifth Harmony, Logic, and more slated to open for Swifty December 7.  
+ The recently-released O.J. Simpson was recently sighted at a Las Vegas taco restaurant sipping a Bloody Mary while waiting for his to-go order. Is he just trying to parody himself at this point, or...?
Deal of the Day:
+ Tibi is having a massive sample sale, slashing prices up to 80 percent off.
Advice of the Day:
"you look real dumb crying over guys that clearly don't miss you, been there, done that, past it.. dick falls from the sky babygirl" — Cardi B
GIF of the Day: