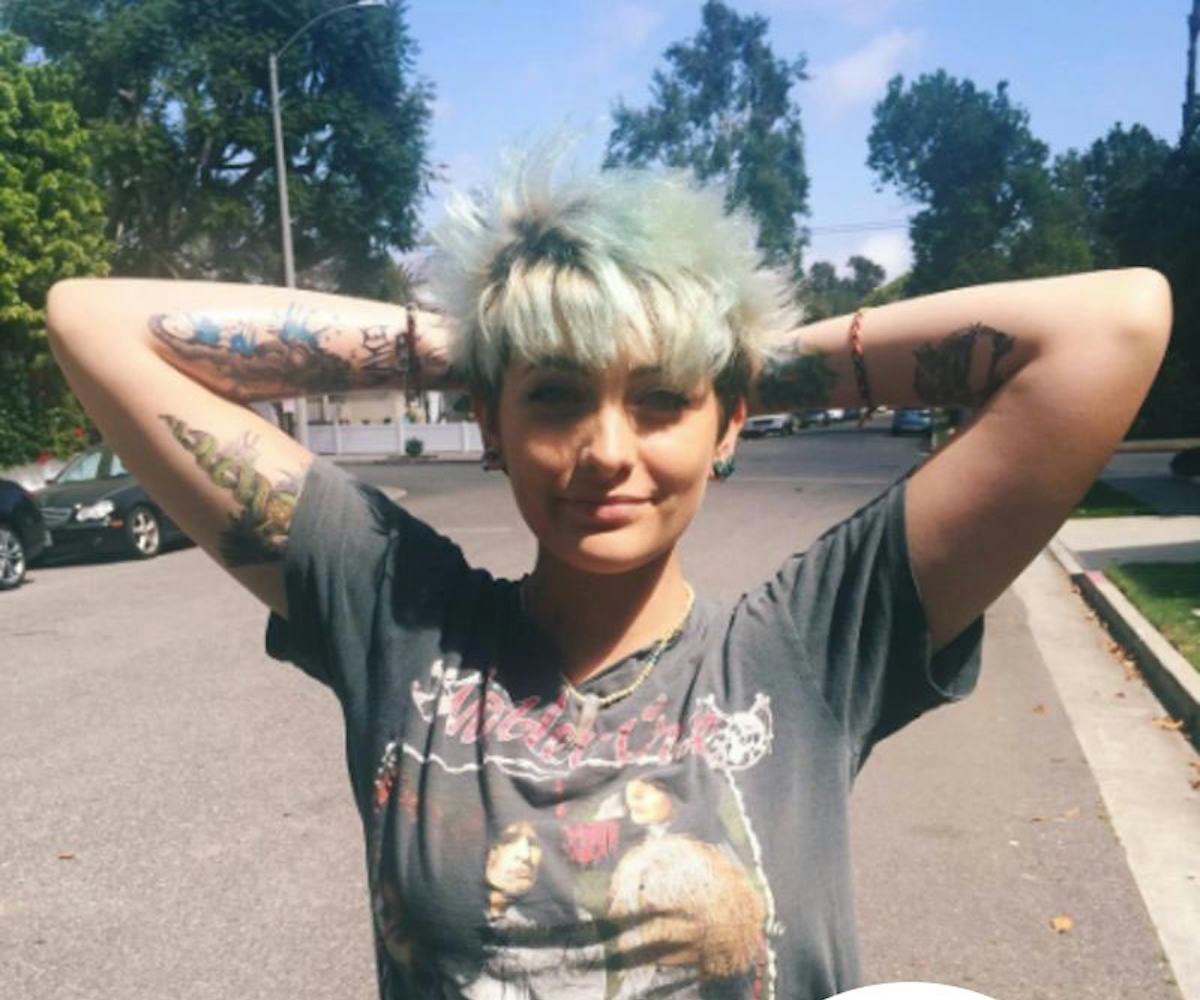 Photo via @parisjackson Instagram
8@8: Your Morning Scoop
Paris Jackson opens up about her struggle with cyberbullying
Today is...
National Play-Doh Day!
News of the Day:
+ In a now-deleted Instagram video, Paris Jackson opens up about her struggle with cyberbullying. "I don't understand how there can be so much hatred in the world," Jackson says in the video. "I've tried sticking up for myself, I've tried the whole blocking the haters thing, not reading the comments, I've tried a lot of things... But it's hard." The video was posted to YouTube before it was deleted. Celebrity or not, cyberbullying is never okay.
+ Chance the Rapper is partnering with the NAACP to bring voter registration to his Magnificent Coloring World Tour. Chance made the announcement on Twitter and included the hashtag #StayWokeAndVote.
+ You can expect a whole bunch of new emojis with the iOS 10 update. From the water pistol replacing the gun and a rainbow flag addition to more women playing sports and a male version of the sassy pose, you can expect a slew of new, progressive ways to text your friends.
+ Major Lazer just released the coolest video for their hit song "Cold Water" ft. Justin Bieber and MØ. As if the urge to dance in the middle of the street wasn't bad enough, this video definitely won't help. Check it out below.
+ Attention New Yorkers: If meeting Bill Murray has always been your dream, this weekend could be your chance. The actor will be bartending at 21 Greenpoint in Brooklyn, New York, tonight and tomorrow. "We want people to come and have fun,'' said Homer, Bill Murray's son and co-owner of the dining spot, in an interview with Eater. "People can walk in; just be nice. What my dad lacks in experience, he makes up for in tequila.'' We know what we'll be doing this weekend.
Deal of the Day:
If you were planning to see the Indie Comedy My Blind Brother starring Nick Kroll, Adam Scott, and Jenny Slate on September 22, you can use the code TWFRIEND to get 15 percent off your tickets here. Bonus: you'll also have the chance to meet director Sophie Goodhart. 
Advice of the Day:
"Don't let anyone tell you what you can and can't do or achieve. Do what you want to do and be who you want to be." —Emma Watson
GIF of the Day: