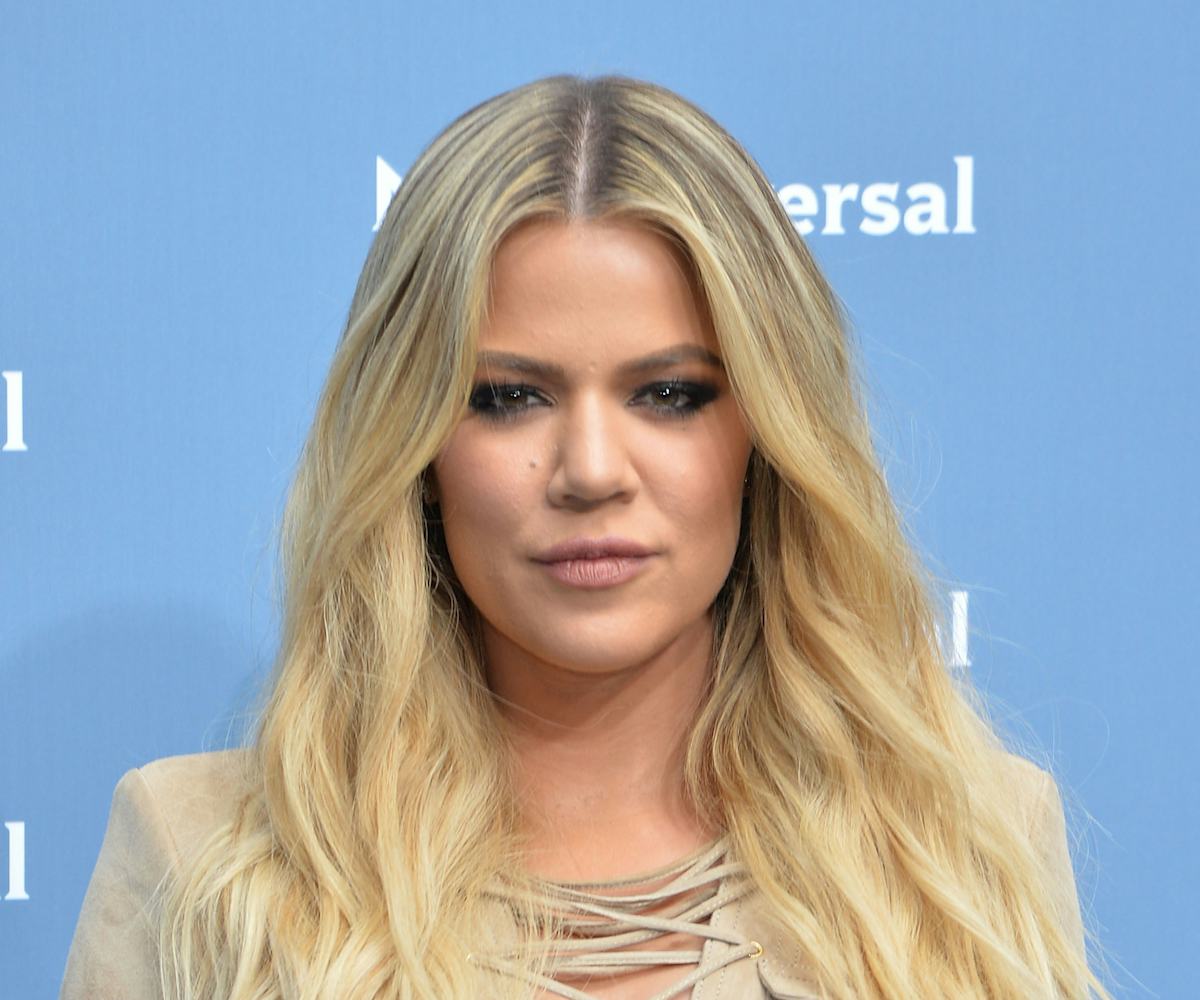 Photo courtesy of Slaven Vlasic/Getty Images
8@8: Your Morning Scoop
Denim is officially cool again
Today is...
Hobbit Day!
News of the Day:
+ Khloé Kardashian took us by surprise when she announced her new upcoming denim brand, Good American. The collection arrives October 18 and is for "women everywhere of ALL shapes and sizes." Could this mark a new era of Kardashian?
+  Chance the Rapper x Kanye West album is officially on the way. Chance himself just confirmed on Power 106 the title of it is going to be Good Ass Job. For Yeezy fans, this is major news, as Kanye has been promising (for what that's worth) a project called "Good Ass Job" since the finale of his College Trilogy and, with Chance on it, it's sure to be insane. Check out the interview where Chance discusses the collab here. 
+ In the wake of recent events, Emma Watson addressed the United Nations on Tuesday about the epidemic of sexual assault on college campuses. The speech specifically addressed the recent global impact report on gender inequality in universities released by HeForShe, an organization she works very closely with. In her speech, she stated, "The university experience must make it clear that the safety of women, minorities, and anyone who may be vulnerable is a right, and not a privilege." We're with you, Emma. All the way.
+ Kevin Abstract has just released his newest video for the song "Empty." It depicts love from an unabashedly queer perspective within a genre that typically shies away from it. Check it out below. 
+ A new Kickstarter campaign has been created by George Washington University MA student Bailey Edelstein to help raise funds for the "After Standing" project. Edelstein hopes to produce a book and, eventually, a documentary to explore and help change the concept of what society deems "normal" when it comes to addiction, treatment, and recovery. The story will follow 42-year-old Angi as she redefines herself in a world that rejects and demeans her past. 
Deal of the Day:
UGG just premiered two pairs of crazy drool-worthy shoes with Preen by Thornton Bregazzi. The collab, which debuted at London Fashion Week, makes for the best of both worlds: Using UGG's Treadlite technology (comfy!) and Preen's distinct style, they've created a pair of sandals (Raven Bow) and a pair of flatforms (Moon Bow). Unfortunately, the shoes themselves won't be for purchase until February 2017, but for now, you can stare at them in awe here.
Advice of the Day:
"There are some things that it is better to begin than to refuse, even though the end may be dark." —J.R.R. Tolkien
GIF of the Day: